The Alpha Program: Workout #5
The Equipment
We try to make all of our workouts doable from the gym or home. This workout requires very minimal equipment, just a dumbbell (we used 70lb), a kettlebell (we used 80lb), 45lb plate, and a rower. The rowing portion of this workout can be supplemented with running if you don't have access to a rower.
The Workout
This workout was designed to strengthen your lower body, enhance your cardiovascular endurance, and improve your stability. Training your body around these principles will create a deadly combination of physical strengths to help improve your success in the backcountry.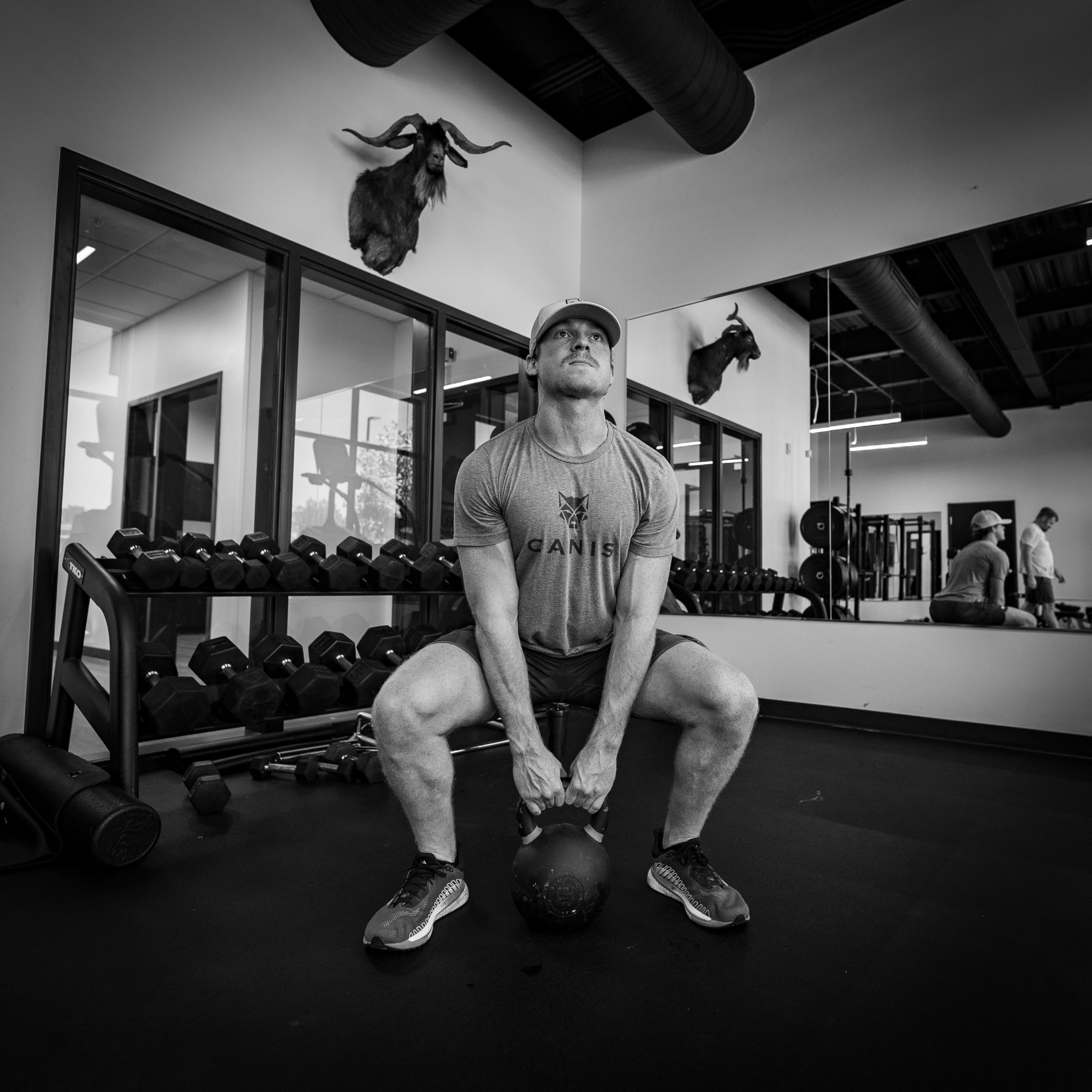 The Start
Start your stopwatch.
The Movements
4 rounds for time:
15 goblet squats
20 overhead walking lunges
15 burpees
20 kettlebell deadlifts
500 meter row
SCORE = TOTAL TIME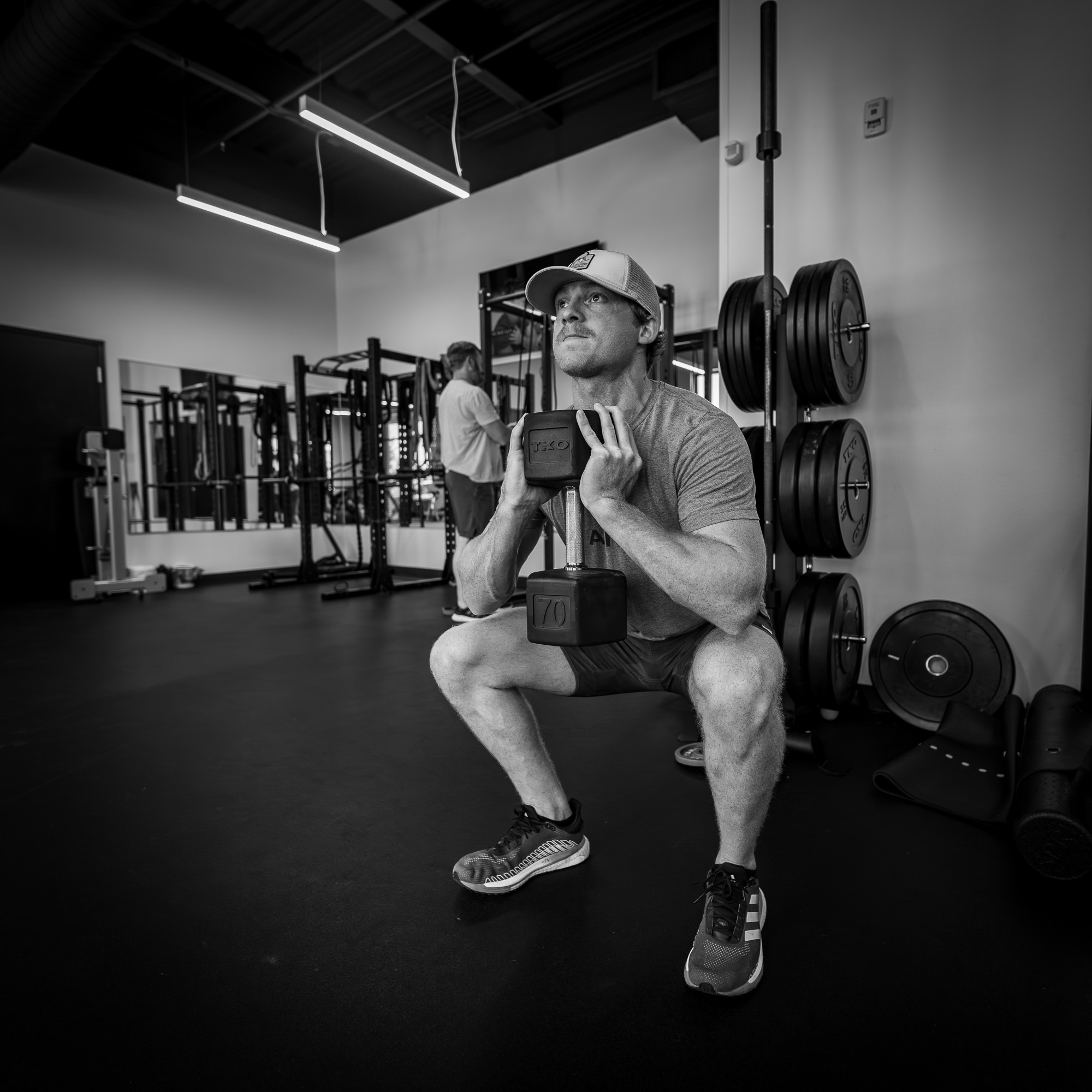 Benchmarks
70lb/50lb dumbbell for goblet squats
80lb/55lb kettlebell for deadlifts
45lb/25lb plate for overhead lunges
500m meter row can be supplemented with a 400m run