On Life & Hunting
As a young boy, I was given one of the greatest gifts in the world. My grandfather and my father took me hunting. Hunting has taught me more life lessons than I can count and allowed me to meet and learn from some of the best people in the world.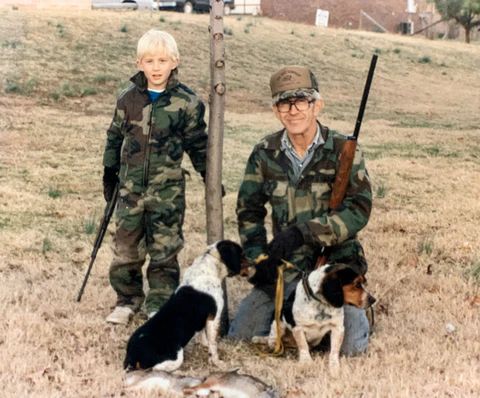 As a child, my grandfather taught me to hunt squirrels with a pellet gun. He took me rabbit hunting long before I could shoot a shotgun, and he taught me how to work and handle gun dogs. Game meat was the norm rather than the exception in his house, and I was expected to clean it if I shot it. We were in the woods filling game bags every chance we had. Early in life, I learned to appreciate an early morning sunrise and the joy of spending time in the field with friends and family.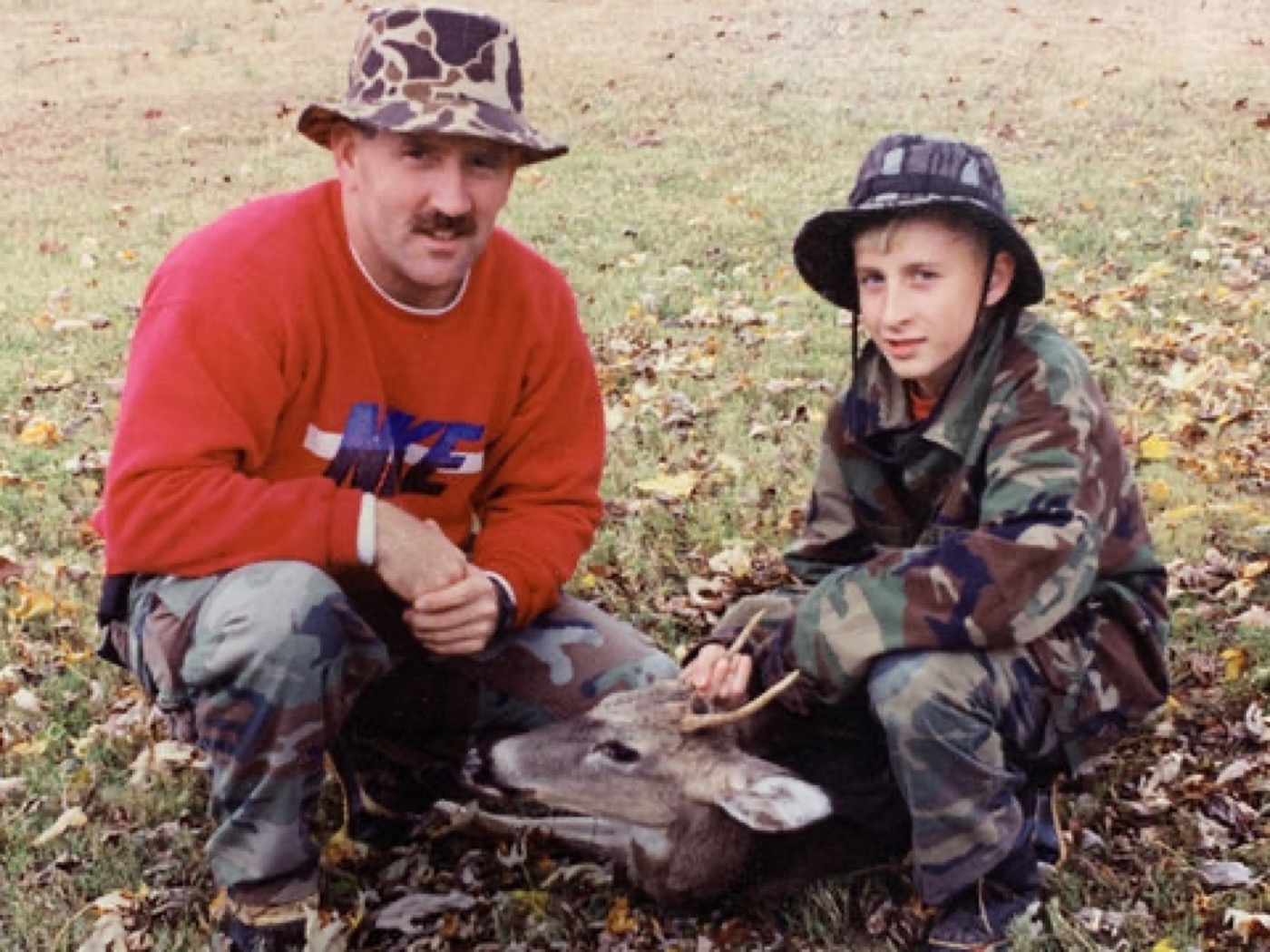 My father took me whitetail hunting before I was old enough to shoot. I loved being in the woods and I felt alive and free in the wilderness. He taught me to hunt deer on the ground without a blind which required extreme discipline. It often seemed impossible to sit still long enough to fool a whitetail buck. I thought they were ghosts and little did I know, all seasoned whitetail hunters agreed. I used to sit motionless and cold on frigid November mornings praying that god would send me a buck. More times than not, he delivered.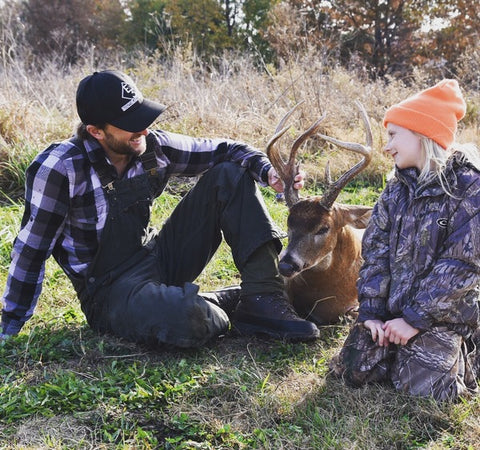 The cold taught me about mental toughness and sacrifice. It would have been a lot easier to go sit in the truck, but deer don't live in the truck. I learned to appreciate the physical aspects mother nature could throw at you and the lessons she so willingly provided. I learned that if you want to be successful, you've just got to suck it up and carry on.
The first boat I learned to drive was a duck boat along the banks of the Arkansas River Valley. I thought I was a veteran of cold weather until I went on my first duck hunt. Chasing waterfowl took wet and cold to an entirely new level. Driving a perfectly good boat across a river in sub-freezing temperatures to stand in the water probably seems crazy to most people, but it gave me that great sense of accomplishment and confidence that all waterfowlers share. I spent entire college breaks chasing ducks and geese with friends and family.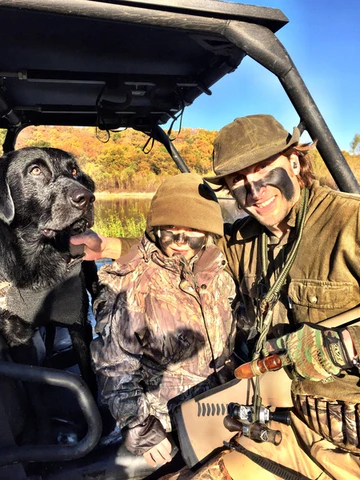 Dad and I always talked about going out west and chasing elk as my grandfather did. We didn't know a whole lot about elk hunting other than we needed to get in shape and do a lot of research. This was an entirely new realm for flat-landers from Arkansas. We trained hard and headed west along with my brother and closest friends. Our group only harvested one elk on that first trip, but the lessons we learned were invaluable.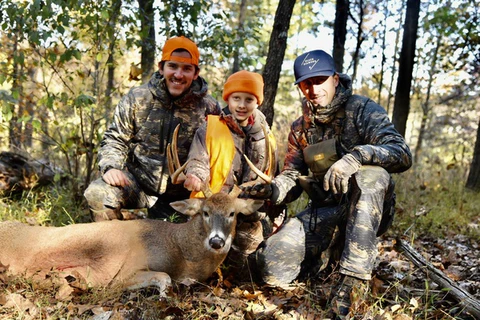 As I've grown older and have kids of my own, I also realize that it wasn't always easy for my father and grandfather to wake up before sunrise and take me hunting, but they did it. And for that, I will be forever grateful. I've worked hard to make sure that all four of my children have the same opportunity to get in the woods at an early age, and I'm thankful they all share the same passion and love for hunting that I hold so dear to my heart. We've already made memories together that will last a lifetime.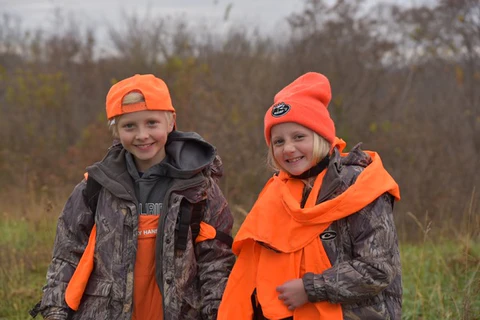 Over the last decade of my life, I've been blessed to hunt places around the world and pursue game that my grandfather dreamed about. He wasn't there physically, but he was beside me every step of the way. In Zimbabwe, I stood in mopane trees with my six-year-old son as we watched lions and elephants a few meters away while we tracked Cape Buffalo. As I watched my son skin his first zebra, I knew that four generations of hands took part in guiding that blade.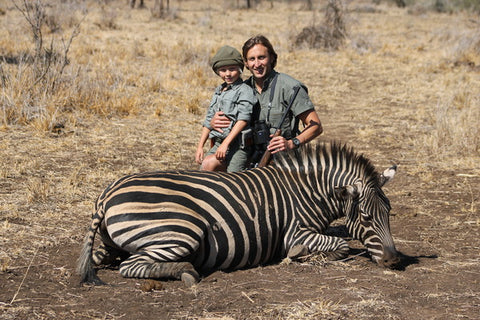 The gift those men gave me as a young child evolved and motivated me to go see the world. It instilled a great sense of adventure in my soul, and it gave me the confidence to do so.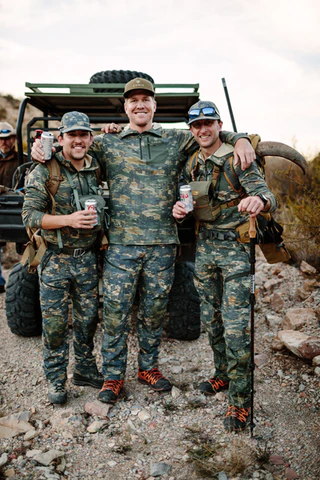 Hunting, like life, requires you to set strategic goals if you want to be successful. It takes a tremendous amount of hard work and sacrifice to achieve your goal. Sometimes we're successful and sometimes we fail but if we learn from the process we always grow as individuals. I think some of the greatest athletes are hunters. They understand their goal and they've got to systematically achieve a hundred micro victories along the way long before the actual hunt. They work hard before and after work when nobody is watching to make their hunt successful. On a guided hunt, everyone in camp has been working on their own respective goals long before the hunter arrives which all come together to give the hunter the best chance of success while they're in camp.
On most backcountry or international hunts, it takes a team of people working together to make you successful. Often, they don't speak the same language, but they work together as hunters and true professionals to achieve success. This includes the drivers, bush pilots, cooks, skinners, packers, camera men and the guides or professional hunters. Everyone must work tirelessly and selflessly, or the entire operation breaks down.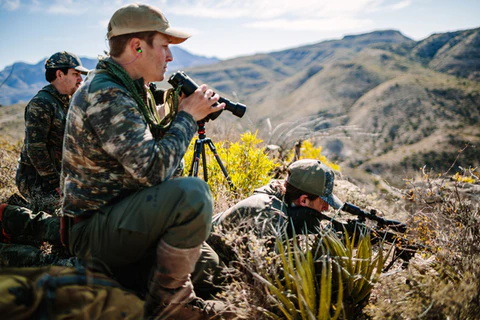 Hunting has taught me about conservation and that sustainable utilization works. It has made me realize that the animals and habitat we love to hunt need protecting. Hunters dollars are hard at work around the world protecting animals, preserving habitat and creating jobs. If those animals don't have value, they will soon disappear due to habitat loss, human encroachment, poaching and illegal trade. Like life, anything worth having is worth fighting for.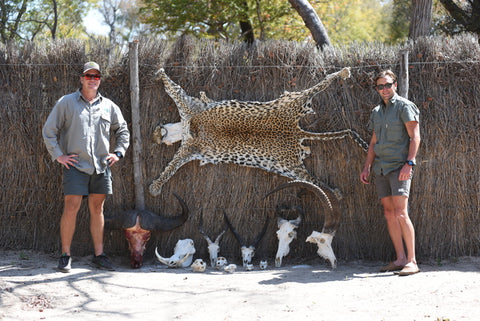 If you're reading this, I hope you take your child or a child out hunting this year. It's up to all of us to protect future generations of hunters and the wild places we love to adventure.