CANIS Guide Spotlight: Logan Lewis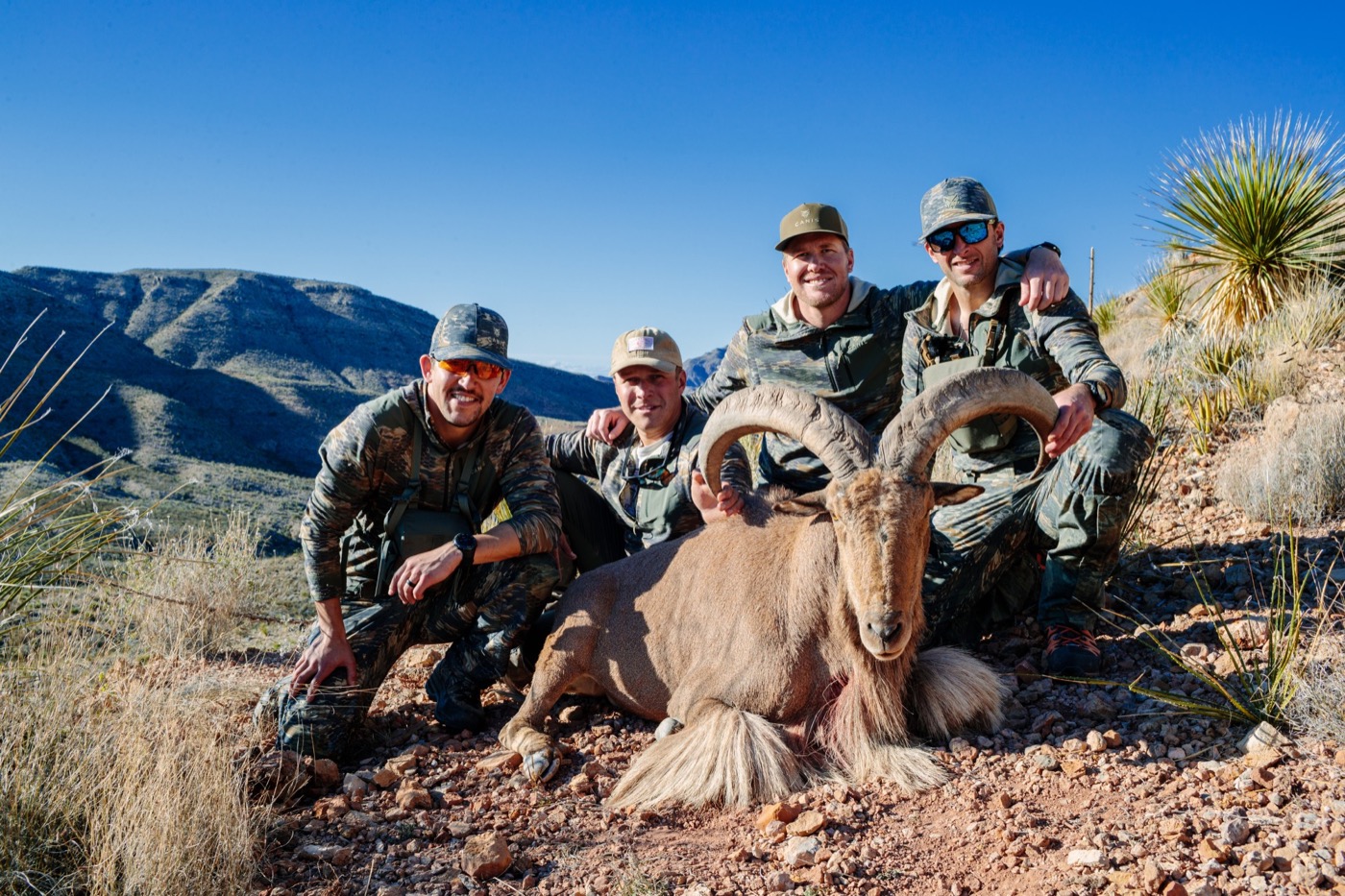 Name: Logan Lewis
Age: 28
Hometown: Marfa, Texas
Background on Logan's Introduction to Hunting/Guiding:
I've been hunting for as long as I can remember. From a young age, I was fascinated with exploring the terrain on and around the desert mountains where I grew up. Before hunting was on my mind, long before I carried a weapon, I was camping by myself, learning about the plants in the area, tracking the animals and learning about their patterns and rhythms. I was a kid with forts built all over the place, gone from the house all day, my imagination and me running wild in the wilderness.
My endless curiosity led me to seek guidance and training from experienced outfitters and started me on the path to where I am now. I've now been guiding hunts since I was fourteen or so. I started my own outfit in 2016, and it has been incredibly fulfilling.
A bit on the animals and terrain you guide:
The aodad is a fascinating animal. There's nothing like them. They're one of the toughest animals I've ever encountered. When I lead hunts, I tend towards tracking more mature animals, big old rams with their own experience of the land. To me, it makes for a more interesting hunt, as they have a compounded knowledge of the landscape.
West Texas is my favorite terrain, though I have led wonderful and memorable hunts in Eastern Europe, New Zealand, South America, and other western states in the U.S. West Texas and its high desert climate make for fascinating variance in flora and fauna. Not only that, but over the different seasons, you can experience so many different sides to the same terrain. Even a difference of a few miles can make for a totally different environment.
On clientele and the modern hunter:
Most people these days are so busy and caught up in the daily grind that they don't often get the chance to just reconnect with themselves or the world beneath their feet. When they come out to West Texas for a hunt, they really get an opportunity to do that and to be rewarded by that, just as much as taking home a trophy.
I think people are getting to a point where they recognize that the need to disconnect from modern reality is crucial to our vitality. To me, there's nothing like putting the boots on the ground, getting dirty, falling down, waiting out rainstorms, and tracking a smart creature who just might outwit you. I think people are really starting to seek that reconnection to nature and humanity.
Conservation in relation to hunting West Texas:
Some schools of thought might kind of sneer at me for mentioning aoudad hunts in a conservation context, but the reality is that it provides a valuable source of income for the ranchers who want to keep the private lands safe. All of the money that hunters earn and spend goes back into the land, the communities that support the land, and goes towards conservation groups and local economies. To keep these areas uncut and from being divided up, this is one way to keep it wild. It takes money to conserve these areas. Hunting aoudad provides ranchers a way to afford to keep the land untouched and protected. The native species that we also hunt--elk, mule-deer, the mountain lions we catch, and tag--are also in the name of aiding the betterment of the ecosystem at large.
Dream Hunt:
There's a list of dream hunts, but if I had to pick just one, I love the idea of going to either Tajikistan or Mongolia and staying with native groups. Hunting off horseback, pursuing Ibex with a bow. I think that would be a lot of fun. I like the idea of being in a place so foreign to me and everything I know, getting lost in the contrast between that new world and my own.
If I were to mention another ideal hunt--or maybe it's better to call it an immediate goal--I would have to mention the bow-hunting I've done the last few seasons in Arizona, hunting mule-deer. I've gotten the slip from a couple of big ones in the past and I've got designs on going back soon and trying them again. That dream is still very much on my mind at the moment, and I like to pursue goals like that.
What do you say to your clients before arriving?
I don't like to give them too much to worry about or expect from themselves or the animals we'll be pursuing. If anything, I like to encourage them to come out here ready to let life get wild for a bit and to be ready to live in the moment and soak in all the surprises these lands have waiting for them. The best attitude before a hunt like this is to be open, excited, and prepared for the unexpected.
Contact Logan @:
www.CliffandCactus.com
Instagram: CliffandCactusOutfitters