CANIS Guide Spotlight: Brian Saunders
Name: Brian Saunders
Guide Service: Anchor River Fly Shop
Hometown: Anchor Point, Alaska
What age did you start hunting/fishing?
My earliest recollections of fishing were with my Grandfather. They were sugar-fueled afternoons of carp and catfishing in Northern California's canals and small lakes amongst The Buttes and its surrounding rice fields. I was 4-years-old and a slippery little guy for my Grandad to keep track of. Bless his heart, he didn't drown me. I lived for that feeling of going to bed early knowing you were waking up to all of your favorite things.
I began hunting at an early age as well. I was extremely lucky to be born into a hunting family that had the likes of my father Dan and his brothers Jerry and Jack. Under their guidance, and again, with their patience, I developed a keen sense of awareness in nature that is to this day narrated by their voices. I began guiding, as an assistant guide, at 15, clearing trails and setting up spike camps in the tin cup and bitter wilderness of Idaho and Montana for elk hunts with horses and mules. I cherish those memories.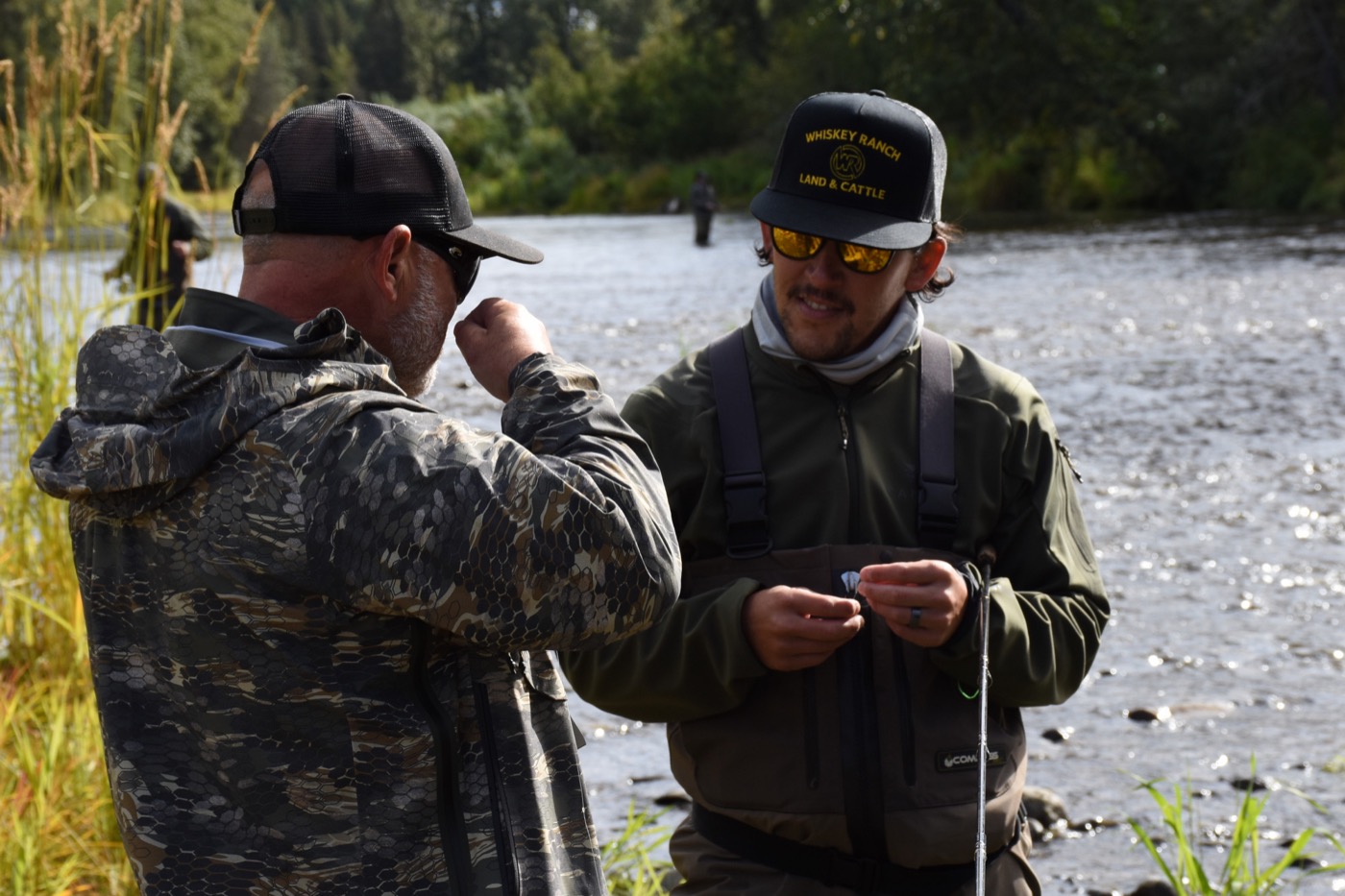 How long and where have you guided?
40 years...shit really? I started guiding elk hunts at 15, and could bugle an elk in vocally (not bragging). Since then, I've guided numerous hunts, backcountry snowboarding and skiing, sea kayaking, bear viewing, etc. Never did I think I would become a guide (professionally) the thought never entered my mind. I enjoyed it as an opportunity for me to see some amazing places, meet some really cool people, and enjoy some great food! Only later in life did it dawn on me that this was my calling. Fly fishing was more than a passion of mine, it was my means of remaining vital. It's been a passport to adventure and an endless source of comedy.
What is your favorite game/fish?
Hands down hunting elk in Montana with my father and friends will forever hold my heart. Beautiful mountain ranges and memories that burn eternal. Chasing steelhead on the Anchor River and deep creek here in Alaska has managed to keep me on the line for 26 years. No sign of that changing any time soon. Nothing compares to hooking up with a rooster fish upwards of 100lbs on the fly rod
Have you noticed a shift in your clientele and their reasons for hunting/fishing?
Fly fishing is experiencing yet another growth spurt. Women and a new generation of kids are finding days spent on the water is a solid investment for their collective souls. Locally, here in Alaska, its an exciting means to stock the freezer beyond a day at the Russian River's carnival of fishery.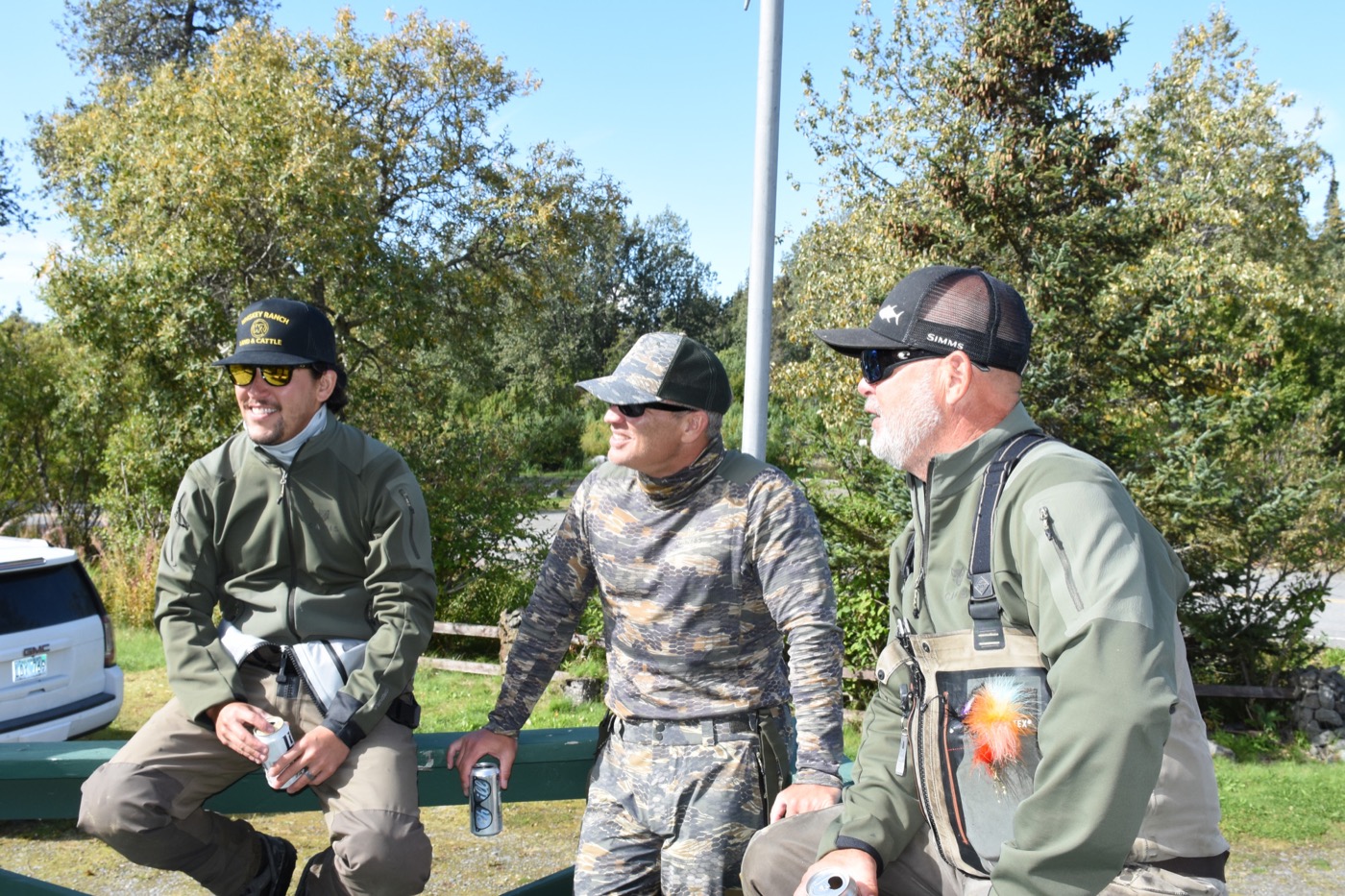 What is your feeling on the modern hunter/fisherman and how prepared they are?
There is some really great gear and electronics out there that have made hunting and fishing seem a little more accessible. But, there is no better tool that your brain. Don't be one battery away from being hopelessly #@%$ed. Spend time learning the basic skills of navigation and properly fill your backpacks with the proper ratio of survival gear to bourbon...4:1 is a start.
How is responsible hunting and fishing helping the conservation of game and habitat in your area?
Conservation is vital to maintain and regulate healthy populations of game and fish. We as Alaskans enjoy a relatively good management system, however, as populations of people grow and climate changes local habitats, reassessing policies and management practices have never been more important.
What is your ultimate dream adventure?
I dream of shorecasting for giant Trevally in the Azores or a "blast and cast" for elk and steelhead in Kodiak.
Contact Info for an Alaskan adventure?
Anchor River Fly Shop
73345 Anchor River Road
Anchor Point, Alaska 99556
907-435-7066
anchorriverflyshop@gmail.com/ @anchorriverflyshop on Facebook/www.anchorriverflyshop.net