CANIS Customer Spotlight: Max Fennell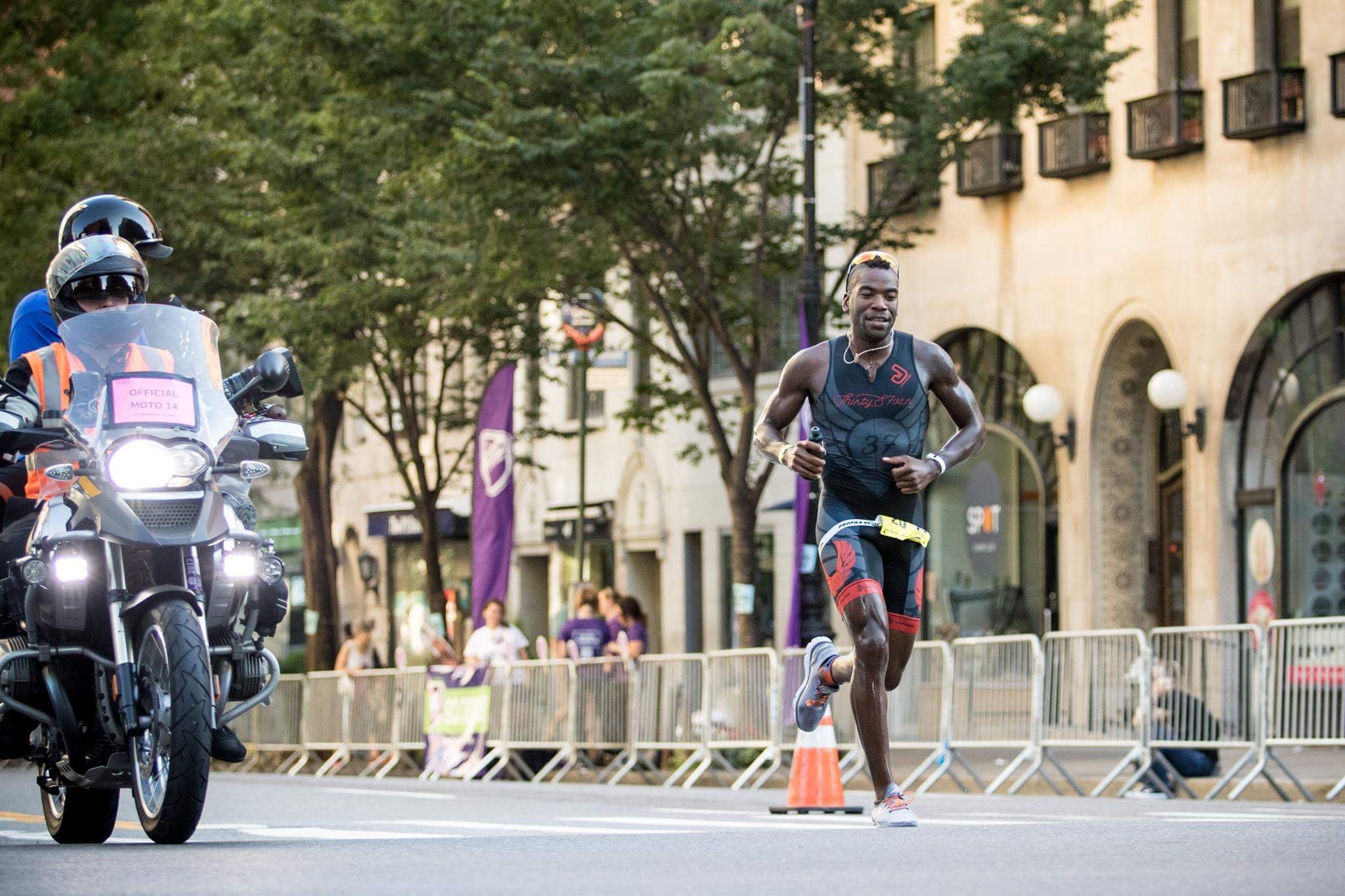 We are proud to shine the spotlight on CANIS athlete, customer, and Freaky Friday contributor Max Fennell. We talk a lot about the "Alpha Mindset" . We encourage our internal team and customers to "Be The Wolf", which means to attack every aspect of your life, not just lay back and go whichever way the wind blows. At 32, Max Fennell is putting in some serious work in his life, breaking barriers, and pushing his limits. He is the first, and only, African American professional triathlete, owns and operates a small-batch coffee roaster called Fenn Coffee, has run for city council in the Bay area, and has recently taken up hunting by non-traditional means...using an air rifle and recurve bow. We like Max because he loves a new challenge, physical or mental, and meets them head on.
Brotherly Love
Max Fennll grew up right outside of Philadelphia, only two miles away from Valley Forge. Raised by their mother, Max and his two older brothers played every sport under the sun throughout their childhood. His older brothers were "ruthless". Growing up was a mixture of constant chaos and brotherly love. Being the youngest, Max had to step up his game to compete with his brothers which he credits a lot of his competitive drive and athletic success to today. After years of competing at the top level in multiple sports, he chose soccer and track and field as the sports that would take him to the next level. Two years into his college soccer career, Max decided it was time to go pro. Unfortunately, he strained his MCL a couple of weeks before his pro tryout and never realized his dream of making a career out of soccer. With a competitive fire still burning inside of him, Max needed a way to compete. Although his knee couldn't take the cutting and stress of soccer, Max would soon learn his physical and mental strength could be used in another way.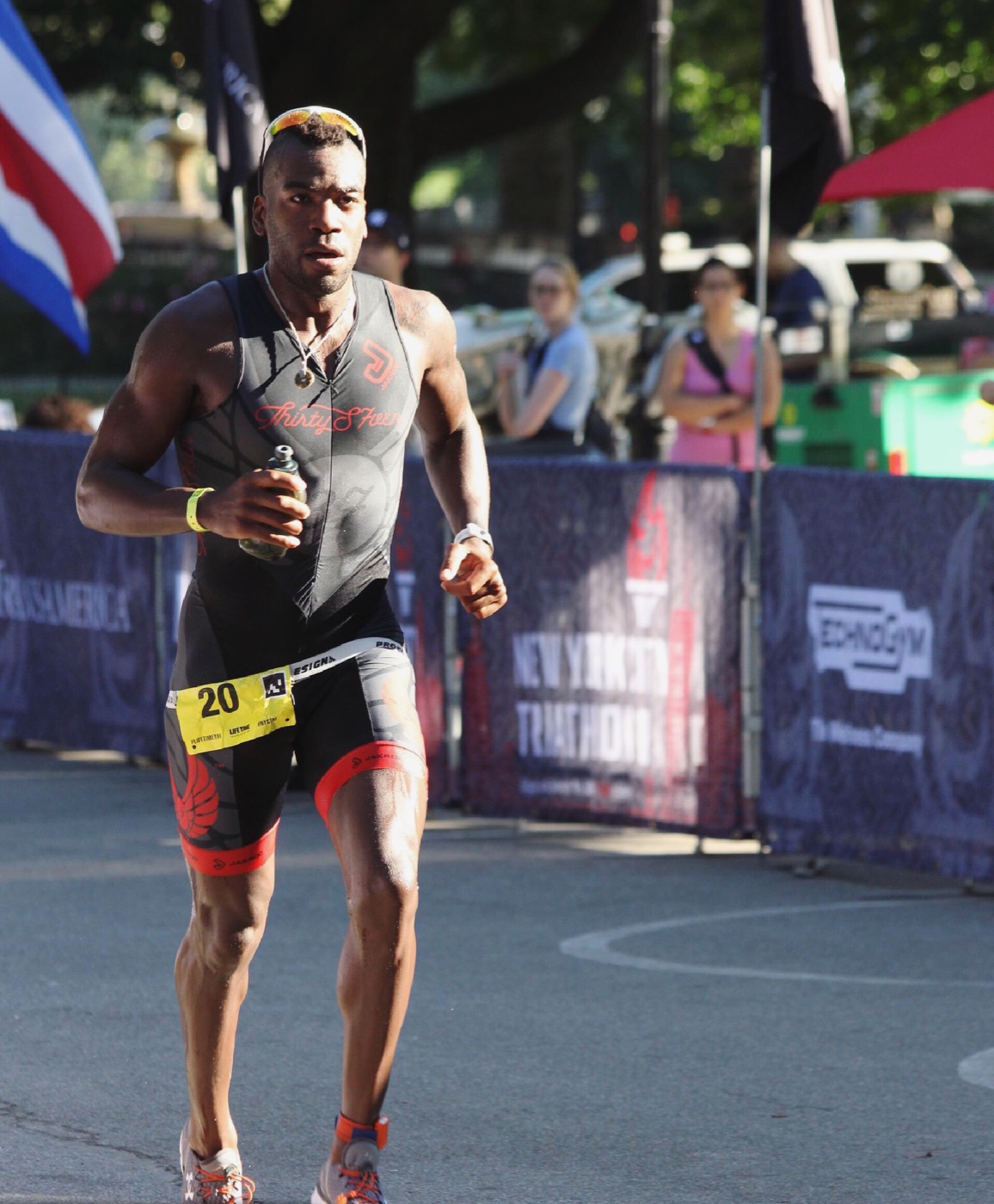 Endurance Sports
Post injury, Max came to the realization that it would be in his best interest to take a break from college and move back home. After a little while hanging around the house, his mother, who had always instilled a strong work ethic in all of her kids, told Max it's time to get a job and figure out what his life will now look like after soccer. He landed a job at a local coffee shop which provided the genesis of his love for coffee and as a transition into his next love….triathlons.
The City of Philadelphia is a very sports-centric place. Most know about the professional teams, Eagles, Sixers, but it is also home to a tight-knit, competitive endurance sports community. Max remembers vividly the day Brian Sullivan came into the coffee shop and noticed his limp. After a discussion about his injury, rehab, and wanting to stay competitive in something, Sullivan suggested he give triathlons a go. Under the guidance, and borrowed bike, of Sullivan, Max entered in the TriRock Philadelphia triathlon that was a few weeks away. On race day, he showed up, competed, and went home. Not knowing that racers are flighted by age, Max didn't know until a Google search later revealed that he had placed 7th in his age group with very little training. If he could place in the Top 10 as a novice, what if he put all of his efforts into the sport? From that point forward, Max decided he was going to be a professional athlete after all, just not in soccer. That early success at TriRock gave him confidence he could compete at a high level and make a career out of racing.
The next four years were filled with grueling training on the bike, swimming, and running. He traveled around the United States racing against more seasoned competitors but was fueled by the mindset that he could accomplish anything he set his mind to do. In 2014, the hard work paid off as Max Fennel earned his professional card making him the first and only African American triathlete in the USA.
Alpha Mindset
Elite athletes, special forces, extreme hunters, and mountaineers all train their body, but as important, they train their minds to withstand pain, extreme conditions, and oftentimes, themselves. The human brain is built to protect us, and with that protection comes a little voice that says "don't push any further" or "it's ok to give up". The Alpha pushes through those barriers when most people would stop and that is what separates the elite from the rest of the pack.
From Fennell's website, ""That is why I Tri (race in triathlons). I remind myself that it is possible to achieve whatever it is I desire, no matter what I face, nothing compares to the voice inside my head telling me to give up on myself. It is silenced by my action, my positive thoughts, and my encouragement that what I am enduring now will pass and I will always TRY to be more than what I tell myself I can't be."
Max uses immersion training as another way to train his mind. He purposely puts himself in uncomfortable situations, or "controlled but uncontrolled environments", in order to teach himself how to remain calm under pressure. Like the old saying goes "train like you fight and fight like you train".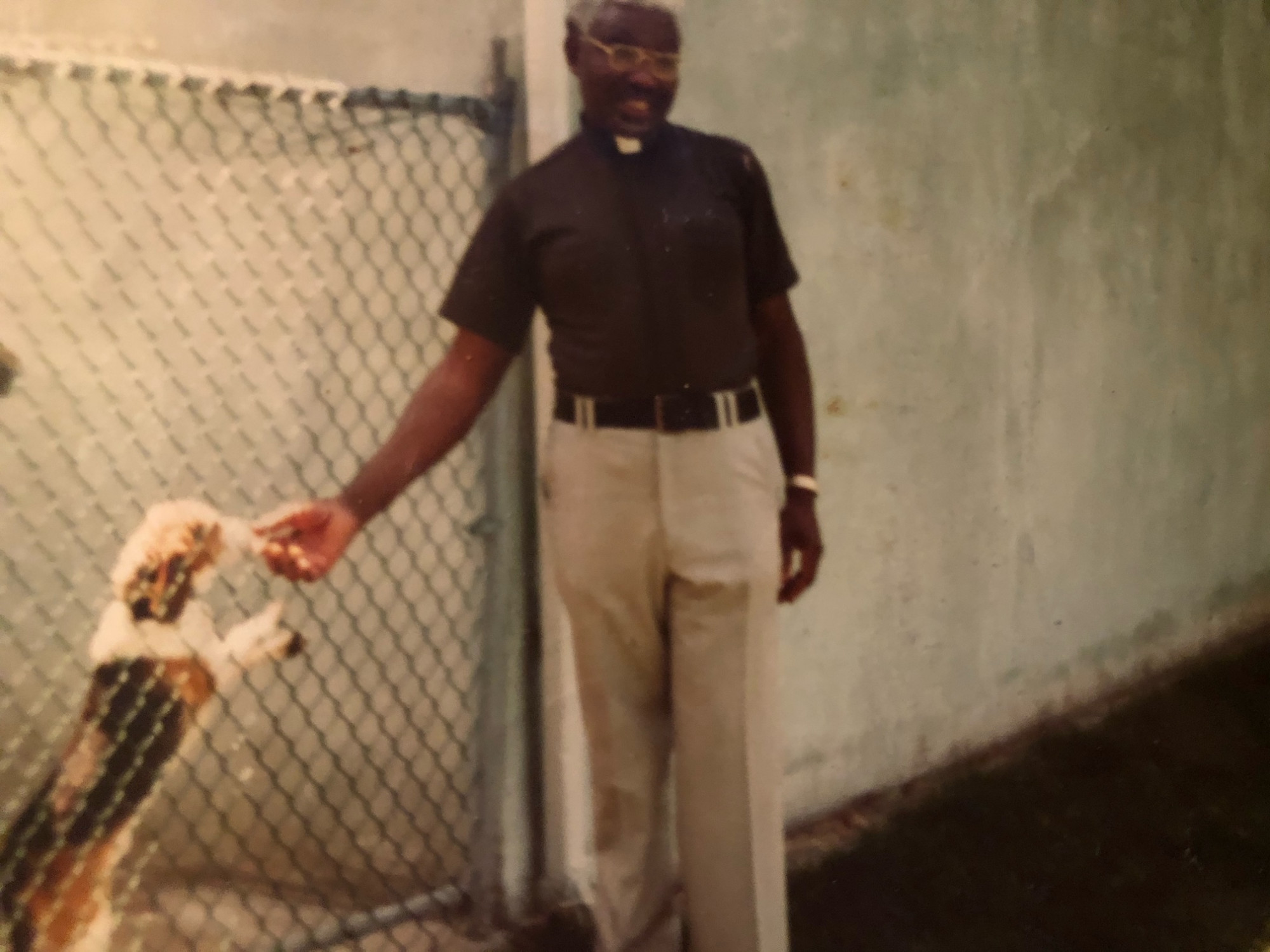 Hunting and Heritage
Trail running is part of Max's training regimen. Like most outdoorsmen, being in nature serves as a place to clear one's head and relax. Just outside of the San Francisco Bay Area, there are ample trails, woods, and uninhabited land to explore. While no stranger to the outdoors, hunting was something he hadn't done since his childhood. Max's earliest memory of being in the wilderness was when his mom took him down to his grandparents house and he joined his grandfather on hunts with their hound dogs.
"I always knew my grandfather was a big hunter but never fully wrapped my head around it" said Max.
Flash forward to 2020, COVID appears in the US and all of Max's races are cancelled. Just like the rest of the world, Max was hit with yet another "what am I going to do now" moment. Needing to find a way to escape the Bay Area, train, and occupy his mind, Max would go on 8+ hour hikes through public forest land. A fan of the TV show "Survivor", he decided that in addition to training and staying fit, he would try his hand at bushcraft for his next challenge.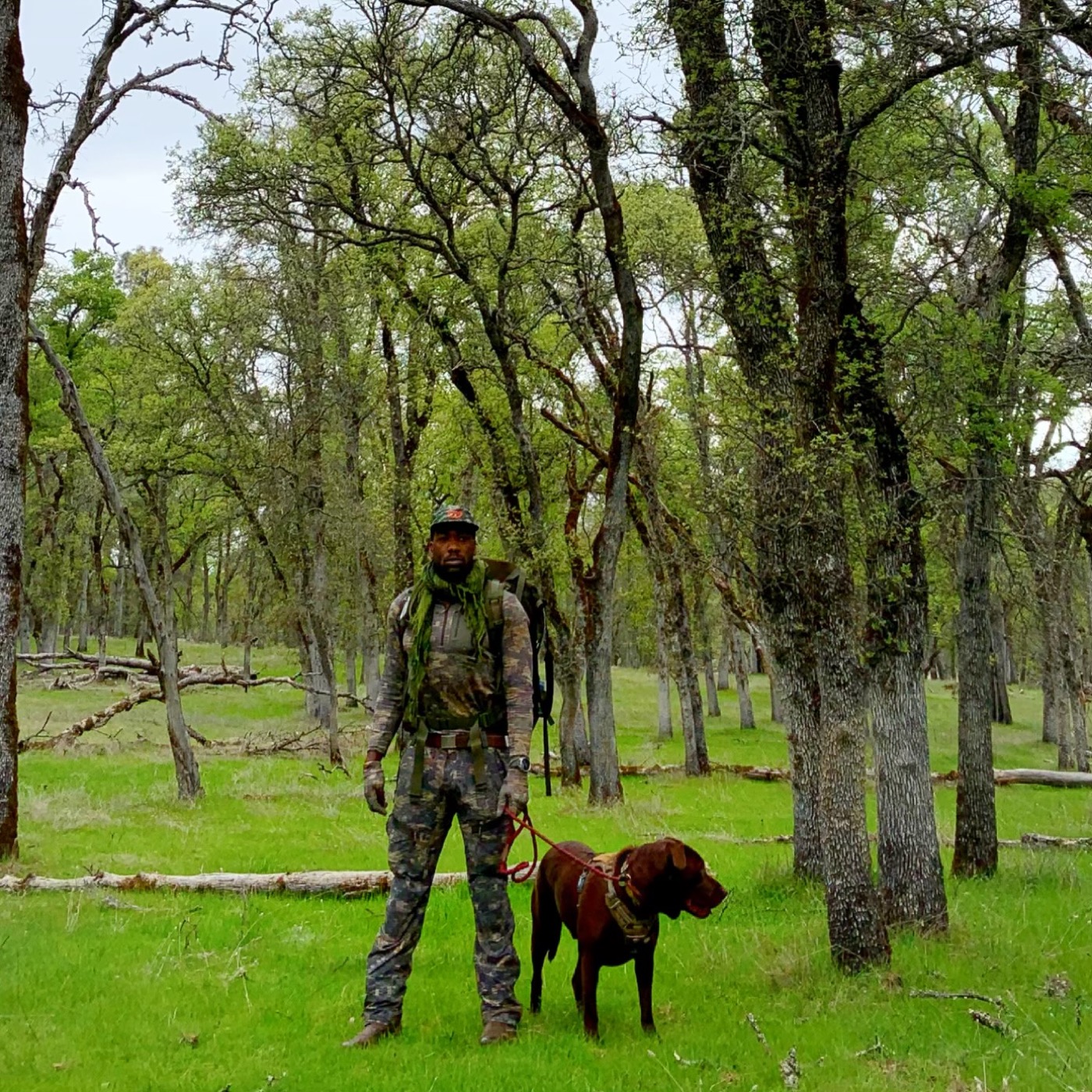 Remembering the hunting trips with his grandfather as a child, Max reached out to his family for insights and tips on how to hunt for game as his grandfather did many years before. Max soon took off on his first hunt on California public lands in search of turkeys, and like a lot of turkey hunts, he didn't see a single one. After a few more trips, he was able to take a rabbit as his first kill. Elated, he phoned his mom to tell her about the hunt and she told him story after story of her own childhood memories cleaning his grandfather's rabbits after a hunt, how she hated it, and sent him his grandmother's wild game cookbook.
It only took that one hunt for him to be eaten up with hunting. It was another outlet, only this outlet allowed him to tap into a bit of his heritage.
"When you are trying to figure out where you came from the best way to do so is by immersing yourself into the habits of your ancestors" said Max. "Everything started to become like second nature to me. No one has taught me how to track animals, but somehow I just know…where I belong is in the wilderness"
Through hunting, he has become more intune with not only his heritage, but also his surroundings and his mental state. Max has gone on to successfully harvest a turkey with his air rifle and a deer with his recurve bow later that year.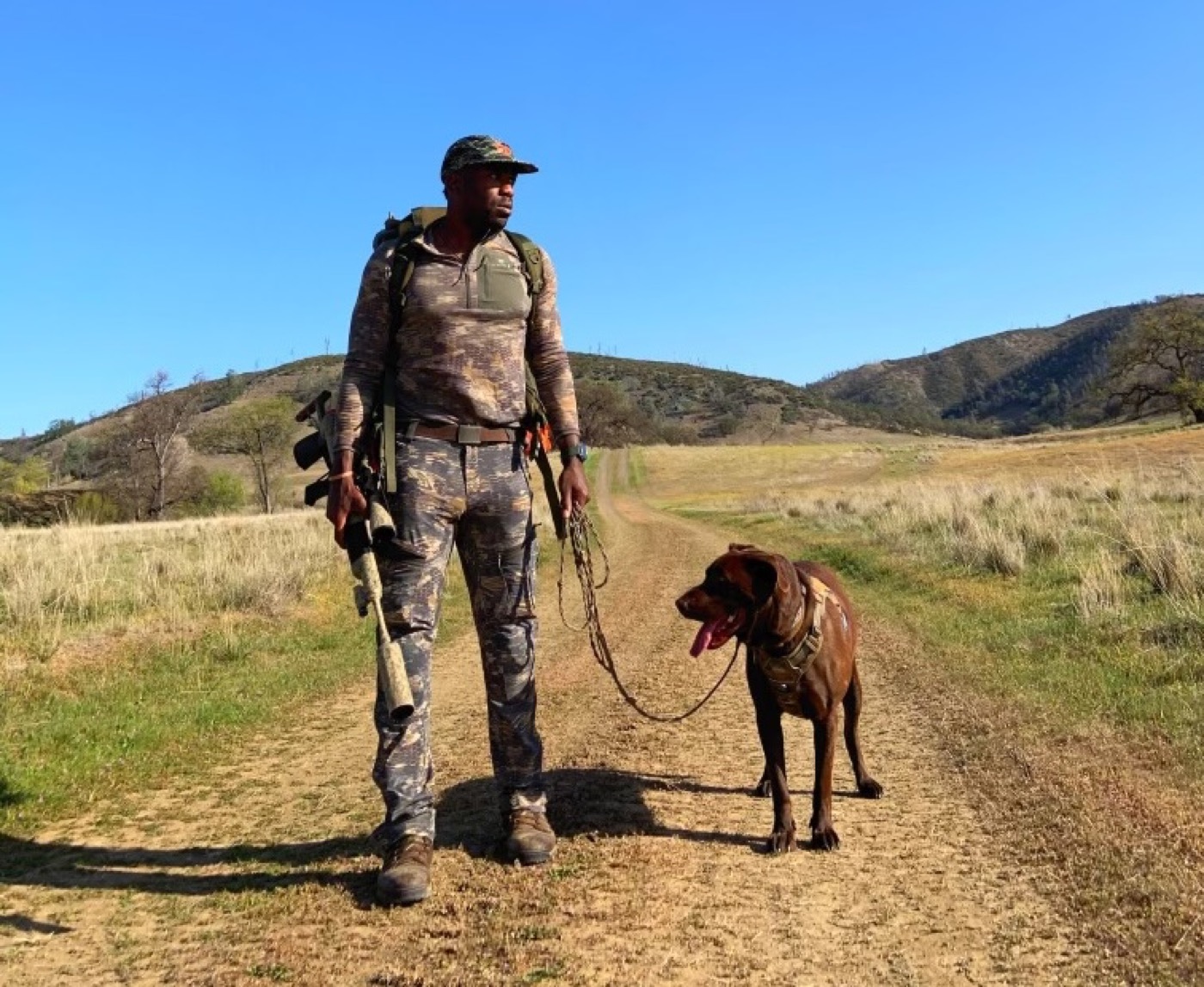 Hunting + California
California is a big state, and with that comes endless public land to hunt on. Within an hour drive of his home in Northern California he can be at multiple different public lands where he can hike for miles and miles, oftentimes camping, training, and hunting. Within California and the triathlete community itself, there are varying views of the merits of hunting.
Max has taken an active role to show the anti-hunting community at large and in his sport that responsible hunting is not just a barbaric activity.
"Hunting doesn't always mean killing. For me, most times hunting is simply observing and just being out in the wilderness" said Max. "It is such a good way to get outdoors and be active."
Training Days
As a professional athlete, entrepreneur, community activist, and now avid hunter, time management is key to get the most out of a day. Max has a very interesting and effective way of merging his training with his scouting for hunts. He will go on long runs, usually around 2 hours where he can cover anywhere from 10-15 miles depending on his pace. During those runs, he is constantly making mental notes, looking for wildlife and signs of animals. He creates maps in his head of the area. This method of training and scouting, and the time devoted to it, has allowed Max to know his hunting area like the back of his hand. So what does a normal week of training look like? Check this out:
Biking, 100 - 180 miles
Swimming, 3-4 times per week
Running, 2 -3 times per week shorter run with one 2 + hour run
Hiking under weight, 2-3 times per week, 5-10 miles per hike
Bi-Athlon, running combined with target training with air rifle and recurve bow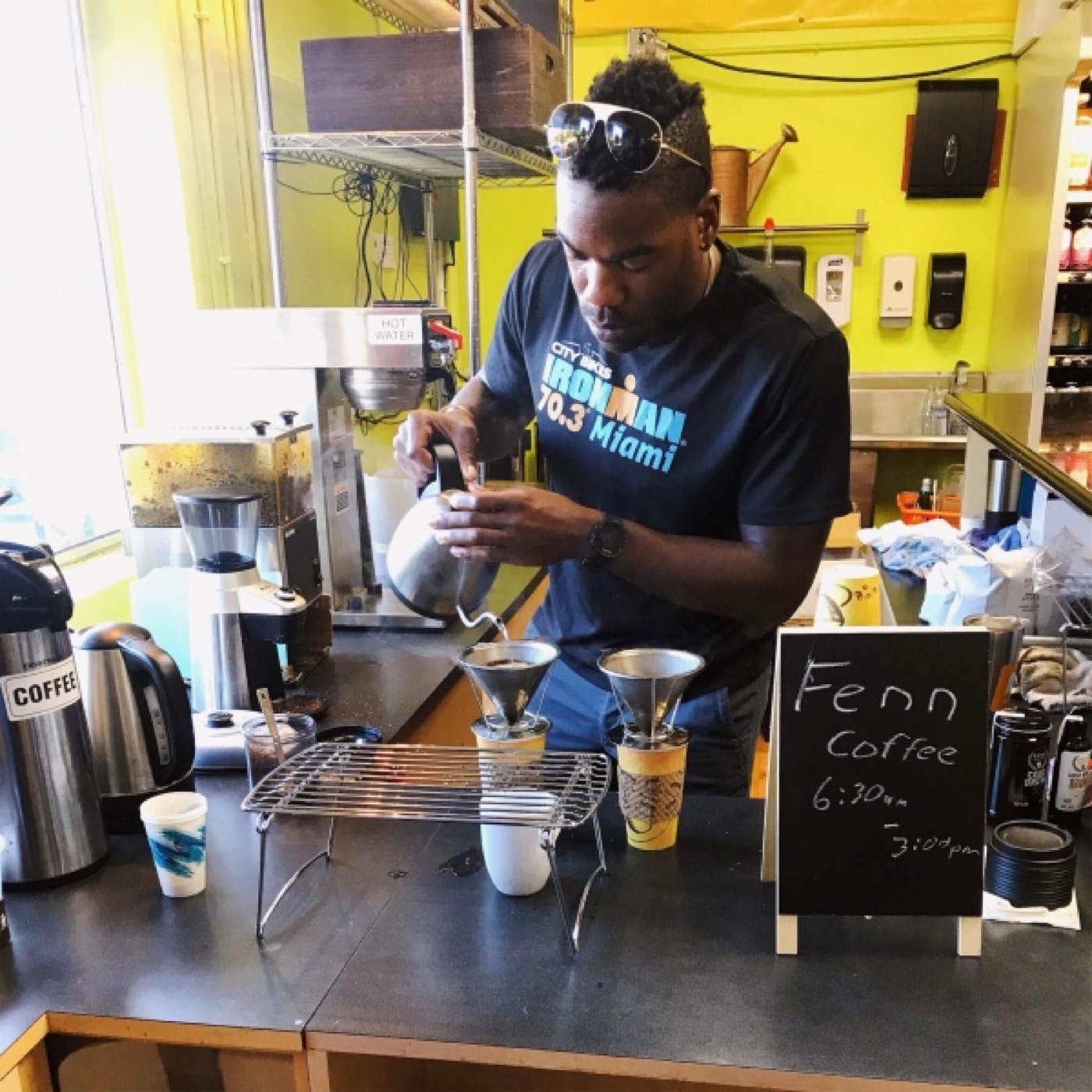 Fenn Coffee Co.
Since that first job at the coffee shop after his injury, one of Max's dreams has been to open his own coffee shop. As with most things in his life, an obstacle became the way to an opportunity. After a failed first attempt at a coffee business with an industry professional, he decided to do it on his own. With a little help from some of his high school friends, Max launched Feen Coffee Co. in 2018 and within weeks had his coffee on the shelves at retail stores. Coffee roasting company with a few childhood friends and within a month had their products on shelves. They are currently in a few retailers, sell direct to consumers online, and hoping to open a brick and mortar soon. Fenn Coffee Co. specializes in cold brew and whole bean coffee selected and procured by Max himself. Check out Fenn Coffee Co at their website fenncoffee.com
Favorite Hunt
"100% spot and stalk archery deer, I love to cover as much ground as possible"
Bucket List Hunt
Archery Elk
Website and Social Media Information:
https://www.maxfennell.co/
Instagram:
@maxfennell
@fenncoffee
@bushcraftamerican