CANIS Cooks: Turkey Marsala
Turkey Marsala is my favorite way to utilize turkey breasts. It's easy to cook and you probably have most of the ingredients in your pantry already. Cooking turkey this way allows me to share my harvest with friends and family.
This dish has tons of flavor as is, but there are opportunities to introduce wild foraged foods if that is something you enjoy. Morel and oyster mushrooms start popping up in many states overlapping the spring turkey season and if you're lucky enough to find some, they make a great addition to this already wonderful dish.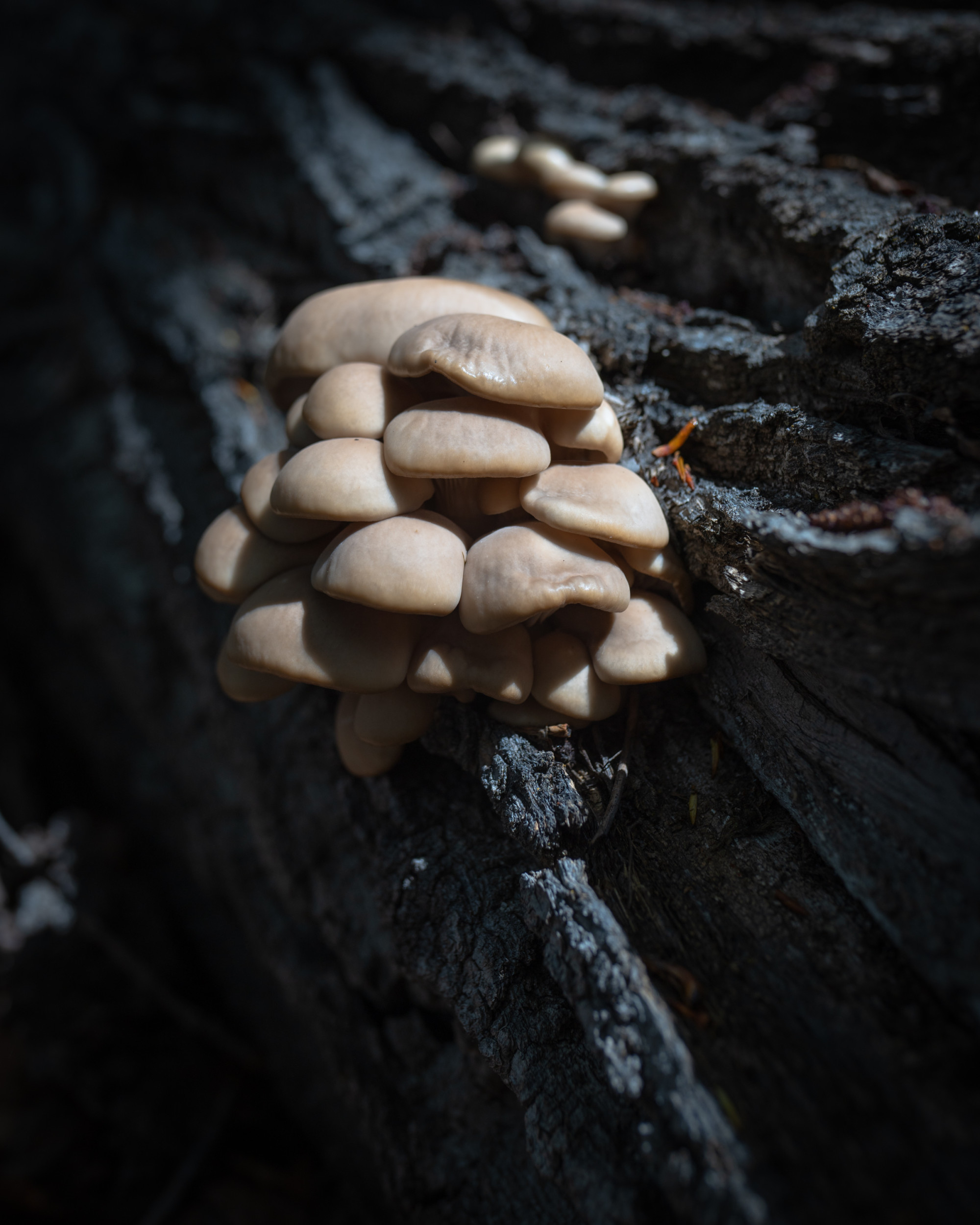 Ingredient List
1.5 lbs turkey breast "one breast" feeds 3-4 people
8 oz mushrooms of your choice
Salt
Pepper
Olive Oil
Flour
1 tbsp butter
3 cloves of garlic
1 shallot
Fresh parsley
2/3 cup chicken/turkey stock
2/3 cup heavy whipping cream / more stock + flour
2/3 cup Marsala wine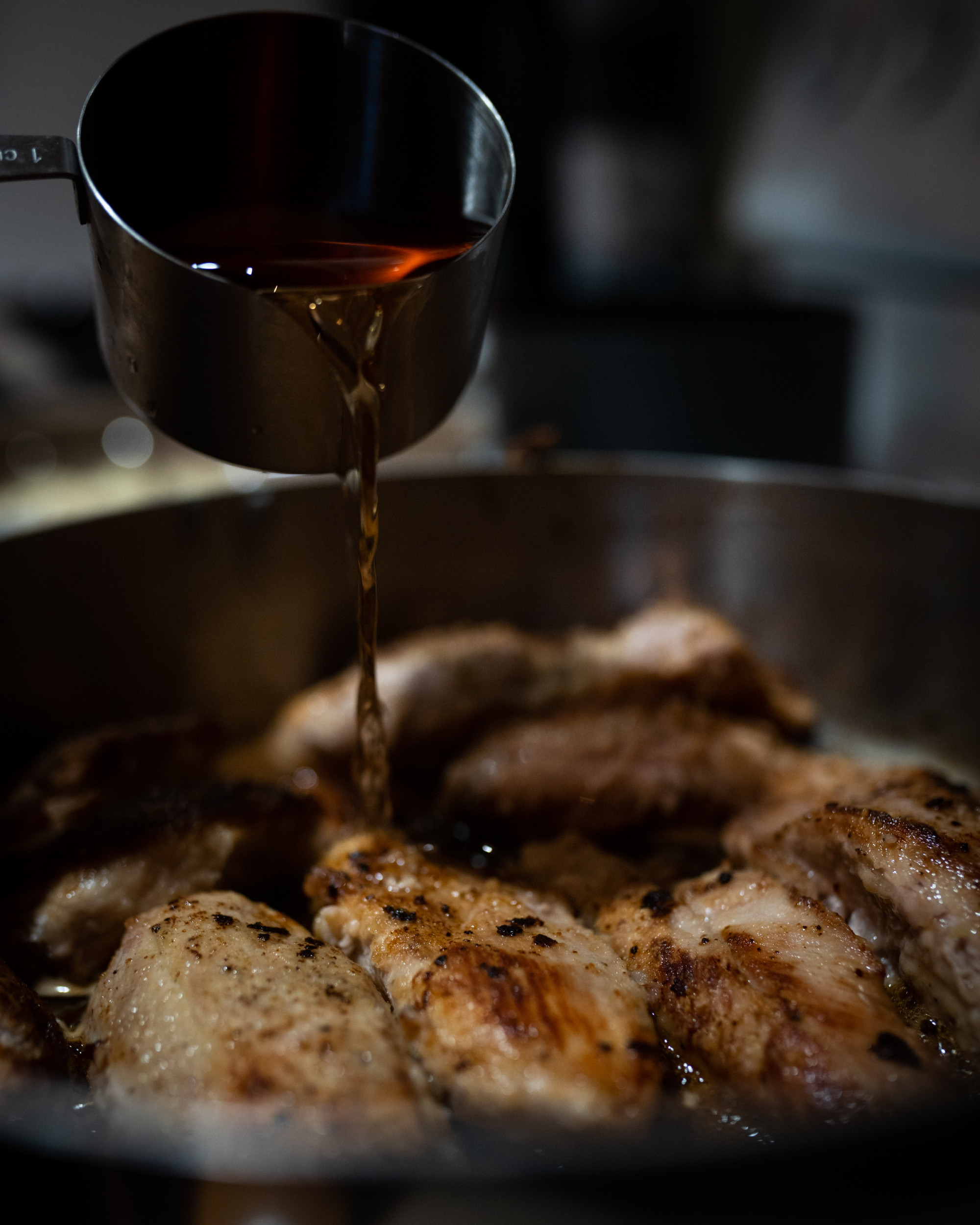 Start off by dicing up 1 shallot and 2 cloves of garlic. Add enough olive oil to cover the bottom of a small sauce pan on medium to low heat, and then add your shallot and garlic. Add 8 ounces of a mushroom of your choice. Here we are using morels but oysters, bellas, or button mushrooms will work fine. Let those sauté about half way then remove from the heat to rest.
Start by cutting your turkey breast in half. Then, butterfly the meat so that you end up with four good pieces. Pounding the meat to about 1/2 inch thickness is optional, but aids in tenderness and cooking the breasts evenly.
Once this is done, lightly toss them in seasoned flour. Shake off any excess flour. Heat a large sauce pan to medium heat and add olive oil, 1 tbsp of butter, and 1 clove of garlic. Add your seasoned turkey breasts in a let cook for 2-3 minutes per side, or until a golden brown color is achieved.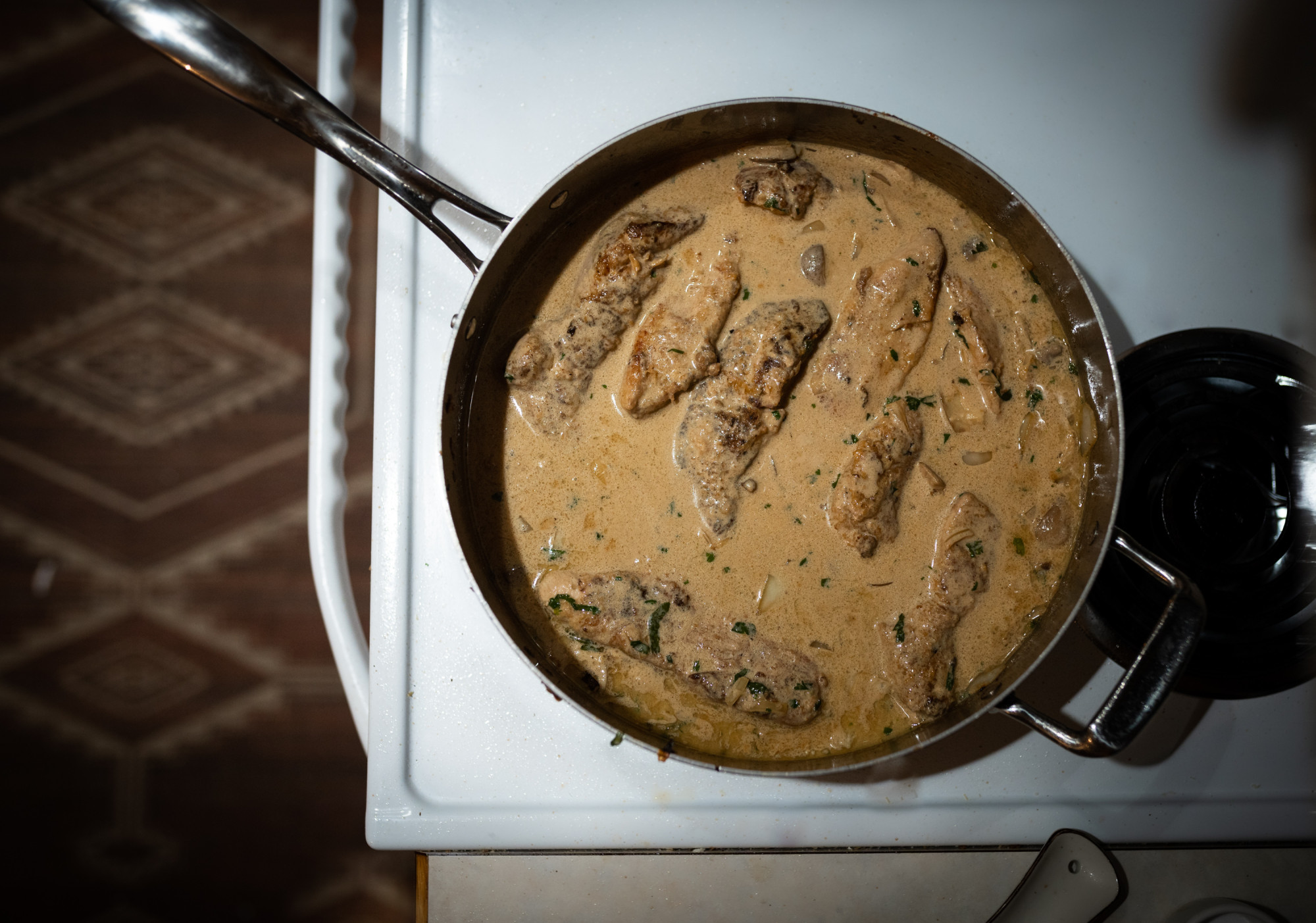 When the turkey is done cooking, turn the heat down to low before adding 2/3 cup of marsala wine a little at a time. If the pan is too hot, it may smoke. Let that cook a few minutes before adding 2/3 cup of chicken or turkey stock and 2/3 cup heavy whipping cream. Now it is time to add your mushrooms. Add 1/4 tsp of salt, 1/8 tsp of black pepper, and 2 tbsp of fresh parsley. Let simmer for about 10 minutes until the turkey is tender.
I find this meal best served with mashed potatoes. Plate and garnish with more fresh parsley and enjoy your bounty.
Recipe by Spencer Freehling.