CANIS COOKS: Gar Nuggets
An often overlooked but rather tasty fish is the gar. Found in a variety of waters, the gar can primarily be found in waterways traveling from one larger body of water to another. Don't let their menacing appearance fool you, the gar can be pretty tasty if prepared the right way.
There are four species of Gar in the genus Lepisosteur. There's the short nose gar, the long nose gar, the spotted gar, and Florida gar. Three other edible Gars are now in a different genus Atractosteus, the alligator gar, the Cuban gar, and the tropical gar. All put up a great fight when caught and can grow to several hundred pounds. They can be taken by bow, net, and hook, though local laws vary on how you can catch them.
Let's say you have caught a two-foot gar. Now what? It's time to clean, cook, and eat with this simple but tasty recipe.
Although the fish are edible, their eggs are toxic to mammals and birds. So DO NOT eat the eggs or any of the meat around the eggs.
Most people do not eat gar simply because they feel the cleaning process is too difficult given their armored scales. All you need is to upgrade your cleaning knife. Rather than your typical blade for boning or cleaning a fish, you'll need some tin snips or a hatchet.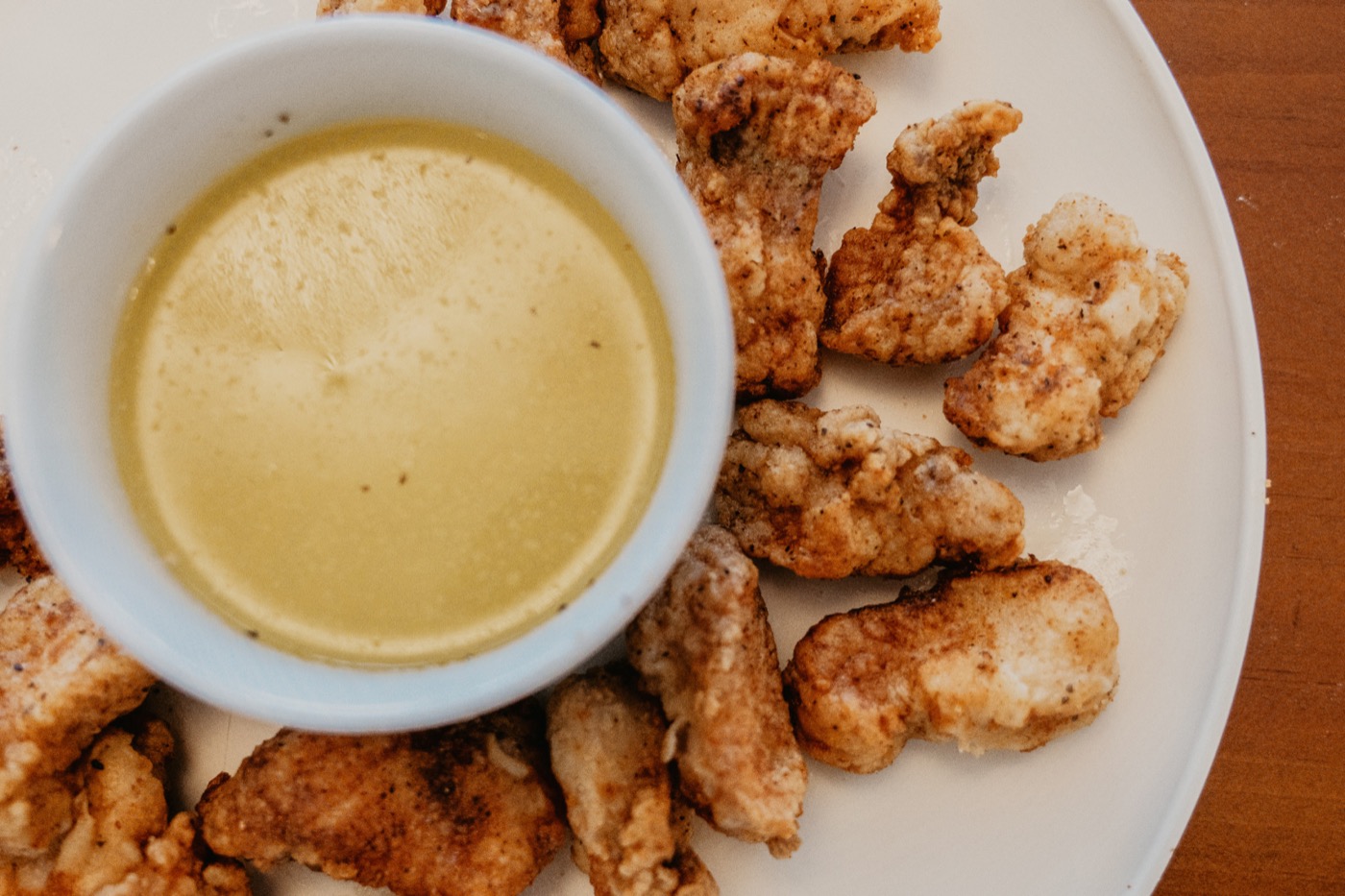 The Ingredients
Gar fillets
Flour
Old Bay
Slap Yo Mamma Seasoning
Salt and Pepper
Oil
The Preparation
There are two fillets that run under the scales down each side of the fish. Once you have cut down the back and tail of the fish on both sides and peel back the scales, the fillet is pretty easy to access from there. You'll cut those two fillets out and discard the rest.
Next, cut the fillets into cubes about 2-3" in size.
In a bowl, whisk together the dry spices and flour. Take the cubes and throw them into the flour mix and coat them thoroughly and evenly.
In a deep skillet or pot, bring your cooking oil to about 500 degrees.
Carefully place your coated gar nuggets into the oil and brown. This will take between 3 and 5 minutes depending on size. Be careful to not over cook.
One the outside of the nugget is a light golden brown, remove from the oil and place on a plate with some paper towel down to help soak up any excess oil.
These nuggets go wonderfully with a garlic butter sauce, ketchup, or just pair with and ice cold beer. ENJOY!