CANIS Cooks: Fireside Deer Chili
Temperatures are dropping, cold fronts are moving in, and we have the perfect Fireside Deer Chili recipe to heat you up after a cold day of hunting. There is a lot of pride that goes with cooking the perfect pot of chili and most everyone we know claims their recipe is the best. Beans vs No Beans, Red vs White, Meat vs. Chicken. To settle it once and for all, this is the quintessential, perfect deer chili recipe. Give it a try, we know you are going to like it at your next gathering around the campfire.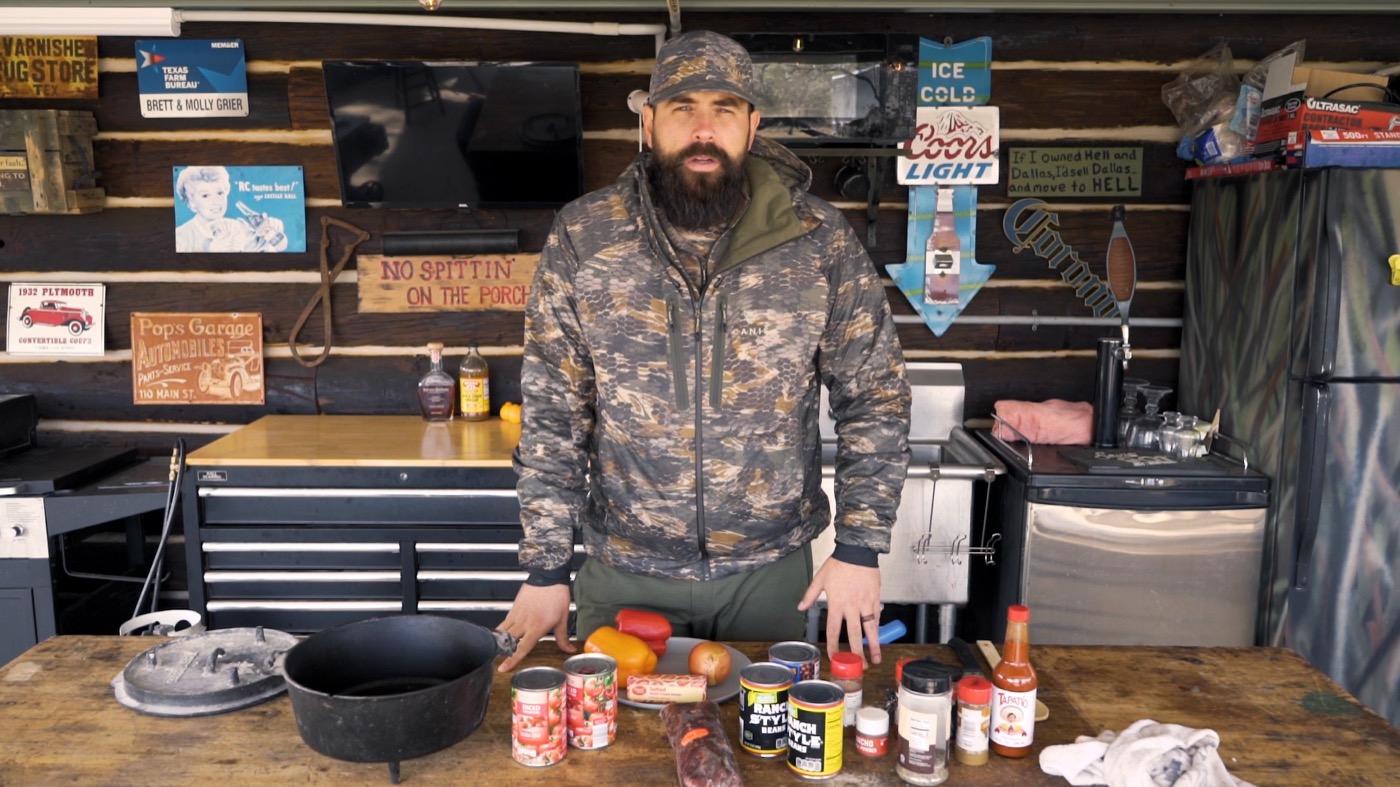 The Ingredients
2 lbs of ground venison
1 onion, diced
1 red bell pepper, chopped
1 yellow red pepper, chopped
2 cans Ranch Style Beans w/ Jalapenos
1 can black beans
2 cans diced tomatoes
Tapatio Hot Sauce
Cumin
Ancho chili pepper
Paprika
Salt and pepper
Cayenne powder
Chili powder
Butter
Dutch Oven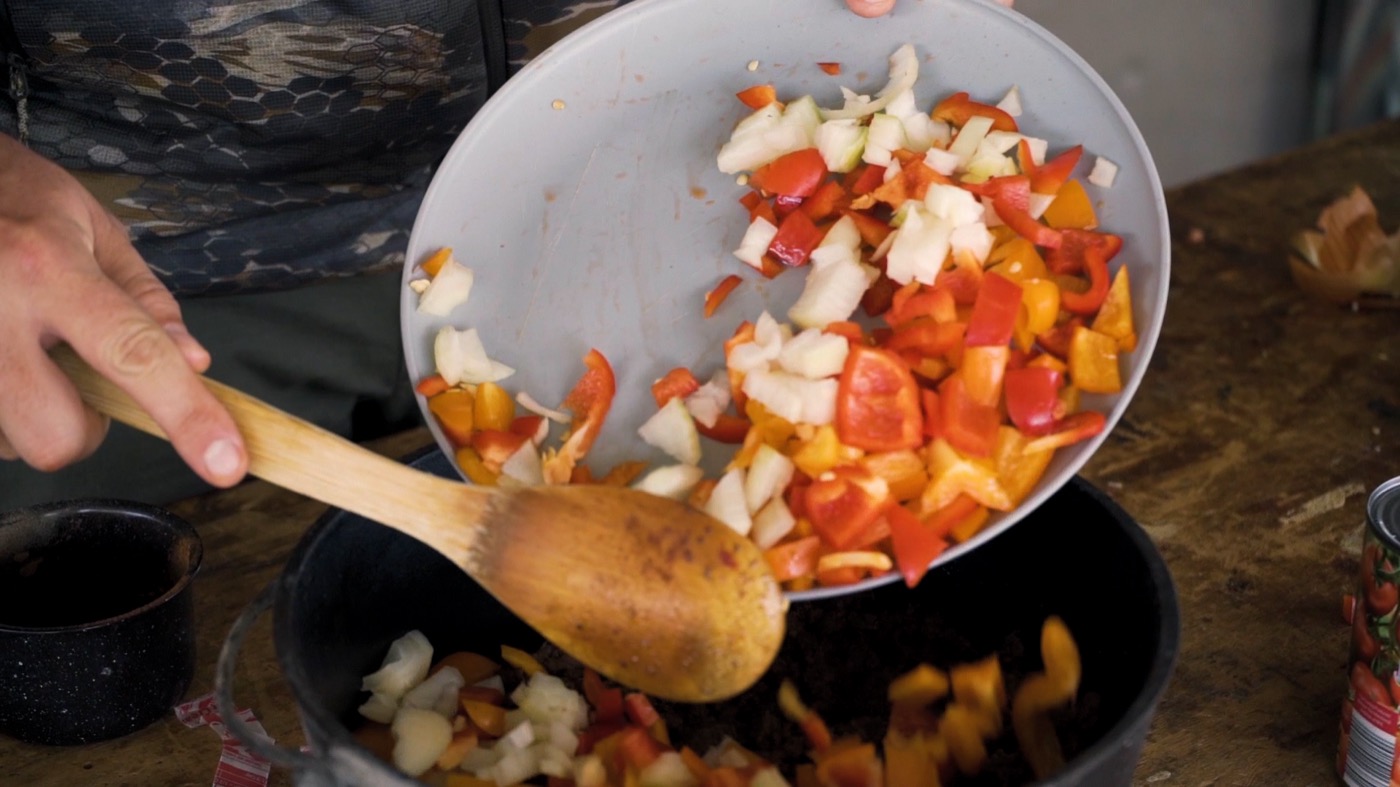 The Preparation
First things first, let's get all of our prepping out of the way. Luckily, there isn't much prep in this chili except for cutting up the veggies. On the onion, we are going to a medium dice and a little chunkier chop on the yellow and red peppers.
Combine all the spices into one bowl and create your meat "rub". You don't have to go crazy just yet on the spices as we will add more when we are cooking the chili, just add 1 tablespoon of each spice to a small bowl and that will be specifically for flavoring the meat.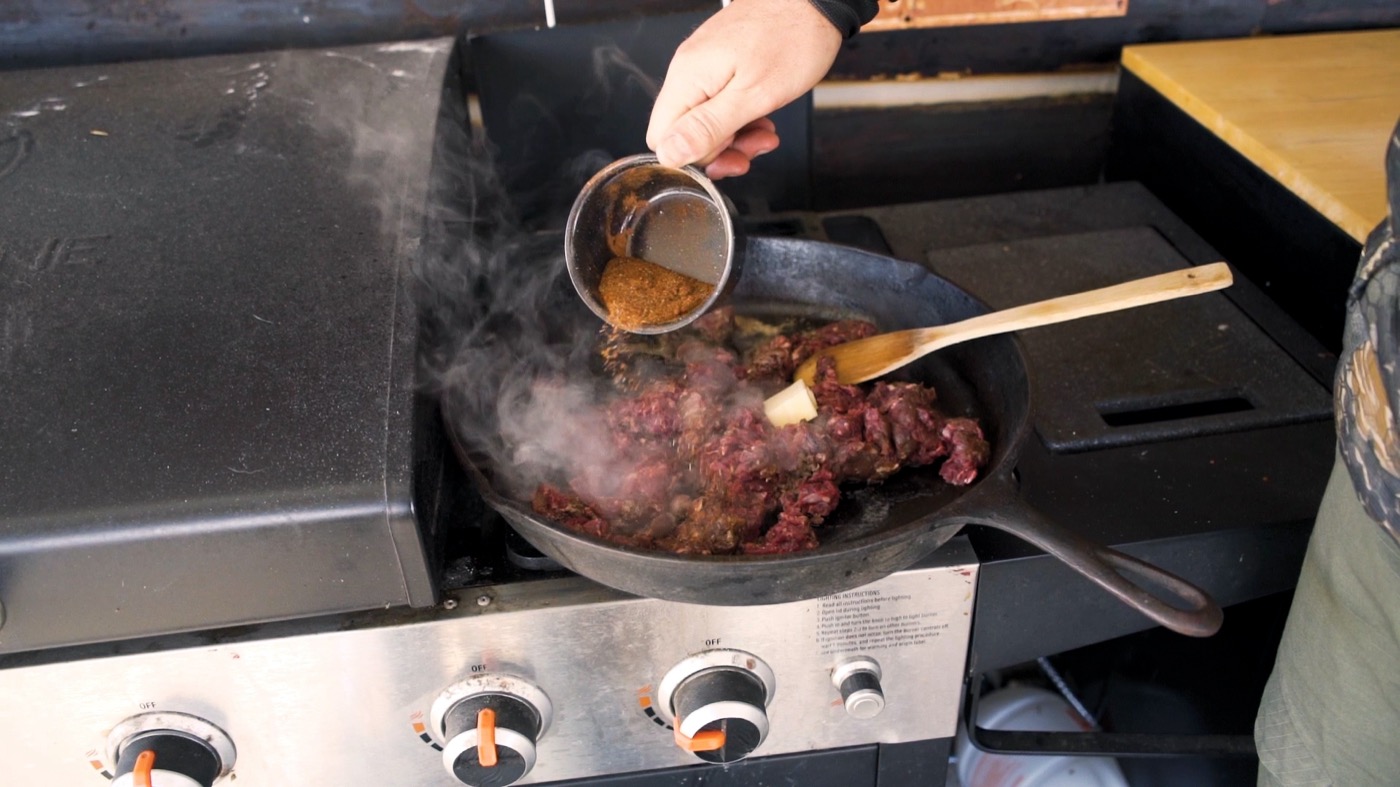 Grab the dutch oven and place over the flame of your fire or you can do this stovetop for quicker result. Throw a couple of tablespoons of butter in your dutch over, and we want to brown the outside of the meat. Think of medium rare steak. The meat will do further cooking throughout the process. Add the spices to the meat while it is cooking so the meat can absorb all the flavors. Venison doesn't have a lot of fat so you don't have to worry about draining after.
After browning the mean, add the chopped veggies, beans, tomatoes and a few shakes of the Tapatio.
Once you have all the ingredients in the pot, it's time to let it slow cook for 4-6 hours. This can be done by placing the dutch over close to your campfire and places coals on top of the lid.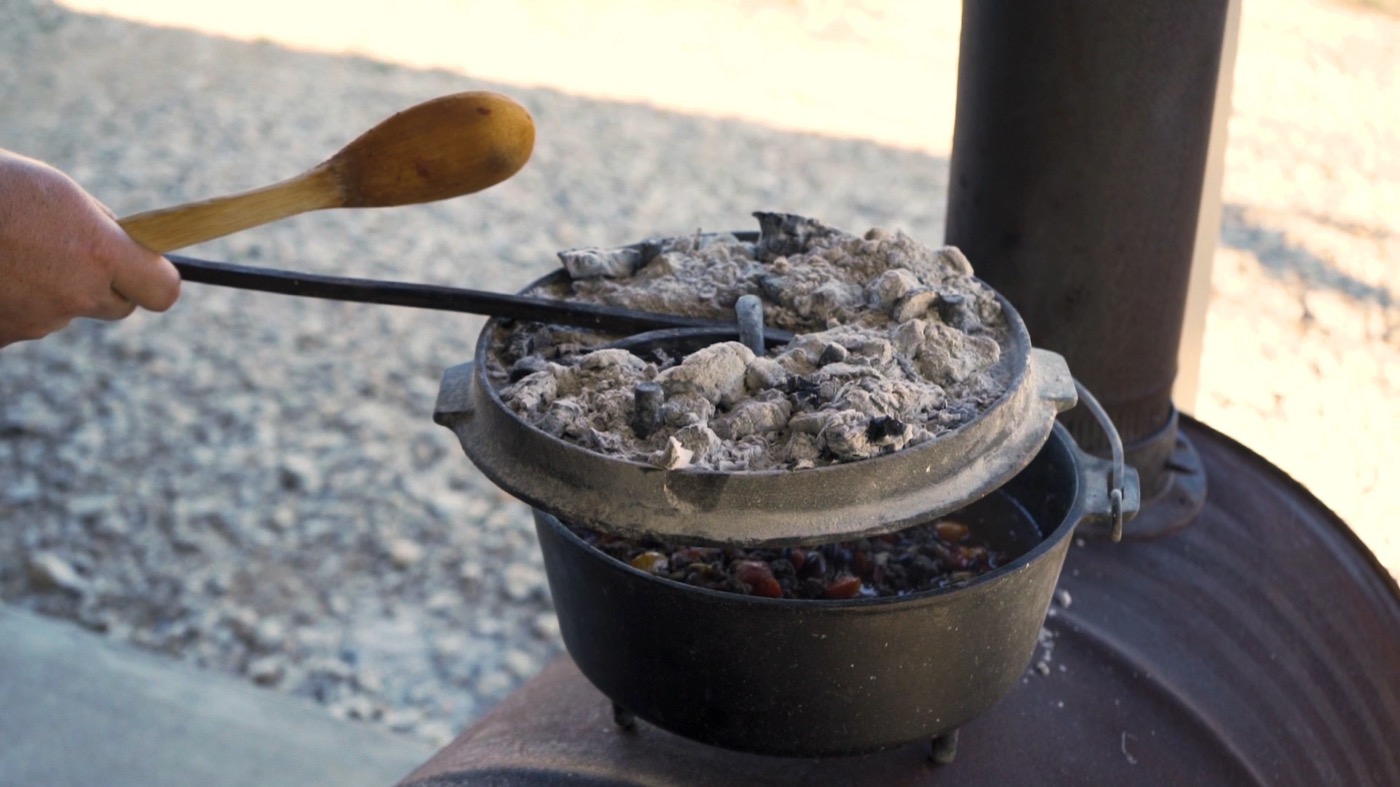 Making a great chili is all about constantly stirring and tasting about once every 30 minutes throughout the cooking process. The level of heat and spice is completely up to you, but I would advise to add more Tapatio and spices in small quantities as you don't want to be too heavy handed. With a 4-6 cook time, there will be plenty of opportunities to adjust the taste.
After about 4 hours of cooking with the lid on, take the lid and coals off the pot and just let it simmer for the next 1-2 hours.
When you are ready to eat, lay out some corn chips, sour cream, rice, cheese, green onion and more hot sauce for your guests to garnish their chili with.