CANIS Cooks: Blackbuck Breakfast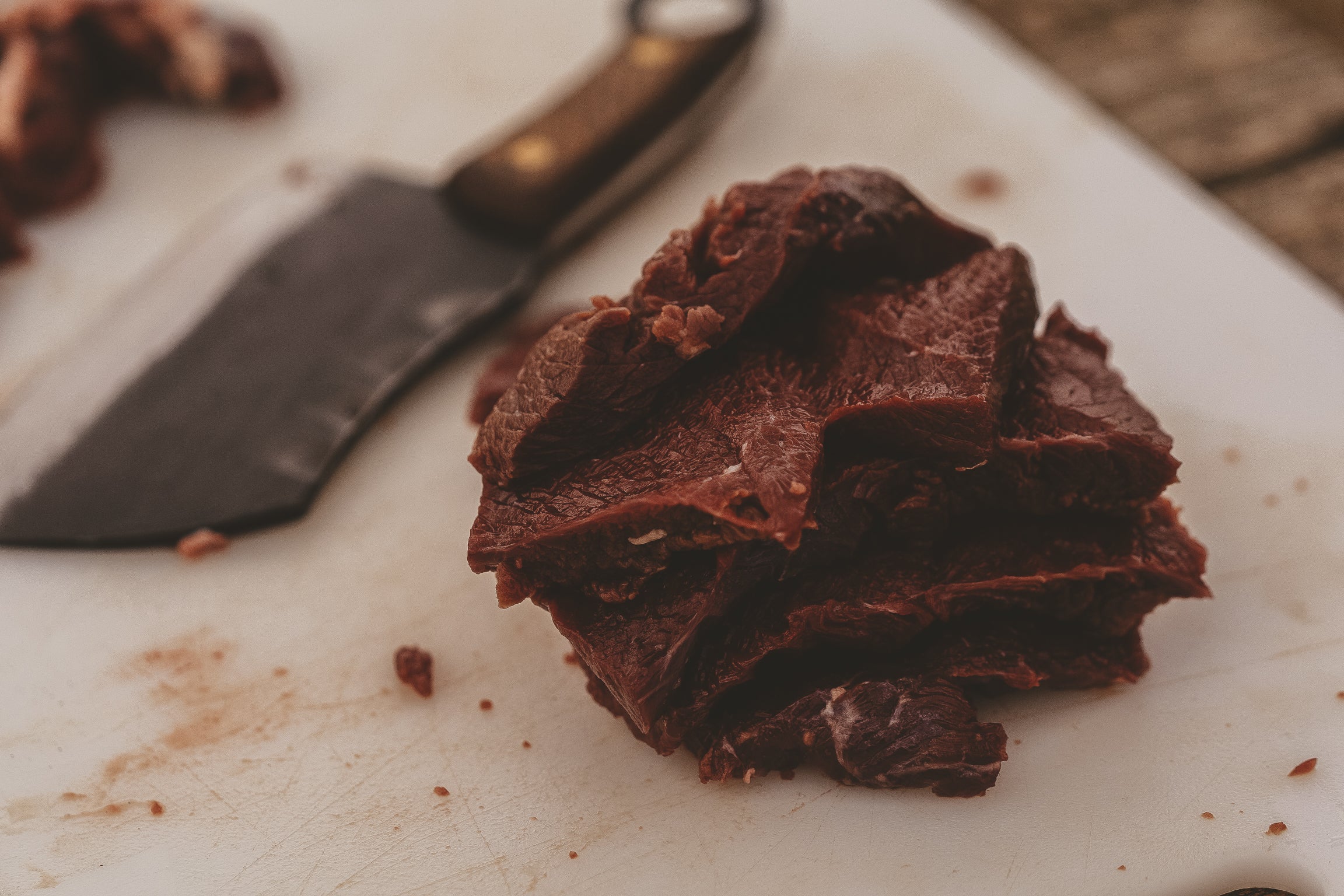 Hard to beat a good breakfast to fuel your body for a day of activities. Check out this spin on steak and eggs from guest contributor Wes Ireton.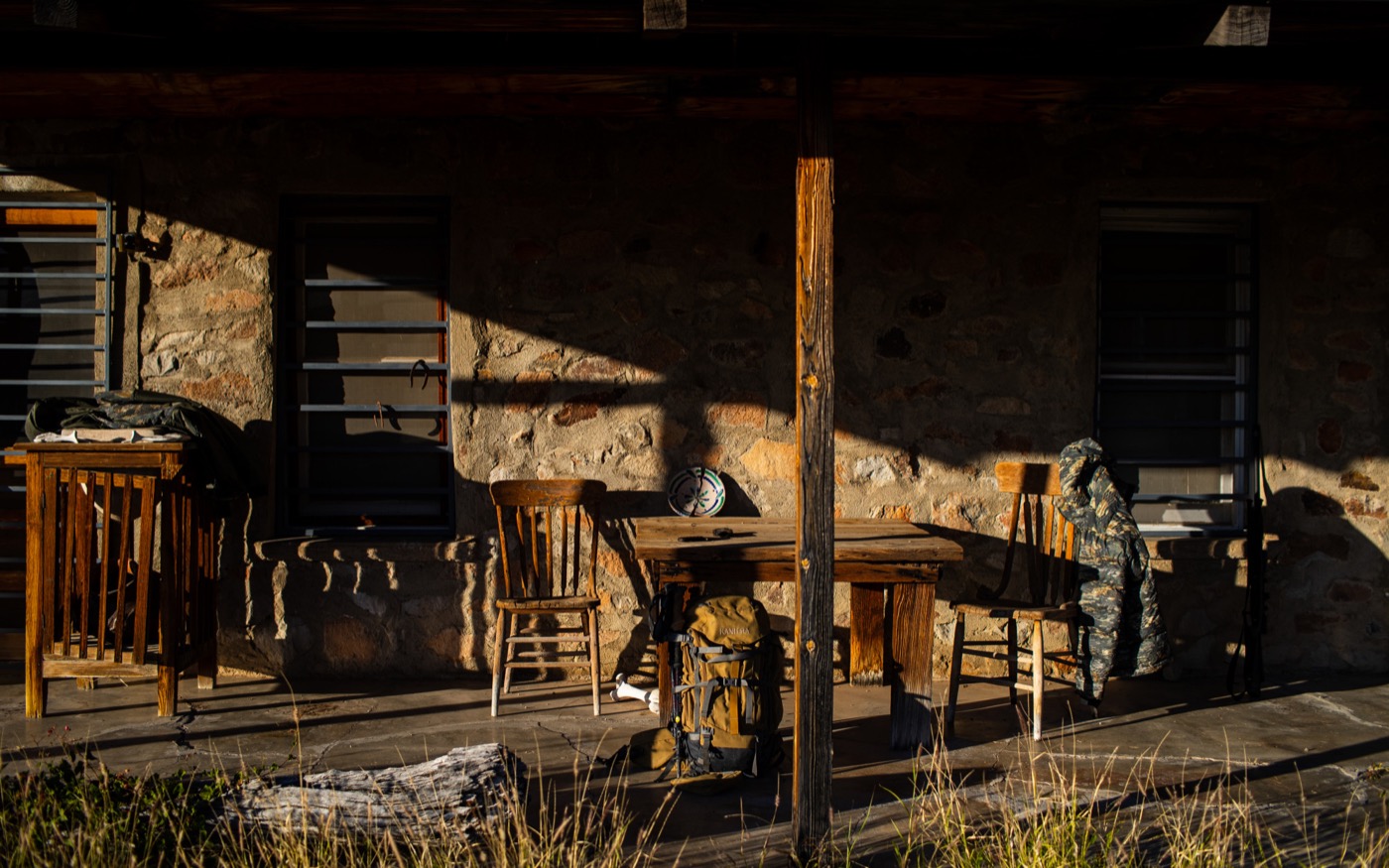 The Ingredients
Blackbuck tenderloin
Yukon potatoes
1 white onion
Farm-fresh eggs
1 cup soy sauce
1 cup Worcestershire sauce
1 clove garlic or minced garlic
1/4 cup olive oil
2 tablespoons smoked paprika
1 tablespoon onion powder
Butter
Salt and Pepper to taste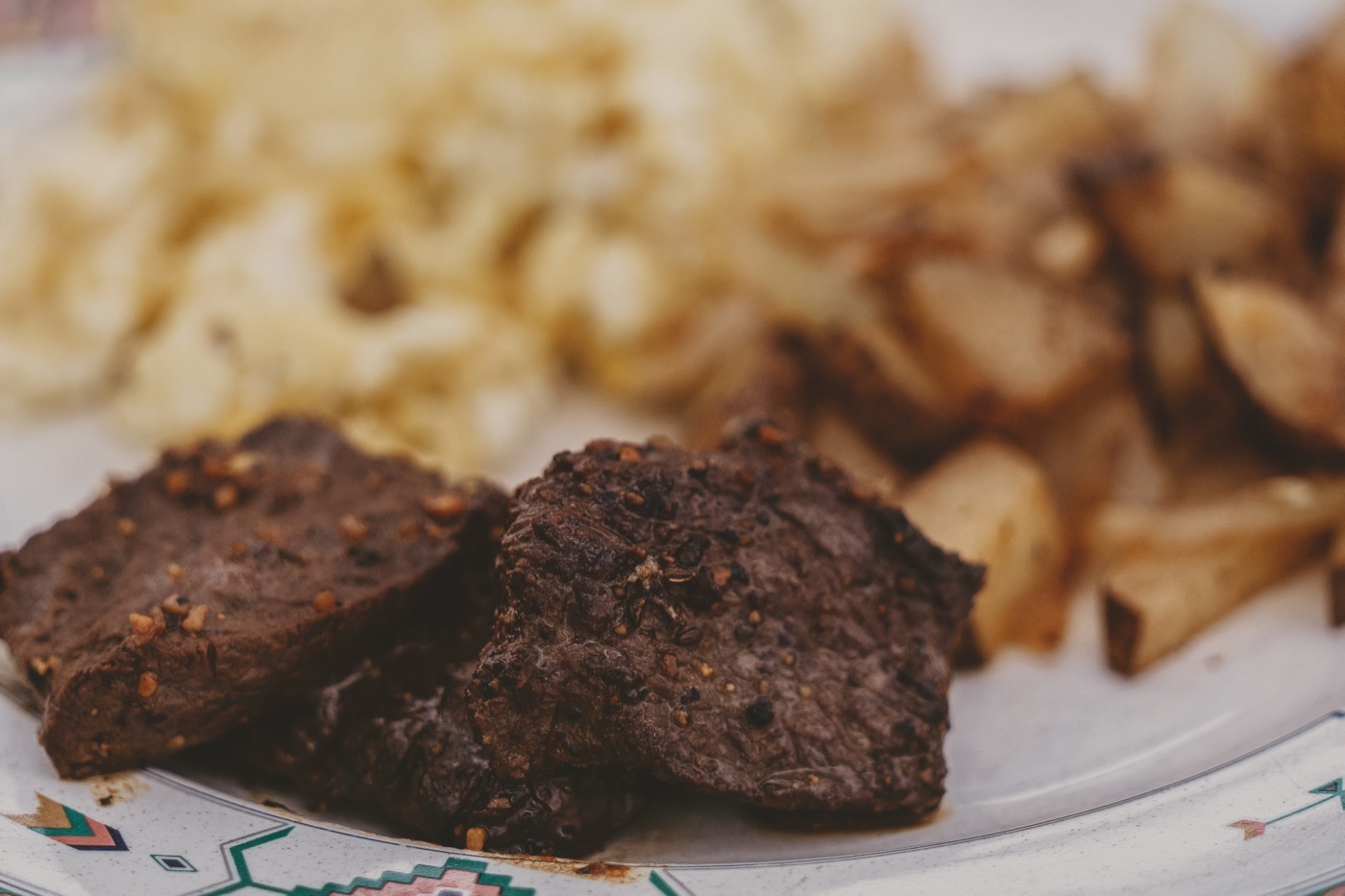 The Preparation
Cut the Blackbuck tenderloin into 2 inch thick steaks. Butterfly the steaks open so that they are 1 inch thick.
Prepare your marinade mix of the Worcestershire sauce, soy sauce, garlic, paprika, onion powder, and olive oil. Place the steaks and marinade into a zip-top bag for a couple of hours.
While your steaks are marinating, slice your potatoes into cubes, and your onion into slices.
Heat skillet to medium-high heat, add butter, and cook the potatoes and onion until potatoes are tender and reduce heat to low to keep warm.
The steaks will not need much time to cook, you definitely do not want to over do it. Heat a new skillet on high, add butter and cook the steaks for about 5 minutes on each side or until cooked to your preference.
Lastly, cook up a couple of over-easy eggs, plate, and enjoy your Blackbuck Breakfast.