CANIS Cooks: Bacon-Wrapped Stuffed Deer Loin
Deer season is in full swing across the country and there is no better time to enjoy that fresh harvest than right now. We are all about "Field to Fork" at the CANIS HQ and this past Friday was no different. Pack member Tyler Burchfield cooked up a mouth-watering doe loin for our crew. There is always an element of stiff competition between our CANIS Team and being "Alpha Chef" is a thing which leads to plenty of criticism. All we can say is the critics were hushed by the way this loin turned out. This is without doubt the best deer meat we have ever eaten and we guarantee you will have friends and family begging for more. This might just turn out to be your new favorite venison dish.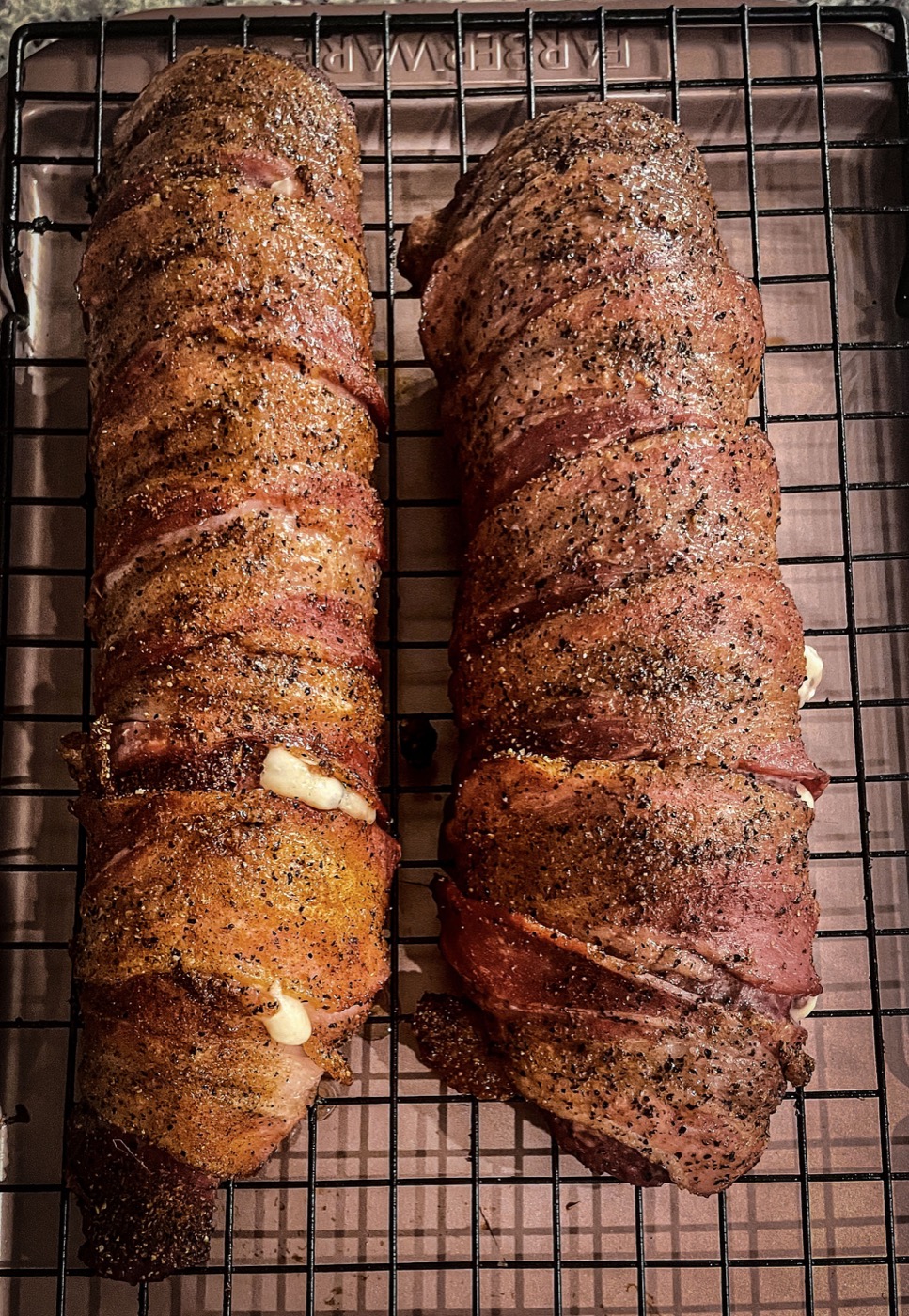 The Ingredients
1 Whole deer loin
1/2 Cup diced Portobello mushroom
1/2 Cup diced white onion
2lb Bacon
Sliced baby Swiss
1 Cup feta cheese
2 Cups spinach
Seasoning of Choice (We used local favorite Wright's BBQ Rub)
The Preparation
Trim excess silver skin from loin. Make a butterfly cut down the length of the backstrap, leaving the ends uncut in order to hold the stuffing mixture.
Set grill or smoker to 350 degrees. You want to run at a higher temp to avoid your bacon becoming rubbery. This temp will add a nice crisp to your bacon.
Sautee diced onion and mushroom in butter.
Once onions are transparent and caramelized, add in spinach, reduce heat, and add lid to sweat down the spinach.
Layer baby Swiss cheese first in your meat as this will melt and hold everything in place.
Add in caramelized vegetables and top with feta to your liking.
Once stuffed, close the loin tight and wrap in bacon, covering every inch the best you can.
Season the entire exterior with rub of choice.
Cook on grill/smoker for 30 minutes at 350. This should put you at a perfect 120 degree internal temp or rare, but use a meat thermometer to best monitor the internal temp.
Like with all meat pull off heat and let rest for 5-10 minutes before slicing.
Serve with fried baby Dutch potatoes, Caesar salad, and a glass of red wine.