CANIS Cooks: Back Country Stone Sheep Ribs
If you've followed us along on any of our sheep hunts you'll find one thing constant to end every adventure, sheep ribs over an open flame. It's these moments we will remember forever, sharing a meal with your team after a successful hunt. These could become some of the finest meals of your life.
Granted, the below are optimal cooking instructions. You don't always have the luxury to prepare your meat this way in the back country. This is just how we did it on our most recent stone sheep hunt, and it may just be the best one yet.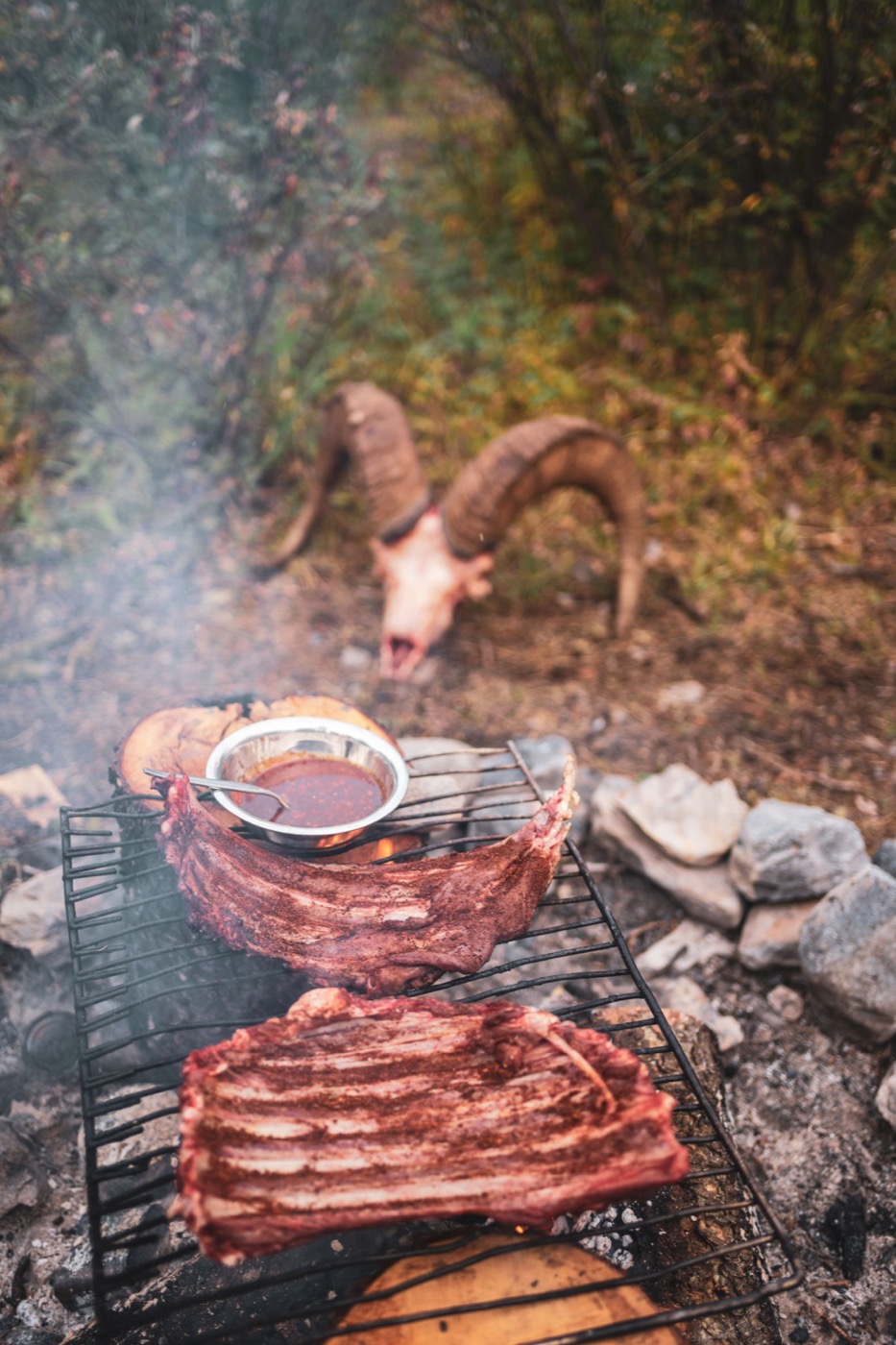 The Ingredients
Sheep ribs
Ketchup
Mustard
Honey
Garlic
Finely cut sauteed onions
Splash of BBQ sauce
Red pepper flakes
Keep in mind, whatever you've got in camp will always do the trick, these are just what we had. The sauce is not an essential but well worth it. No matter what you've got, after those long grueling days spent in the mountains, having meat on the menu beats freeze dried meals all day every day.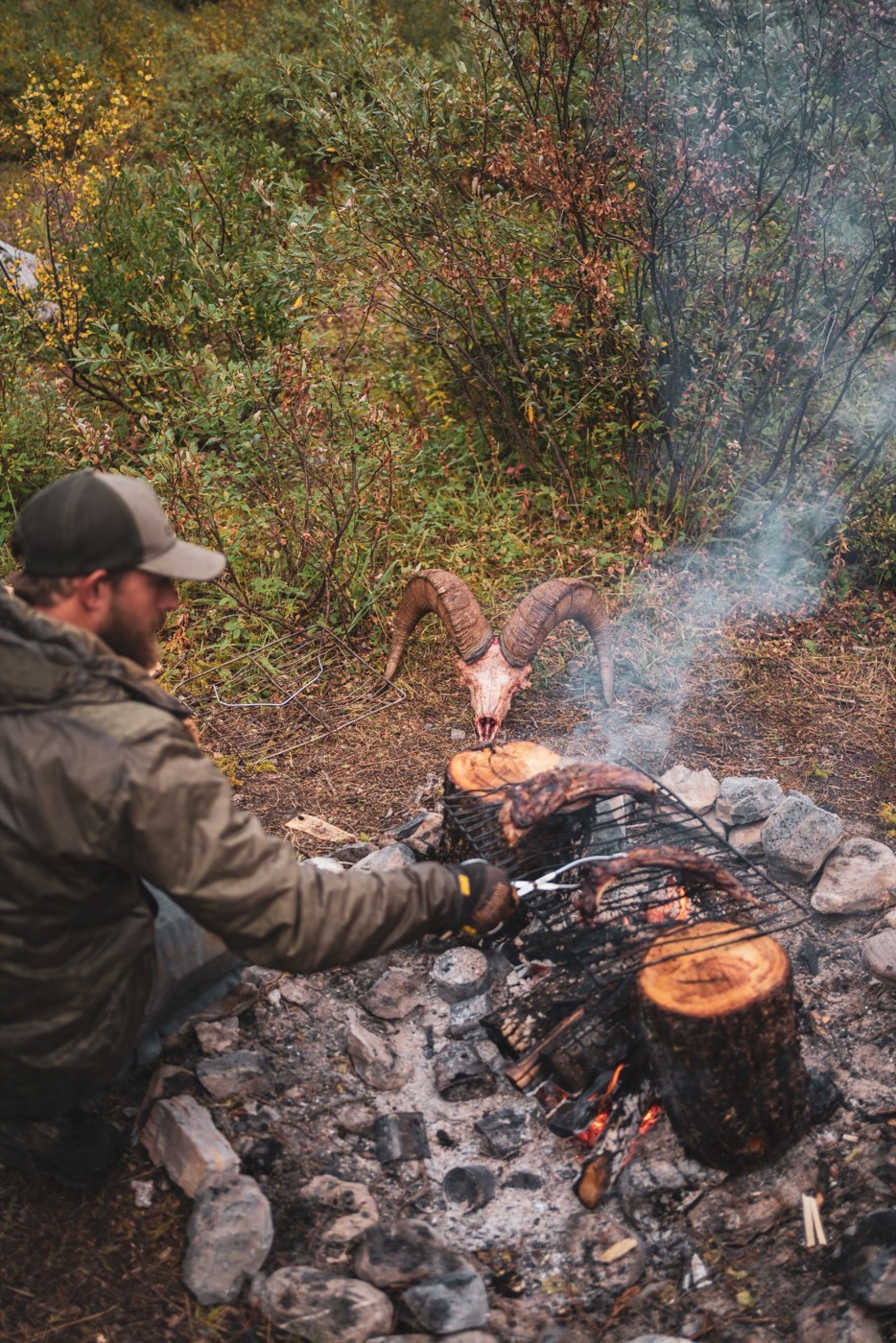 The Preparation
Assemble your make-shift grill
Grab two pieces of firewood and slap the grill plate on top of them (or whatever you've got on hand). When it comes to building the fire, it's best to find smaller pieces of the driest wood you can find. Once some coals are established the grill is ready.
Season the ribs
Rub both sides of the ribs with salt and pepper, maybe some garlic powder if you've got it. We just want to make sure the ribs are dry for this step.
Whip up the sauce (in the odd scenario you actually have these things on hand)
Ketchup
Mustard
Honey
Garlic
Finley cut sauteed onions
Splash of bbq sauce
Red pepper flakes
Throw all the ingredients in a metal bowl and put them on the grill plate. We want this to get heated up and stir regularly till blended.
Slap em' on the grill
Place the ribs on the grill plate once some coals are established, baste (with the sauce) and flip continuously until done. For sheep it's best to keep as much fat on the ribs as possible, once the fat begins to melt and drip down, this is typically about 30 mins to an hour depending on the weather and fire, the ribs are done.