CANIS Cooks: Aoudaddy Tacos
Barbary Sheep, aka aoudad, often gets a bad rap when it comes to being an animal worthy of making the table. Wait until you try these Aoudaddy Tacos. Slow cooked and full of flavor, give these a try after your next Aoudad hunt.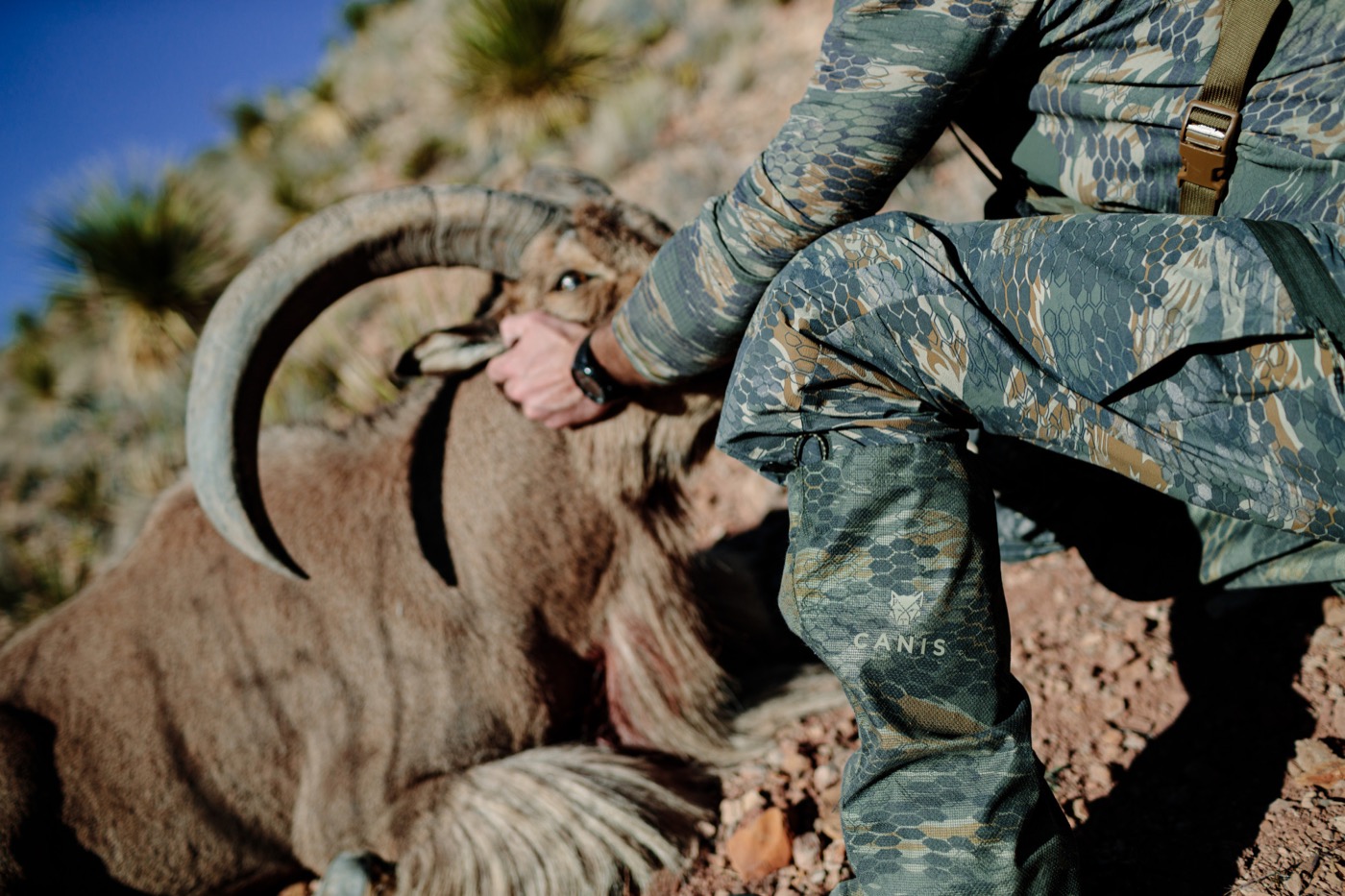 The Ingredients
Aoudad Back Strap
Pork Fat
15 oz can chipotle peppers
6 oz can tomato paste
1 medium purple onion
1 tablespoon cornstarch
1 clove garlic or minced garlic
2 tablespoons chili powder
2 tablespoons smoked paprika
Cilantro
2 limes
Butter
Salt and Pepper to taste
The Preparation
Prepare the aoudad backstraps by removing the silver skin and slicing thinly into slices no bigger than ½ inch.
Add backstrap slices and diced up pork fat to a pot over medium-high heat.
Add diced onion, garlic, salt, pepper and butter and brown the meat.
Once the meat is browned, lower the heat to low and prepare for a long, slow cook. Low and slow is the best way to get the meat super tender.
Add chipotle peppers, tomato paste, chili powder, smoked paprika, and ½ cup of water and slow cook for about 4 hours, stirring every 30 minutes.
Make sure to keep the meat moist and add a little extra water if needed through the cooking process.
Once finished, lightly fry up some tortillas, slice some cilantro, limes, build a monster Aoudaddy Taco, grab a cold cerveza, and enjoy.