Alpine vs Alpine Light Pants
We are often asked which pant our customers should go with, Alpine or Alpine Lights. If you hunt year around in a variety of climates, the answer is both. If you have to choose just one and are a more seasonal hunter, there are some key differentiating factors that set each pant apart and allow one to better suit a hunter's particular needs. Check out the breakdown below and see which is right for you this year.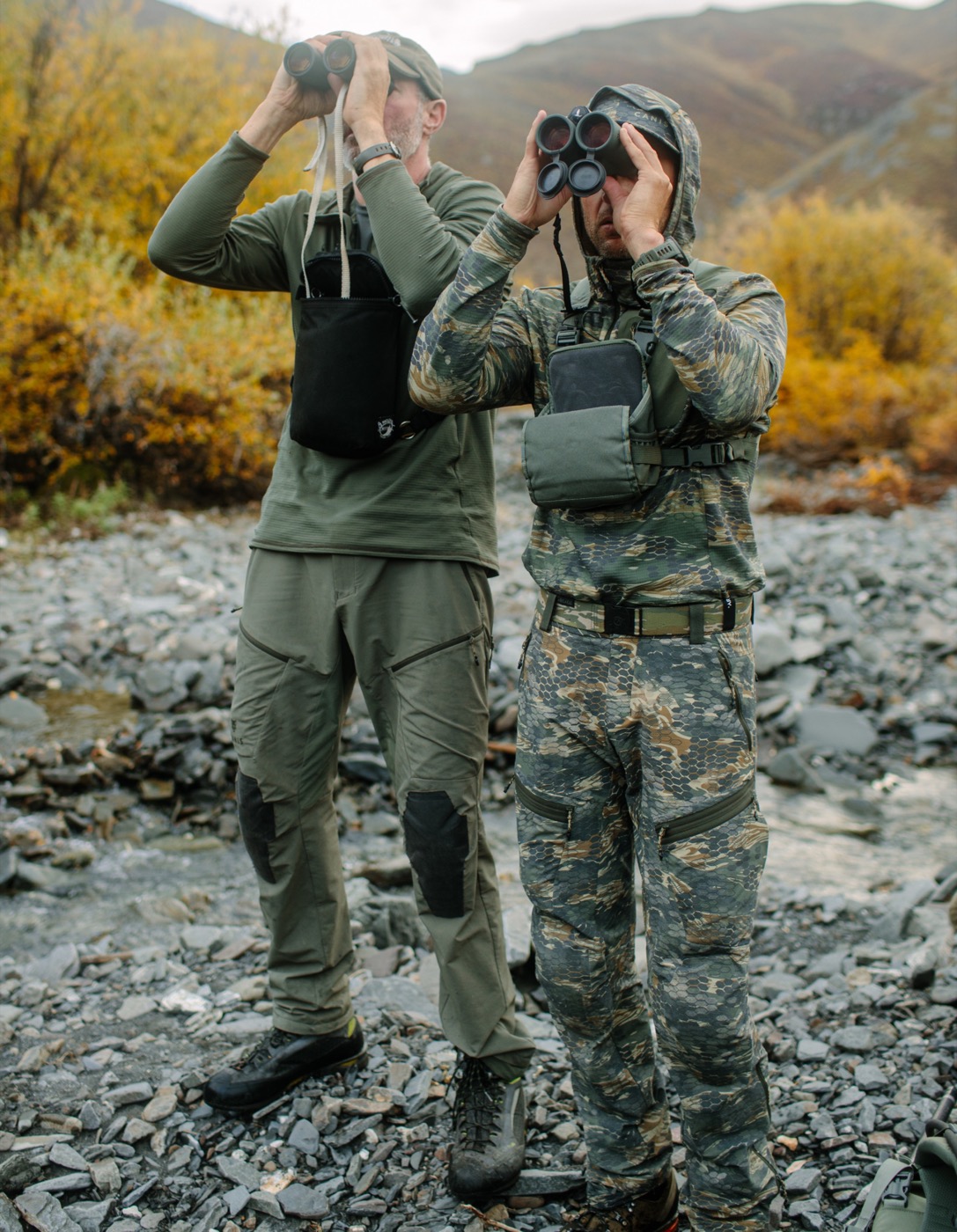 ALPINE PANTS
THE DETAILS
Built for altitude, distance, and everything the mountain can throw at you, the Alpine Pants are a true testament to durability, performance, and comfort. These medium-weight, double-weave CORDURA Stretch Pants feature COOLMAX material on the inner side of the legs to manage moisture and provide extra breathability. Built with removable knee pads, our signature built-in cuff and lace hook serve as a secondary gaiter, or can be rolled up when wearing a lower cut shoe, reducing the length of the pant by 2 inches.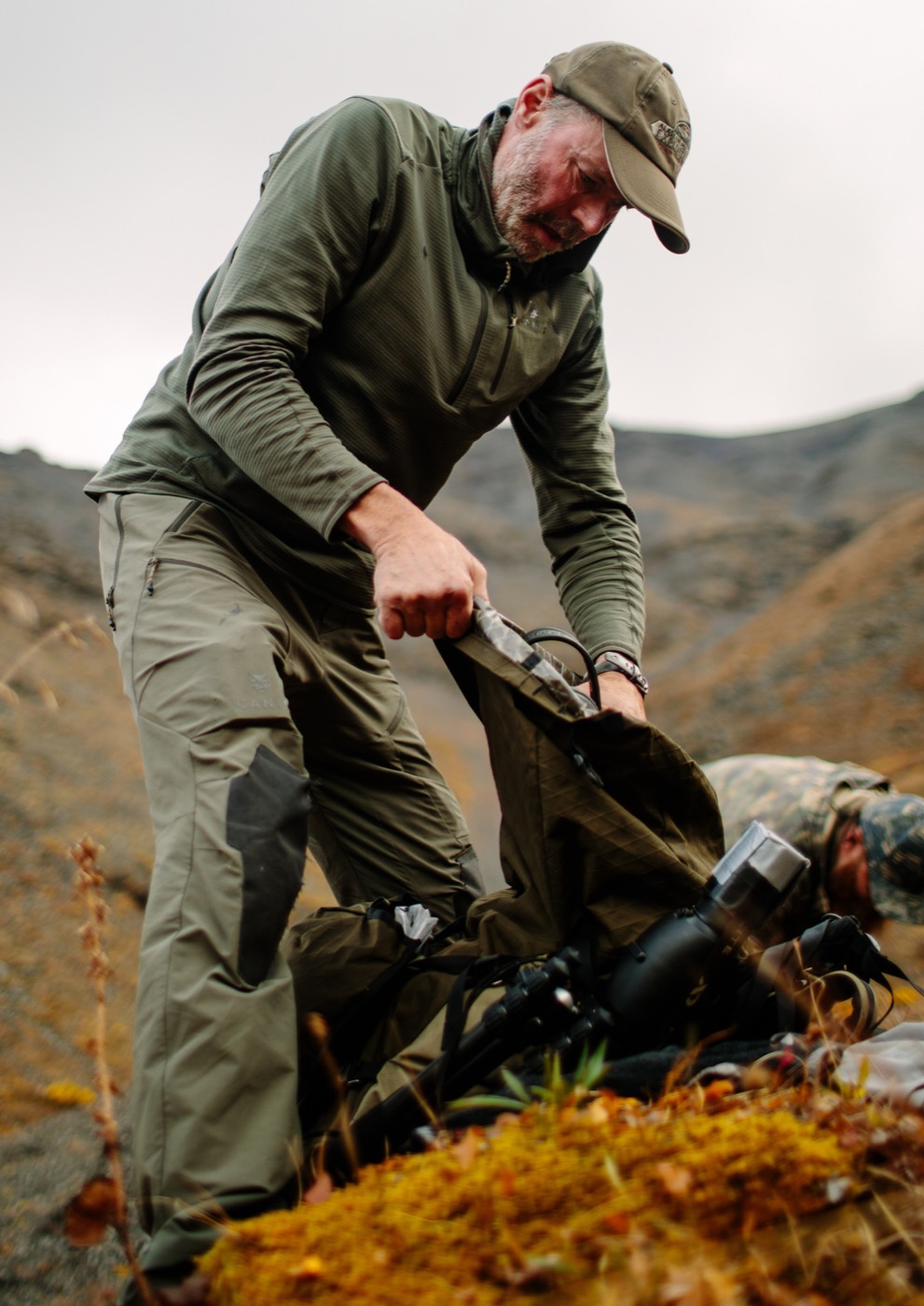 WHEN AND WHERE
The Alpine Pants are purpose built for unforgiving terrain. We've tested these pants in the harshest conditions possible from Nepal to Kyrgyzstan, Alaska, British Columbia, Alberta, and all across the American west. Perfect for mid to late season hunts where you want a slightly more robust pant. They are designed to be worn with any of our base layers/mid layers or stand alone. The Alpine Pant is for those who put themselves out of their comfort zone.
WHY SHOULD I BUY THEM
When you're deep in the backcountry, having bomber gear is essential. Having the right clothing is crucial to your success. Being able to endure everything mother nature has to offer is a given when it comes to mountain hunters. These pants will keep you out there longer, push you further, and stay comfortable while doing so.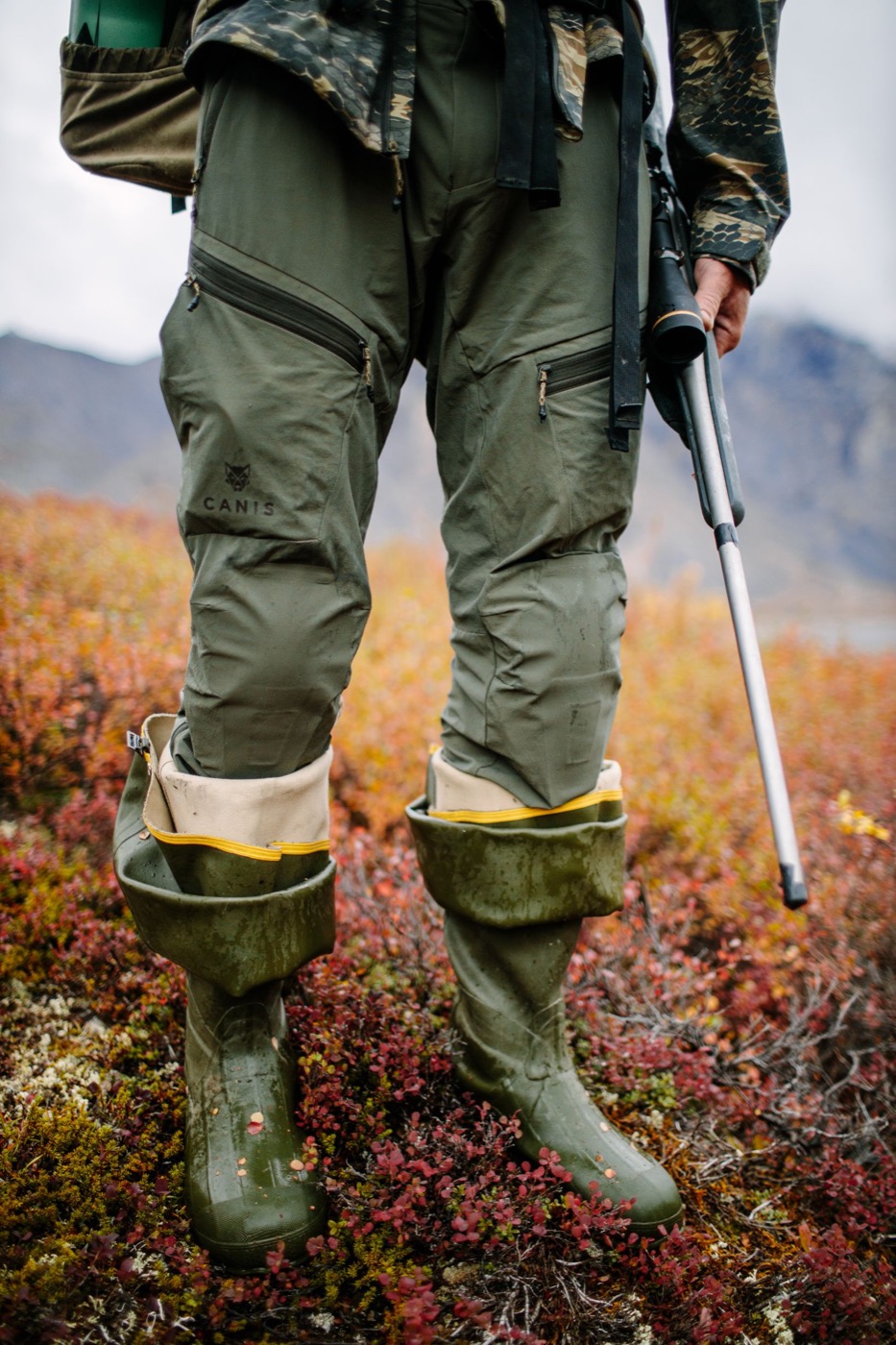 ALPINE LIGHT
THE DETAILS
Simply put, these pants are an outdoorsman's dream. Lightweight, stretchable, tough as nails, and full of extras. In the design process, we had a wish list for everything we wanted in the perfect hunting pant, and the Alpine Light Pants check all the boxes. We used a combination of high-tenacity 4-Way Stretch CORDURA® Nylon66 and water repellent 4-Way CORDURA stretch for the face fabric of these pants giving you freedom of movement and amazing durability against abrasions. Lower leg vents, 8 fully-zippered pockets, removable knee pads, and built-in boot gaiters are just a few of the features that set these pants apart from the rest.
WHEN AND WHERE
Wear these pants any and everywhere. We have run these pants in Argentina, Sonora, Alaska, Arkansas, Texas, Russia, and they are the most popular pants worn by our customers in all 50 states, Canada, and across the globe. They are perfect for early to mid season adventures in the mountains, and can be worn with our base and mid layers well into late season. The Alpine Light Pants are versatile enough to be worn in any part of the world and in practically any weather condition.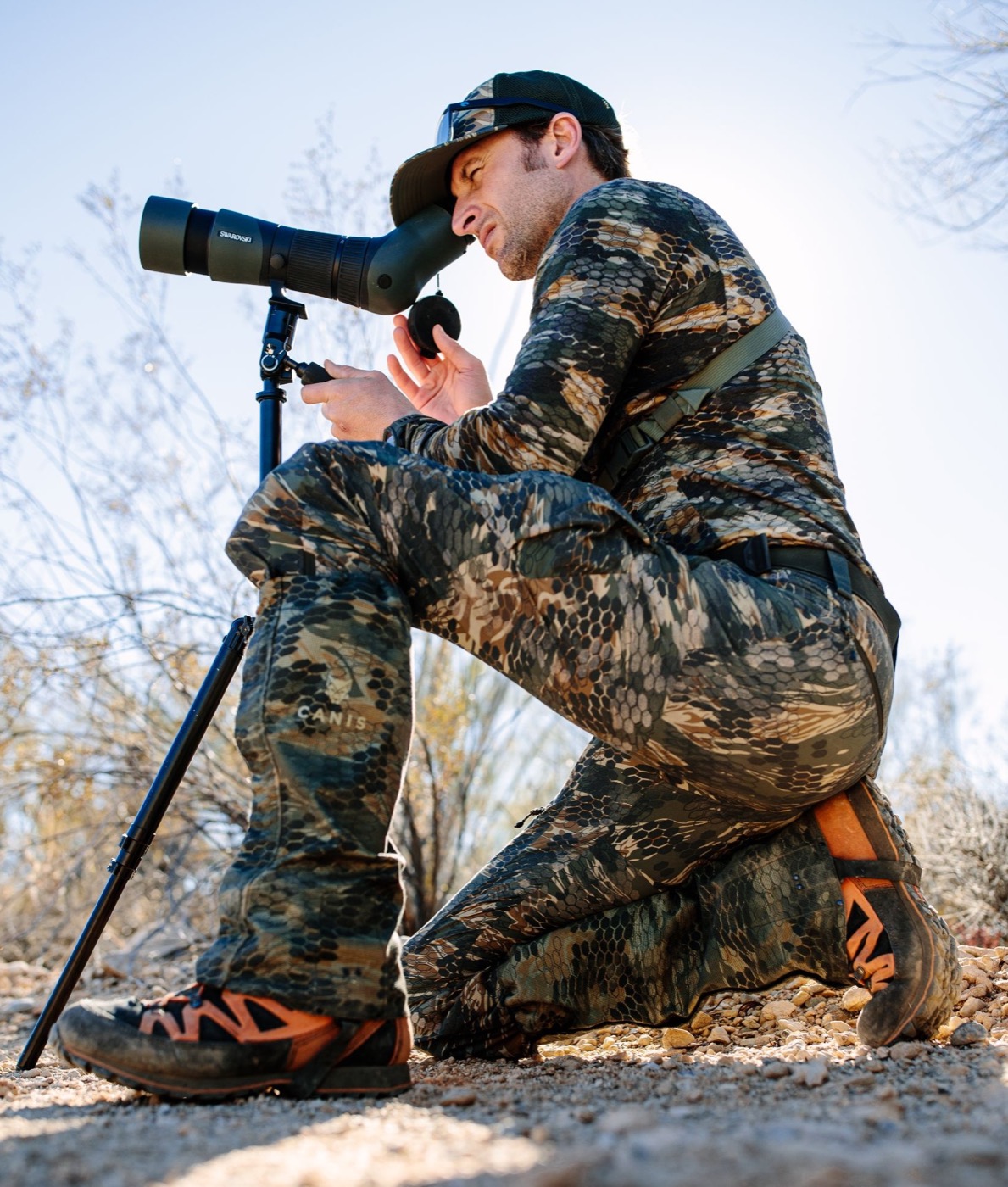 WHY SHOULD I BUY THEM
It's simple. These pants are the ultimate in comfort and durability. We wanted the Alpine Lights to stand up to gnarly rocks, thorns, brush, and be comfortable enough to spend days in the mountains. Our co-founder Marsel Geser has designed mountaineering gear for some of the biggest brands and most extreme expeditions in the world. He knows how to construct ultra-lightweight gear that can take a beating and not compromise range of motion. Our pants are constructed with a combination of Nylon66, which is much stronger and durable than polyester used by others, and CORDURA 4-Way Stretch. WHAT DOES THAT MEAN FOR YOU? It means you aren't going to bust these pants the first time you have to hike through thorns, get snagged by a limb, or take a tumble on your way down the mountain. Plus, with all the stretch we have built in and the extra wide waistband, these are going to be some of the most comfortable pants you own.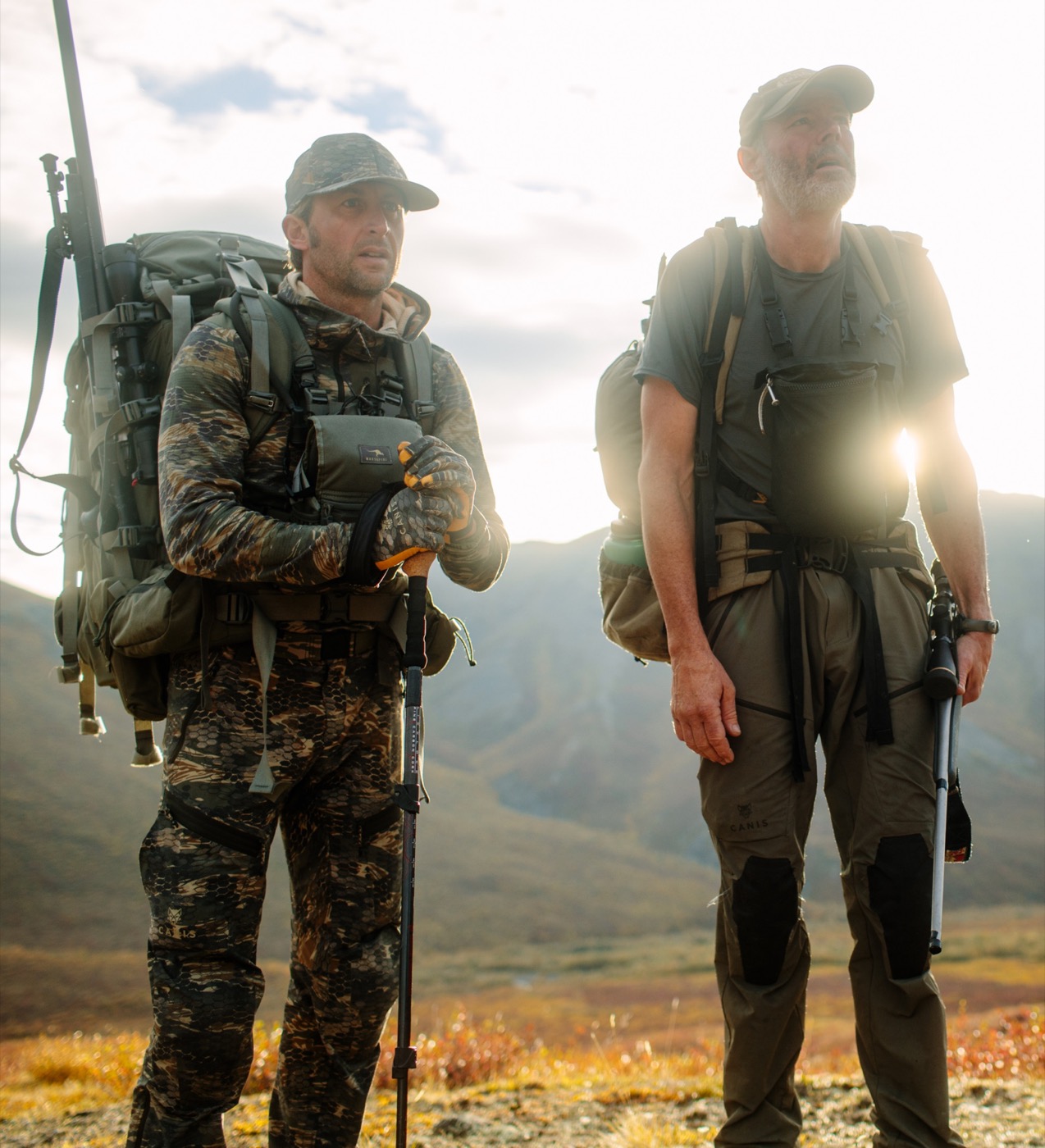 ALPINE OR ALPINE LIGHT
This is honestly like picking your favorite kid. It really comes down to when you do most of your hunting and if you tend to run a little hotter or colder. Similar in build and purpose the Alpine Pant is the big brother to the Alpine Light. The Alpine Pant features heavier weight 4-Way Stretch CORDURA Nylon fabric, hip vents, COOLMAX Technology, and fewer pockets than the Alpine Light. On the other hand, the Alpine Light Pant features calf vents, more pockets (8 vs 6), and a lighter weight 4-Way Stretch CORDURA Nylon fabric (17 oz vs 15 oz). Both feature removable knee pads and a stretchable waist line. The Alpine Light is the go anywhere, do it all hunting pant built for early to mid season hunts but can also be run later in the season with a base layer. The Alpine Pant is the true mid to late season pant for the active mountain hunter facing harsh conditions and miles of trekking. Both serve a purpose and both will work for you. Click here for more info on the Alpine Pant and Alpine Light. And again, nothing wrong with running both.