Alpha Grizzly Jacket- The MVP
"The Alpha Grizzly is ABSOLUTELY remarkable and is my MVP in the Brooks Range. Well done, the performance is stunning. Perfect for high-intensity, active hunts. There is nothing like it on the market."
~ Fred Harbison, Guide, Brooks Range, Alaska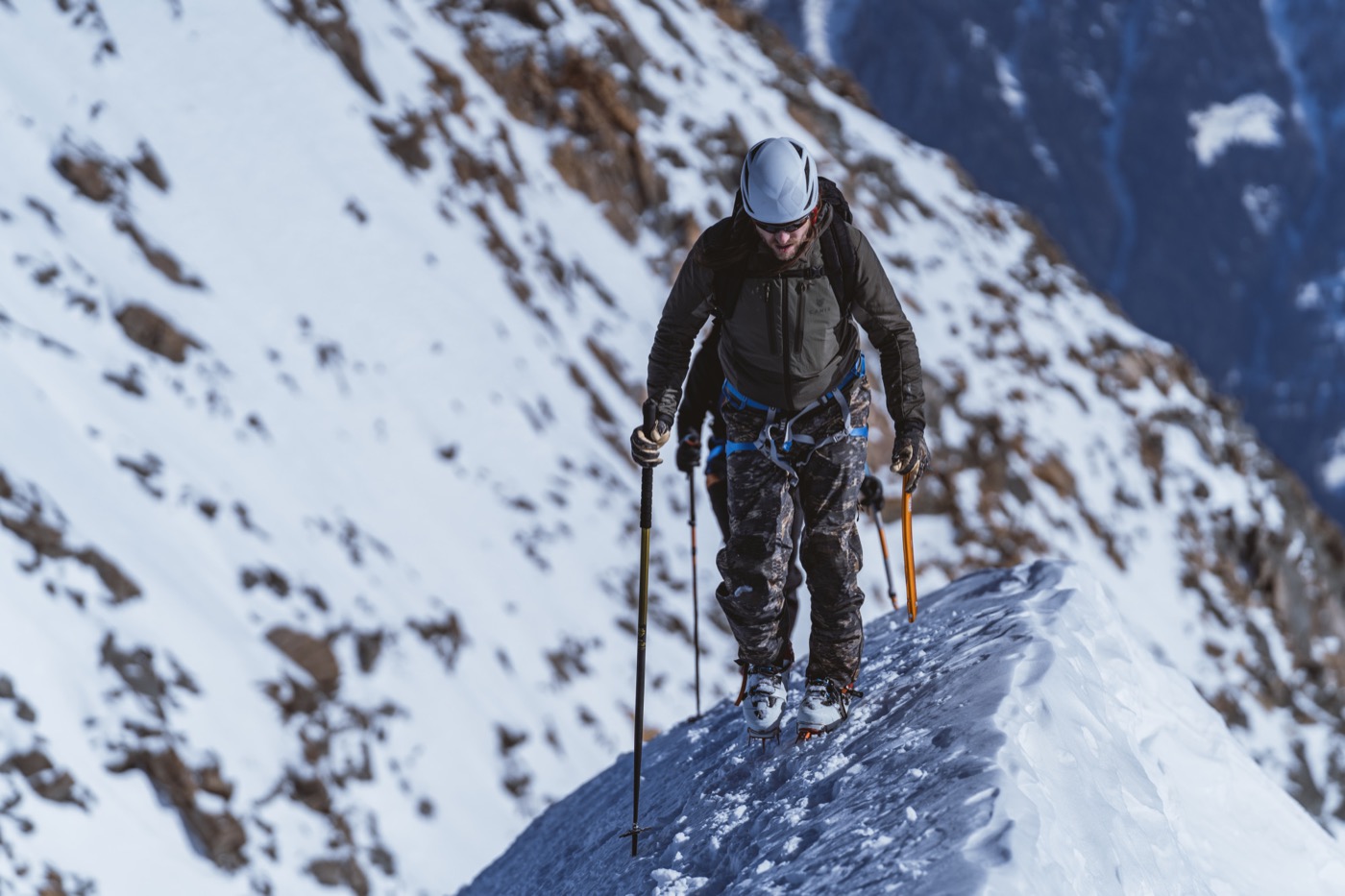 Purpose Driven Design. It is at the heart of everything that we do at CANIS. Our gear is the end-product of the collaboration of our founders Ryan Efurd and Marcel Geser. Ryan grew up hunting whitetail and waterfowl in Arkansas and, as an adult, has traveled the world in some of the most challenging terrain and conditions pursuing his love of the hunt. He has worn it all from sweatpants, army surplus uniforms and cotton bibs as a kid to high-end kit from top manufacturers. He knows what works, what doesn't, and what is needed in the most challenging of conditions. Marcel brings over 20 years of engineering high-performance mountaineering gear for some of the most elite climbers and adventurers in the world. We aren't talking stylish jackets worn in the ski village, but life-saving, technical apparel for climbing Everest and K2.
Every piece of fabric, zipper, pocket, seam and detail has been analyzed and proven. We have designed, tested, redesigned and re-tested every single piece of gear. The Alpha Grizzly Jacket is a perfect example of taking mountaineering concepts and bringing them to the hunting world. It is THE jacket for high-intensity, active hunts where you are climbing, descending, or constantly on the move.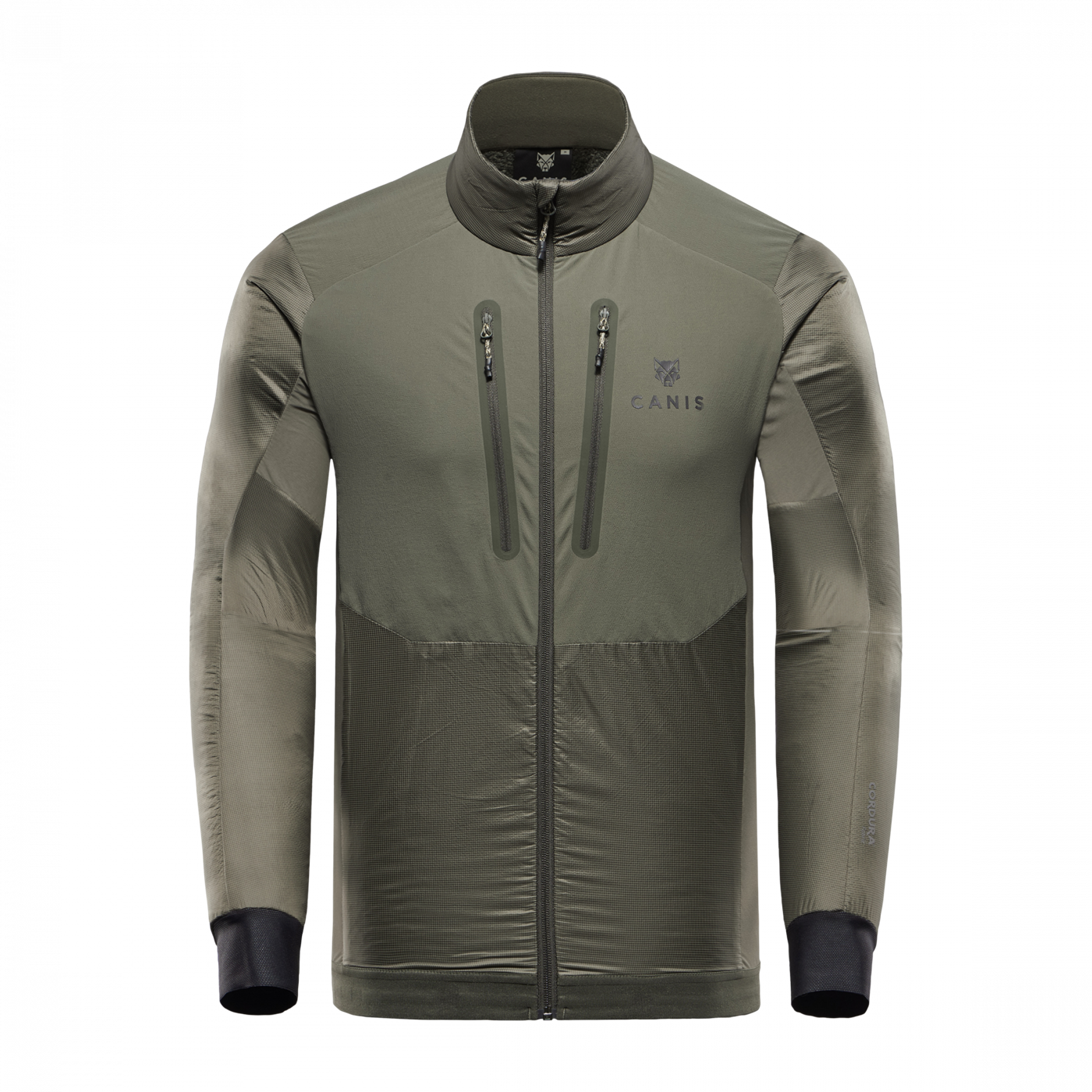 First, the Grizzly is made with 3 different CORDURA® fabrics for greater durability. The sleeves are made with CORDURA® lightweight, Double Rip-Stop fabric, the front and back is made with CORDURA® Four-Way Stretch material, and the sides with CORDURA® / COOLMAX™ Double-Weave fabric for increased venting. One jacket, three different types of face fabrics for maximum strength, comfort, and mobility where it matters the most.
"There are no hand pockets"....exactly, we built it like that on purpose. On a mountain hunt, you are going to be wearing a backpack. The waistband of your pack is going to cover up any side pockets we would put on there. Since we want to be light, we decided to nix the side pockets and put two larger chest pockets to hold any contents you might need. The cuffs of the jacket are not velcroed or elastic banded, but rather a sleek, thinner ceramic coated lycra cuffs in case you use this jacket as an insulation layer, you won't be bound up on your wrists with all your other layers of clothing.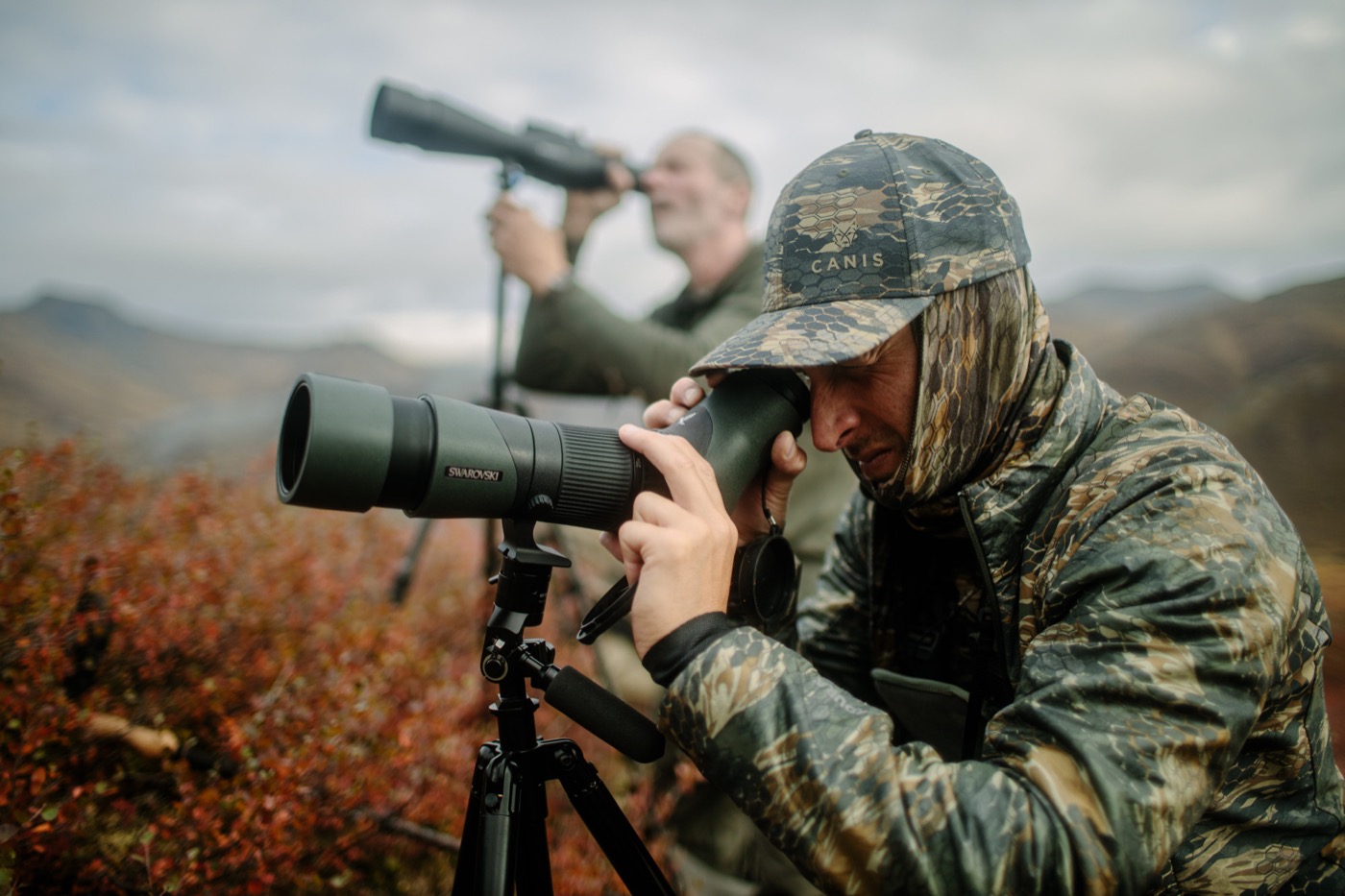 From a comfort standpoint, we did several things that set this apart from others on the market. First, we use a high-end, European Merino and polyester blend as the lining of the jacket only where you need it to reduce weight, but still keep your core warm and control your "micro-climate". For the waistband, we included silicon panels that help the jacket adhere to your pants and not "ride up" when moving around with your pack on. The back of the jacket is made with a very breathable back panel to reduce sweat from activity and your pack. Finally, on the neck, we added super-soft fleece to reduce abrasion and protection when on a long trek.
In August, our CANIS team was in the Brooks Range in Alaska hunting Dall Sheep and hiking up and down mountains all day for about two weeks. Each of our crew, plus veteran Alaskan guide Fred Harbison wore this jacket, and it was the MVP of the trip. Constant elevation changes, non-stop activity, this jacket kept us cool when we needed it, warm when we stopped, and dry no matter the amount of activity.
The Alpha Grizzly Jacket is available in Alpha Camo and Grape Leaf.