Freaky Friday #7: The Sonoran 7
From the CANIS Team- We have been waiting on this workout for a while now. The CANIS Team is honored to have CANIS Ambassador, co-founder of an Indigenous wellness initiative called Well For Culture, board member of the Native Wellness Institute, and let's face it, all around badass, Thosh Collins write this installment of Freaky Friday.
Thosh was born and raised in the Salt River Pima-Maricopa community, a reservation outside of Phoenix, Arizona. On his paternal side he's On Akimel O'Odham and from his maternal side he's Wah-Zah-Zee and Haudenosaunee. He grew up hunting the Sonoran desert landscape with his father who instilled in him their ancestral O'Odham teachings about hunting. Maintaining a spiritual relationship with the land and the animals in the way their ancestors have for generations before has always been central to their hunting, foraging and farming life-ways. Thosh sees hunting not only as an ethical way to acquire nutrient dense meat but as a part of the greater movement to reclaim Indigenous foods-ways.
Our Team started following Thosh a few months back on his Instagram channel @thosh.collins. At first, it was just because of the brutal workouts he posts. As we followed longer, we quickly realized there was so much more to this guy than just being a beast in the gym. Thosh's approach to life is all about dedication. He is dedicated to a holistically balanced lifestyle that optimizes mind-body-spirit. He is dedicated to his family, not just his immediate family, but his ancestors and honoring their life, lifestyle, and traditions. He is dedicated to his grassroots initiative, Well For Culture, and its aim to reclaim and revitalize Indigenous health and wellness. He is a true Alpha, and we are proud to have him on our Team.
Enough of the niceties and on with the workout. Thosh was cool enough to put together a video showing you all how to do each exercise. Check it out at the bottom of the page
You guys are about to get cooked! Enjoy.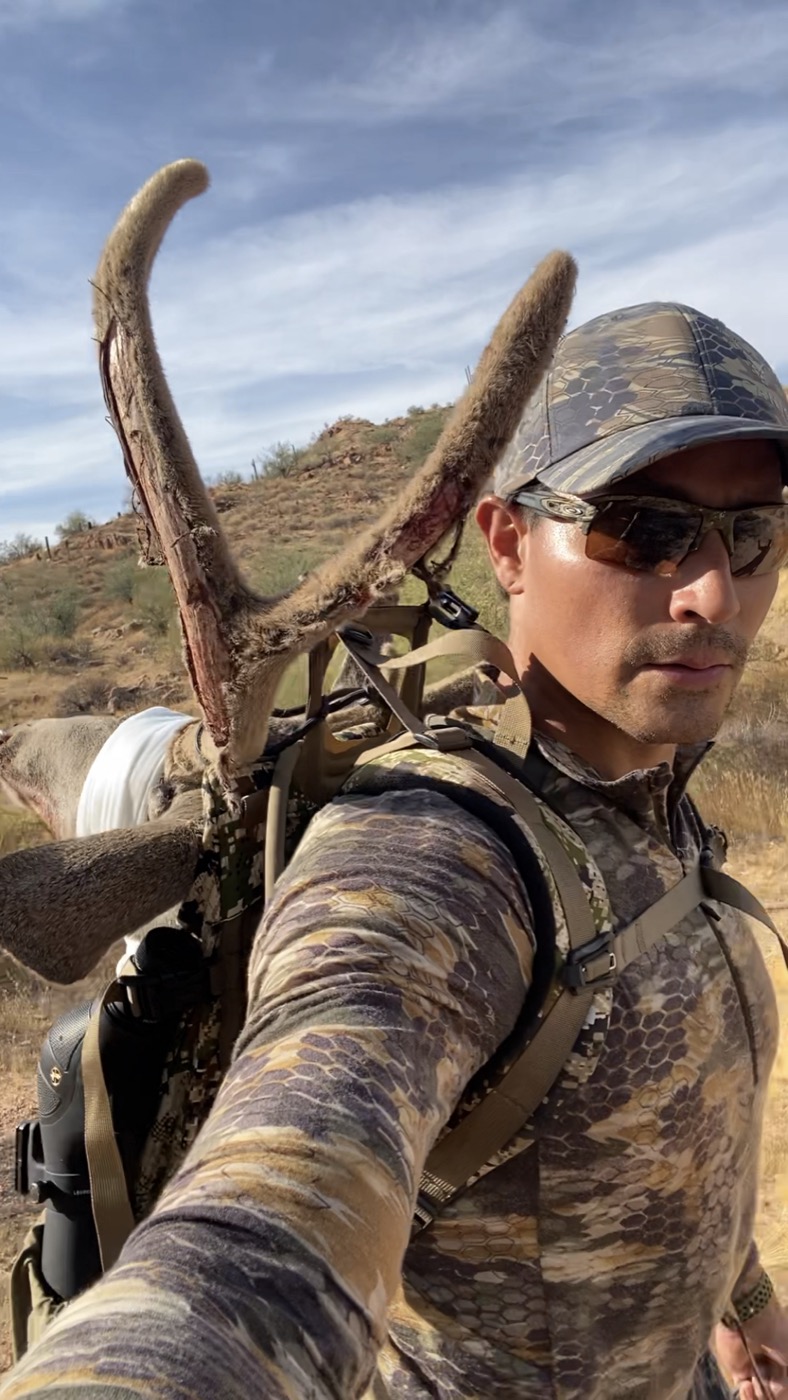 Where I hunt in the Sonoran desert, lower body strength, core stability, cardiovascular endurance, and mental grit are critical. It's true, no gym setting can really prepare for a gritty backcountry hunt in the mountains, but if a gym is the only place you have access to during the off season then this circuit is for you. The goal of this total body workout is to improve overall strength and endurance to transfer over to the field and be more effective in real world scenarios like maneuvering through rugged terrain, field dressing, and packing out your harvest.
This entire set is built on the 7 Basic movements patterns: Push, Pull, Squat, Lunge, Hip Hinge, Rotate as well as carrying and crawling. Not too much space is needed for linear movements. You will need some distance for bear crawls and farmer carries. If you do not have a kettlebell, you can substitute dumbbells. Weight and rep range are all subjective, change where you need. Allow at least 15-20 mins of full-body dynamic warm-ups and mobility.
Outside of Circuit 1, treat each Circuit as its own independent "station" doing a set of each movement once, followed by the next one. In other words, in Circuit 2, do 8-12 reps of split squats, then kettlebell swings, and then down dog push ups. That is 1 set. Do 2-3 rounds of each Circuit before moving on to the next. Rest 30-60 seconds between each exercise in the circuit. Rest 3-5 minutes before moving from one circuit to the next. Ready? Let's go.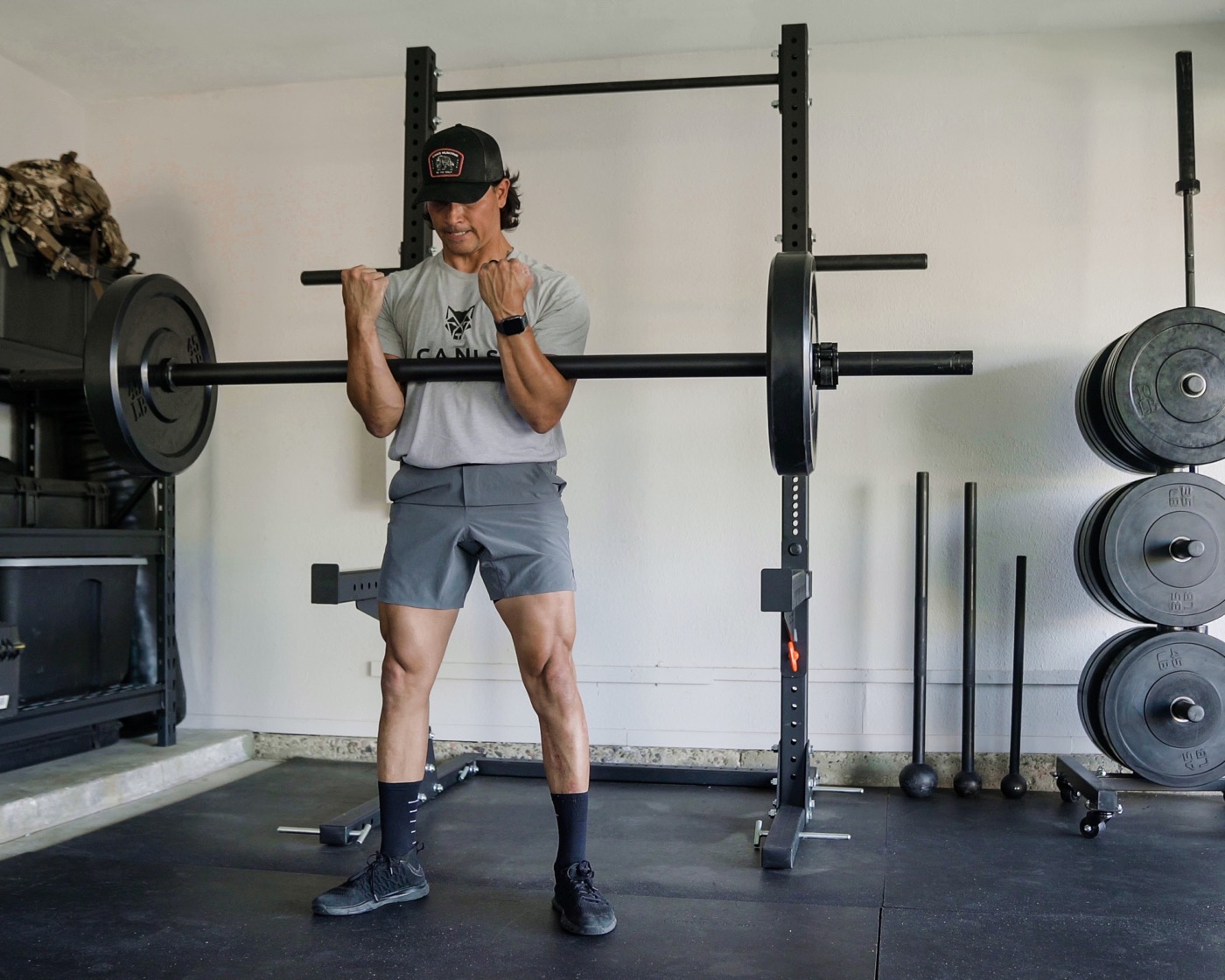 Circuit 1
Zercher Squat
3 warm-up sets/ 8-12 reps/choose lighter weight
3 working sets/ 8-12 reps/ working load
Rest 3-5 minutes before Circuit 2
Circuit 2
Off-Set Fireman Split Squat
8-12 reps
Kettlebell Swing
10-20 reps
Down Dog Push-Up
10-15 reps
Do 2-3x through. Rest 3-5 minutes before Circuit 3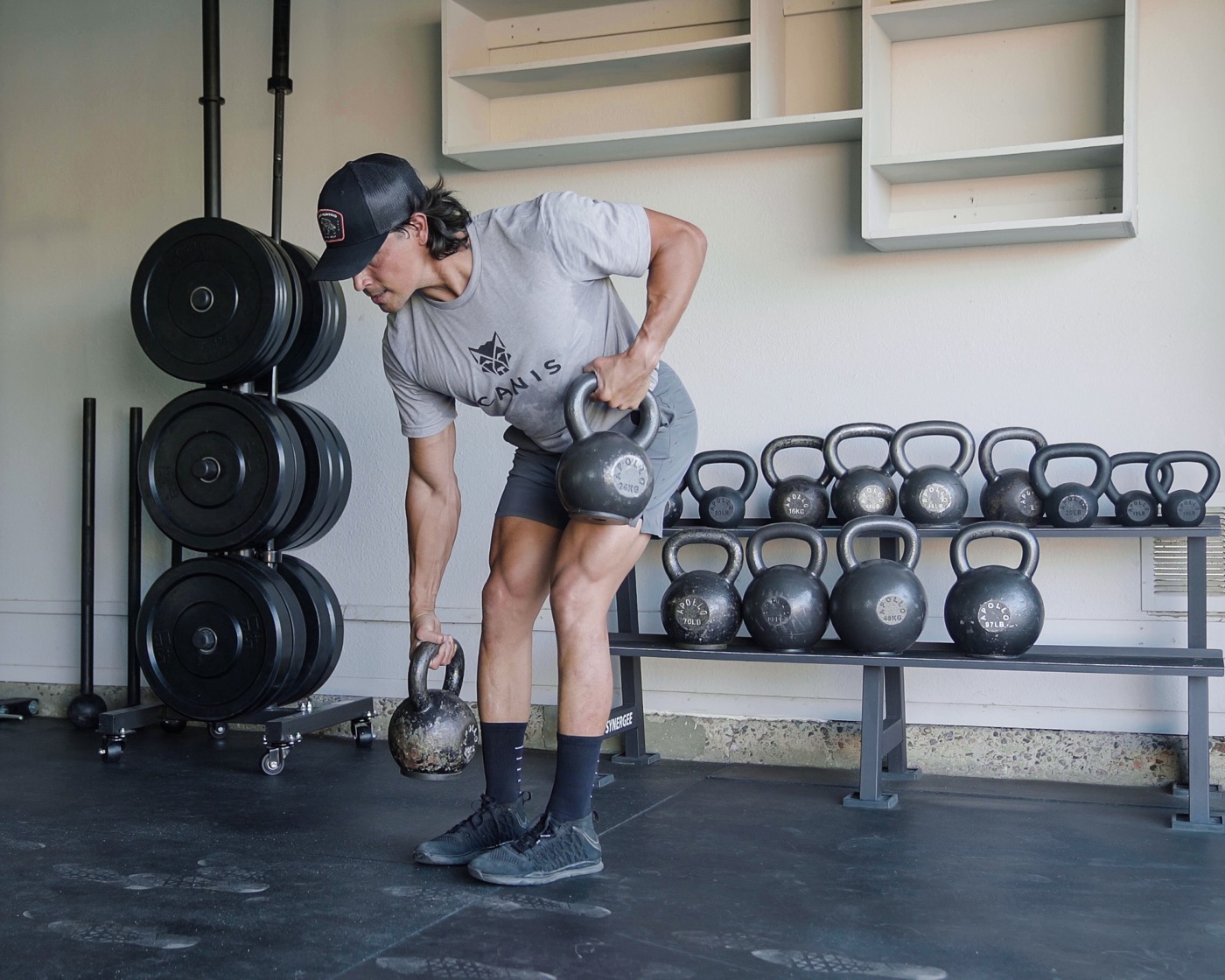 Circuit 3
Off-Set Farmer Carry
Distance: 20-40 Yards (Down and Back)
Seesaw Row
16-24 reps total (8-12 each arm)
Knee to Elbow Plank
16-24 reps (8-12 reps each side)
Sumo Squat
16-24 reps
Do 2-3x through. Rest 3-5 minutes before Circuit 4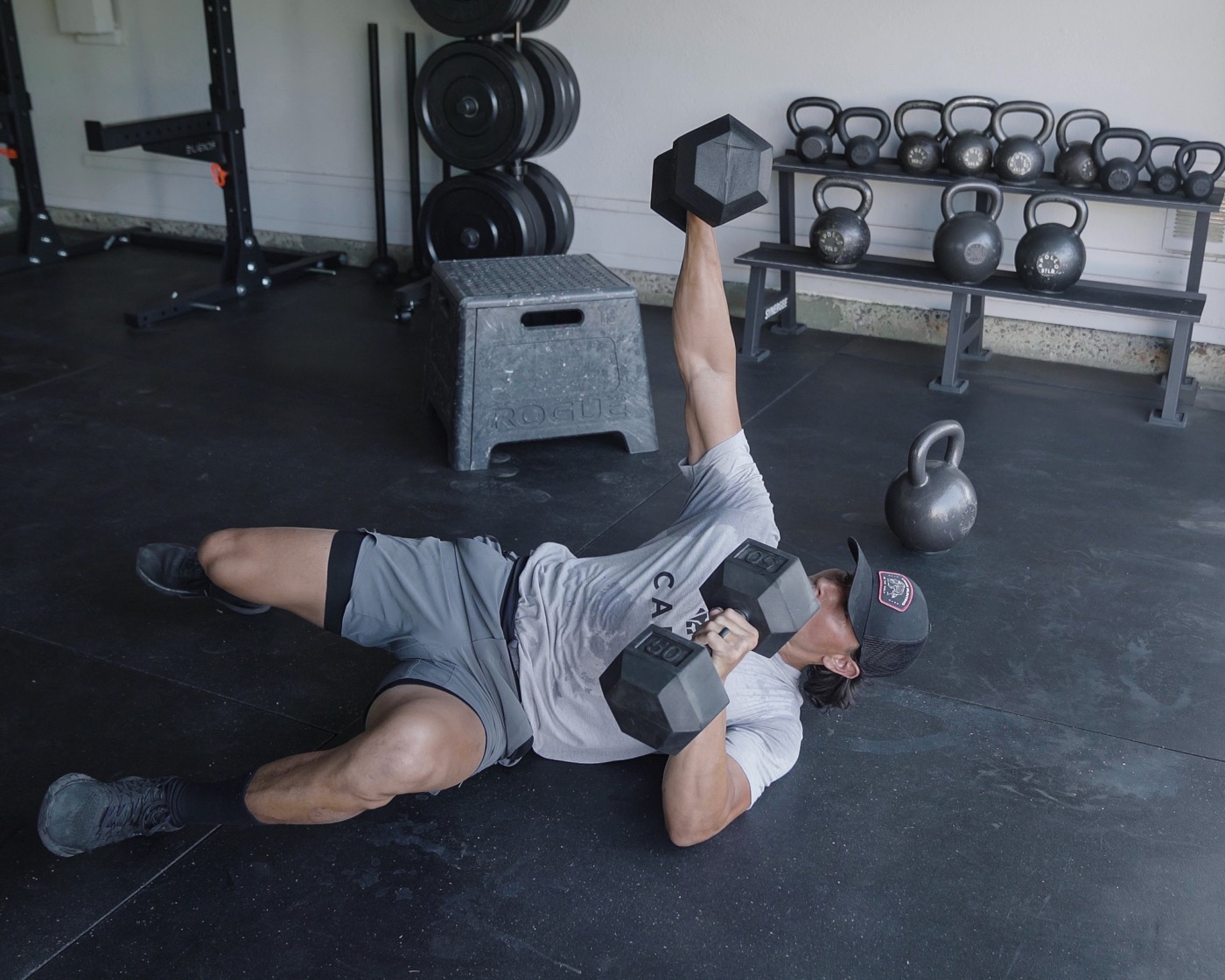 Circuit 4
Curtsy Box Step-Up
8-12 reps
Russian Twists
8-12 reps
Seesaw Floor Press
12-24 reps
Bear Crawl
Distance 20-30 yards
And that's it...Freaky Friday #7 done and dusted.
Please be sure to follow Thosh at the below:
Instagram: @thosh.collins; @wellforculture; @ nativewellness
Web: www.wellforculture.com
Check out this video where Thosh goes through all the movements above.