Freaky Friday #4
CANIS is proud to have 3-time CrossFit Games Affiliate Cup Champion Matt Hewett write this installment of Freaky Friday. In addition to killing it on the CrossFit circuit, Matt is the Director of Athletic Performance at Tennessee Tech where he oversees 14 athletic training programs including football and women's basketball. He is the owner of the online training platform Open Gym and in his free time, Matt loves to get outdoors and is an avid hunter. Matt posts some great content on his Instagram so give him a follow @opengym and @matt_hewett. Get ready for a good one!
THE WORKOUT
Spring turkey season is right around the corner. It's one of my favorite times of year to get out into the woods. The spring brings a new excitement and thrill pursuing turkeys. I can think back on so many hunts that involved me covering every inch of a property hoping to hear or see a bird. Turkey hunting can be brutal! It is essential to be in good shape for turkey season. If you are not prepared, turkey hunting can wreak havoc on the body.
I want to be as prepared as possible when out in the woods. Here is a great workout session to prepare for the upcoming season.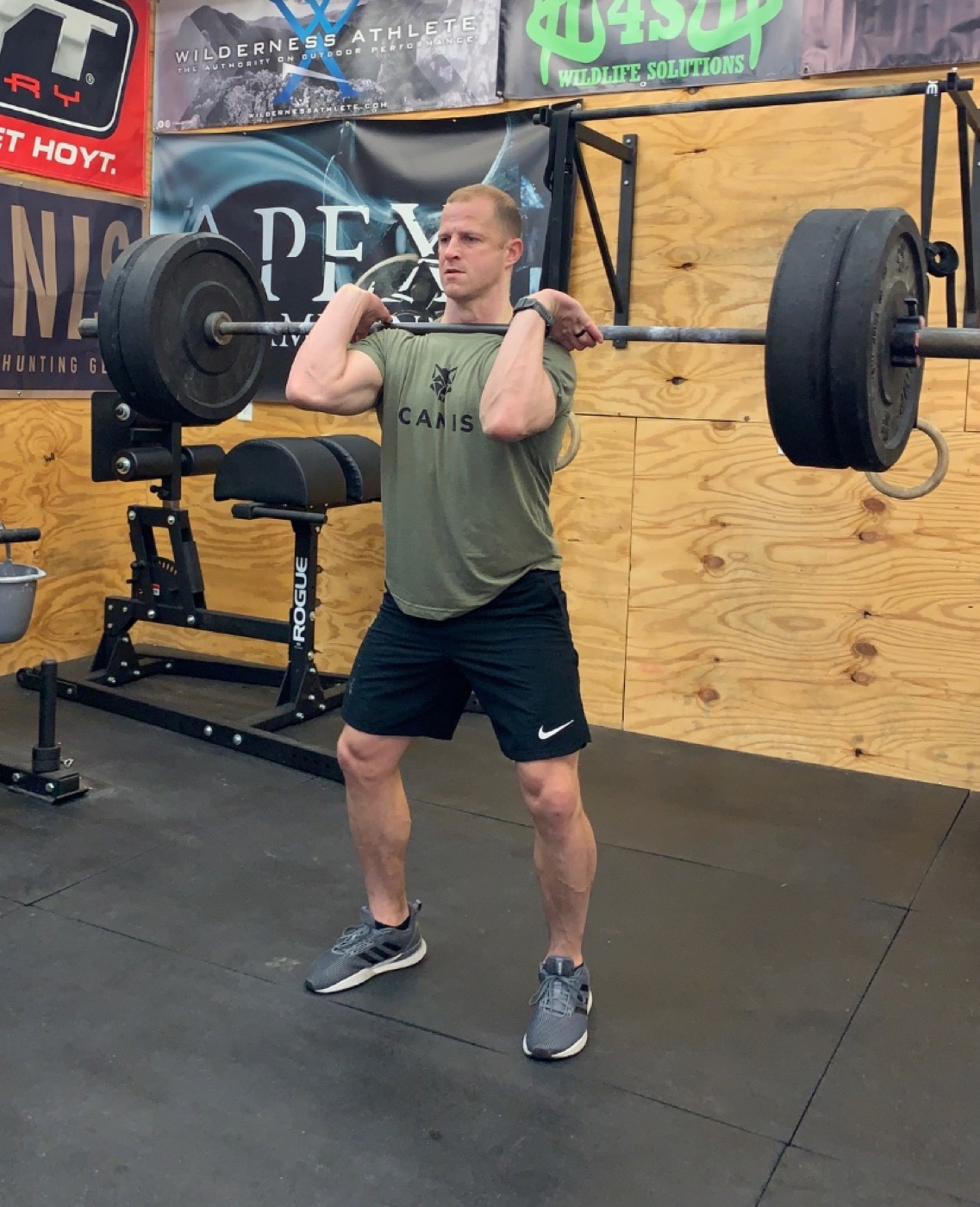 Section 1- The Warm-up
Equipment needed- Assault/Cardio Bike, 24" box
If you have ever trained with me you know that "warm-up" usually means the hardest part of the session... So, strap in tight! Set your timer for 2 minutes and 30 seconds. During this time, you will complete 15 calories on the bike, then immediately do 6 burpee plus box step-up. If you have any time remaining, rest, then do 5 more rounds. After you have completed 6 rounds, relax and rest for ten minutes....you are going to need it.
15 Calorie bike
6 Burpee + box step-up
6 Rounds total
Rest 10 minutes
Section 2- "Spring Cleaning"
Equipment needed- Barbell and plates
One of my favorite exercises is the power clean. I love the feeling of moving heavy weight fast. If you don't know how to properly do a power clean, just YouTube it and start with a lower weight until you get the hang of it. If you have been doing power cleans for a while, time to get after it. Start off with a comfortable, warm-up weight and do 2 sets of 3 reps per set. Once loose, load the bar with 75-85% of your 1 rep max, and do 4 sets of 3 reps per set. Rest for 1:15 after each set.
3 Reps warm-up weight x 2 sets
3 Reps at 75-85% of 1 round max x 4 sets
Rest 1:15 between sets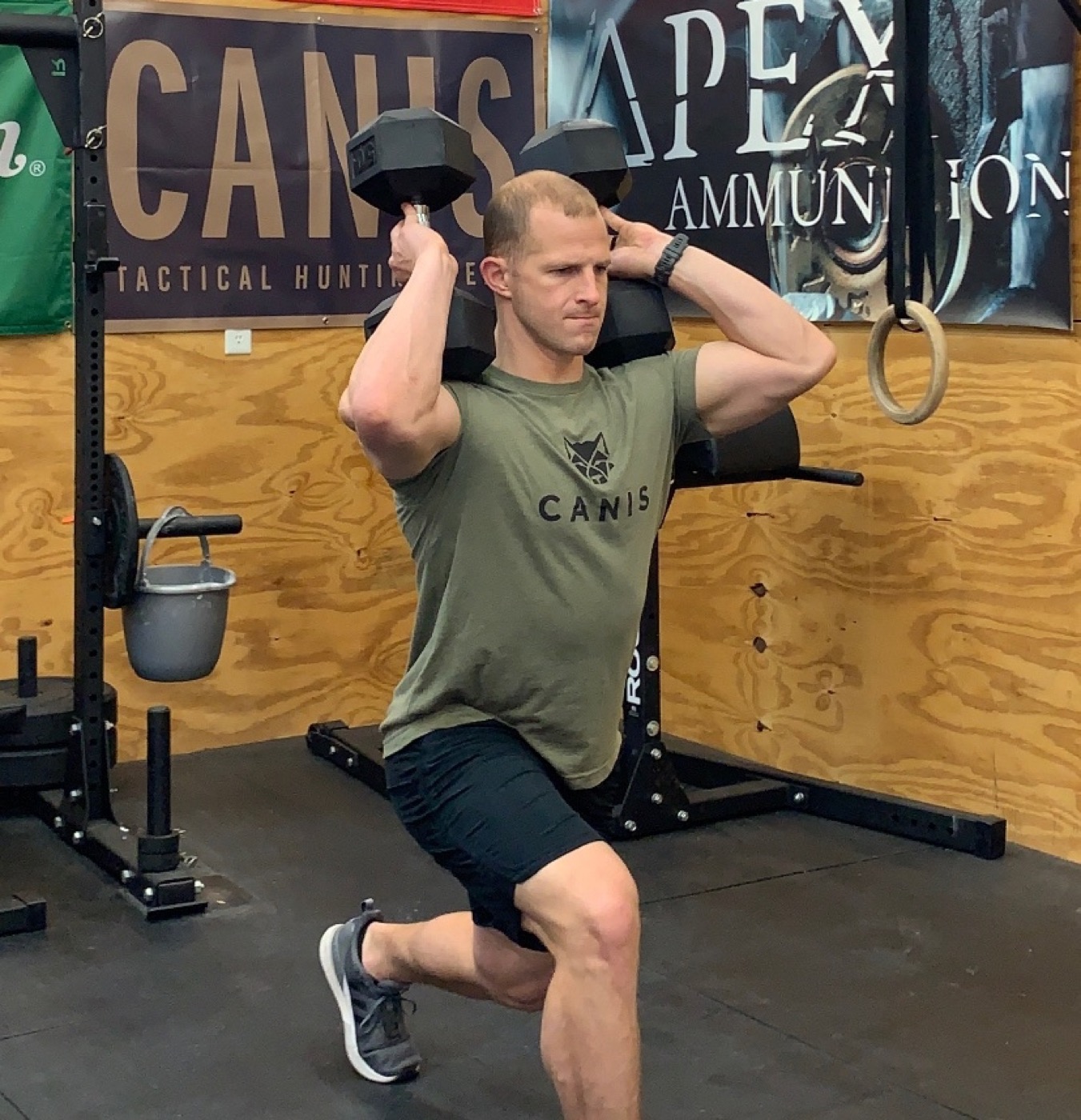 Section 3- The Finisher
I have been doing functional fitness workouts for the last 9 years. These types of workouts help build strength and endurance while preparing the body for the unknown. I like training like this for hunting because in ever know what I might be doing to capitalize on a hunt. This last section is pretty straight forward but a killer since you are going for time. Start with a 400m run (1/4 mile for non-metric folks), then 10 strict pull-ups (use band or kip if you can't do 10 yet), hold a 10-20lb dumbbell or med ball and complete 15 sit-ups, then finish with 50 foot walking lunge with 35-50 lb dumbbells. That's 1 round...give me 4 total and keep up with your total time to finish. That is your baseline.
400m Run
10 Strict pull-ups
15 weighted sit-ups @ 20lb-10lb
50' Dumbbell walking lunge @ 50lb-35lb
Repeat for 4 rounds total.
That's a wrap! Good luck this upcoming turkey season and stay tuned for more workouts that will prepare you for the chase!
Be sure to send us your workout pictures to info@canisathlete.com and follow Matt @matt_hewett and @opengym