CANIS Cook: Venison and Sausage Smoked Cheese Dip
The days are getting longer, temperatures are warming up, and grills are firing up all over the country. This recipe isn't necessarily going to do you any favors on the waistline, but it is really tasty, your friends will love it, and everything in moderation right? The below is our version of this recipe but you can audible a few different choices based on your personal preferences.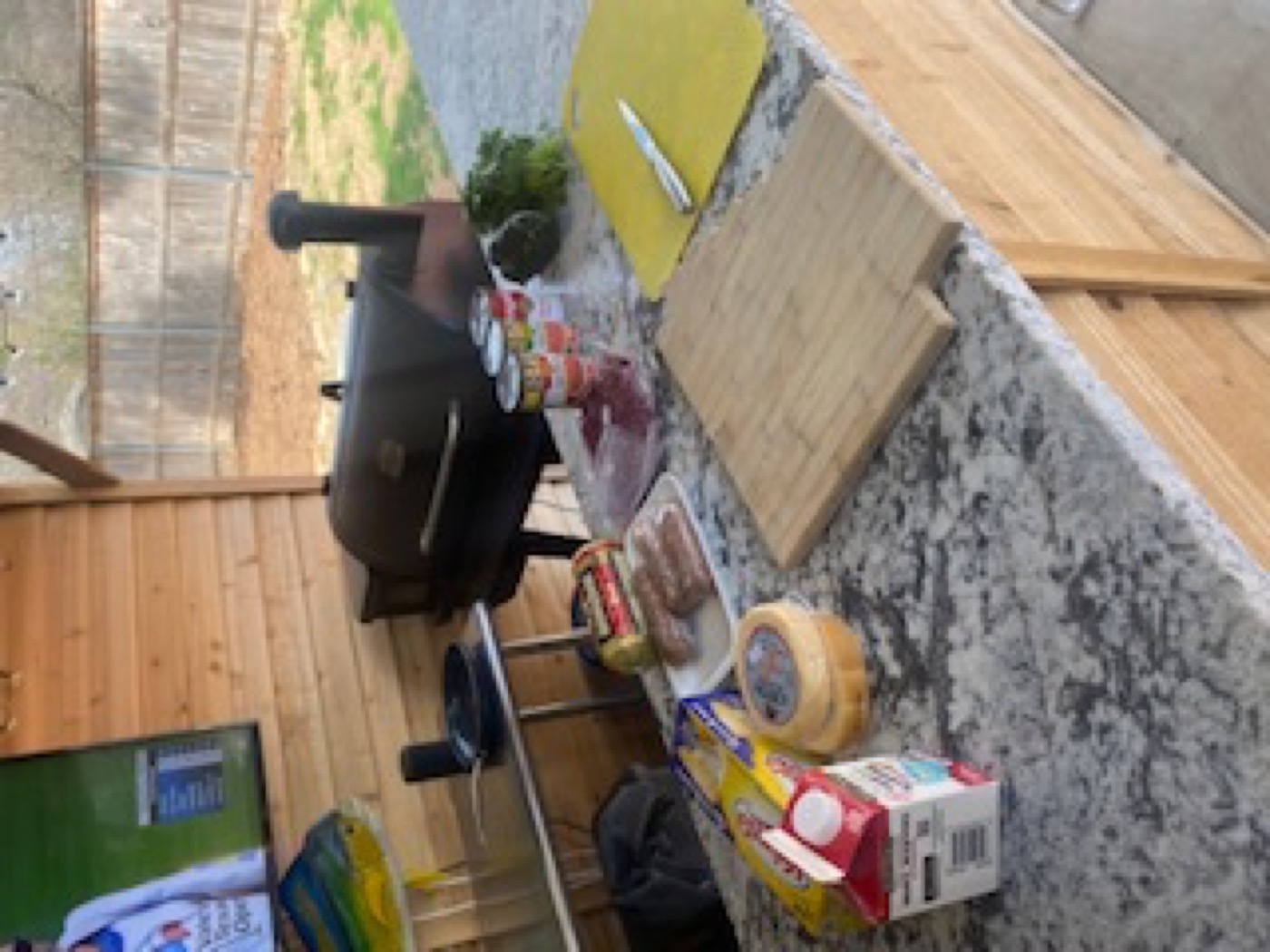 For our Venison and Sausage Smoked Cheese Dip we are going to utilize some ground deer meat from the freezer and combine with a little Jimmy Dean Hot Breakfast Sausage and chorizo. You can use any meat that you want, but we love chorizo and spice so this is where we landed. For the cheeses, the main component has to be the OG Velveeta 2 lb block. White or yellow is your call, but I like the white in this one. For the other cheese, we chose gouda, but you can use any cheese that you like. Gouda melts really nicely, and I found a jalapeno one that added some kick. The last main component is the cream source. For this recipe we did a half can of Campbell's Nacho Cheese and some heavy whipping cream, but you can use just a whole can of any Cream of__ you want. This one is easy and you are going to love it.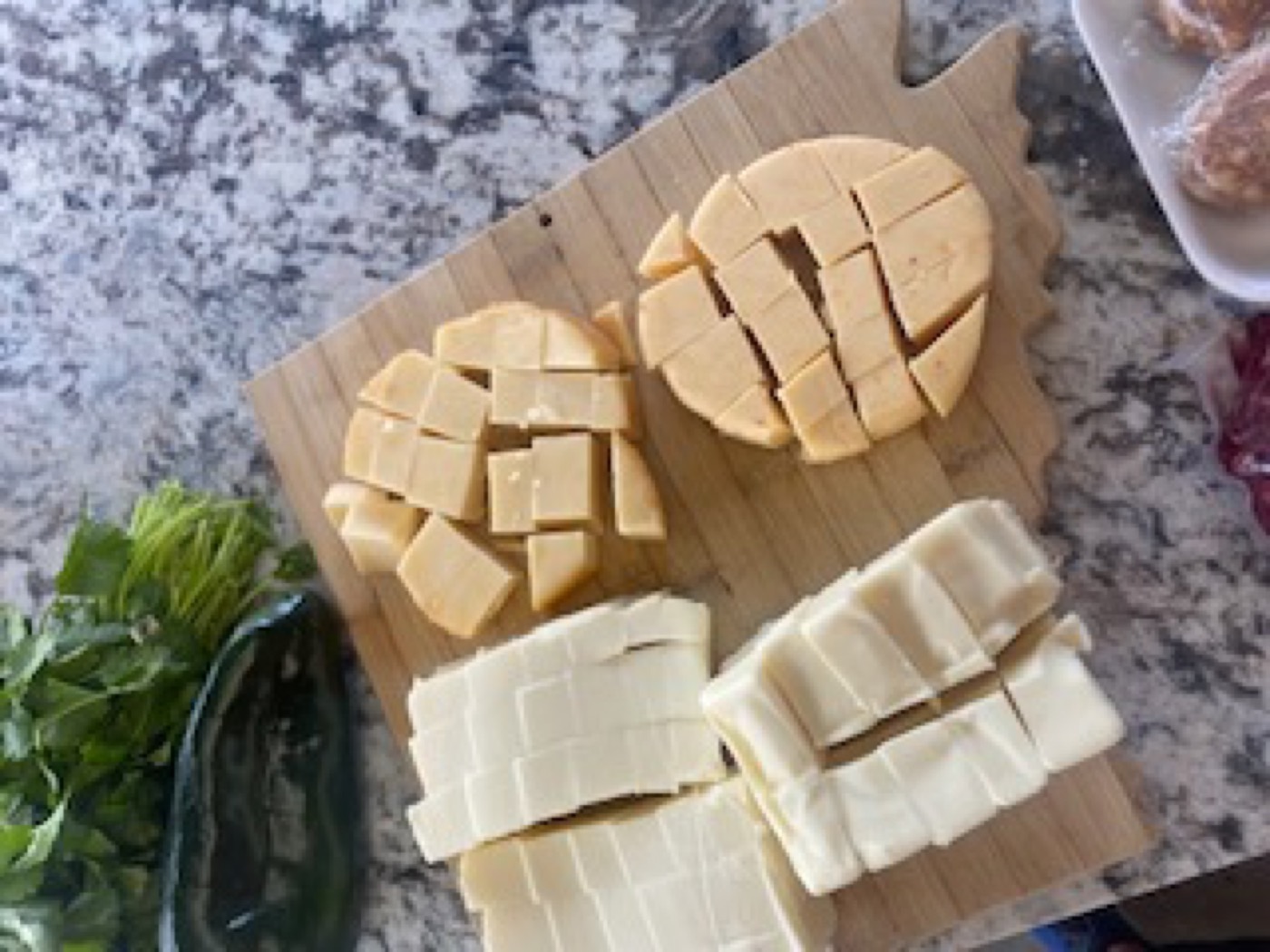 The Ingredients
2 lb block of Velveeta Cheese (yellow or blanco)
16 oz of smoked gouda (or your favorite)
1 lb ground venison
1 lb breakfast sausage
3 links of chorizo
2 cans Rotel tomatoes
½ cup heavy whipping cream
½ can of Campbell's Nacho Cheese soup
1 poblano pepper
Diced cilantro for garnish
Large nonstick skillet, cast iron skillet, or dutch oven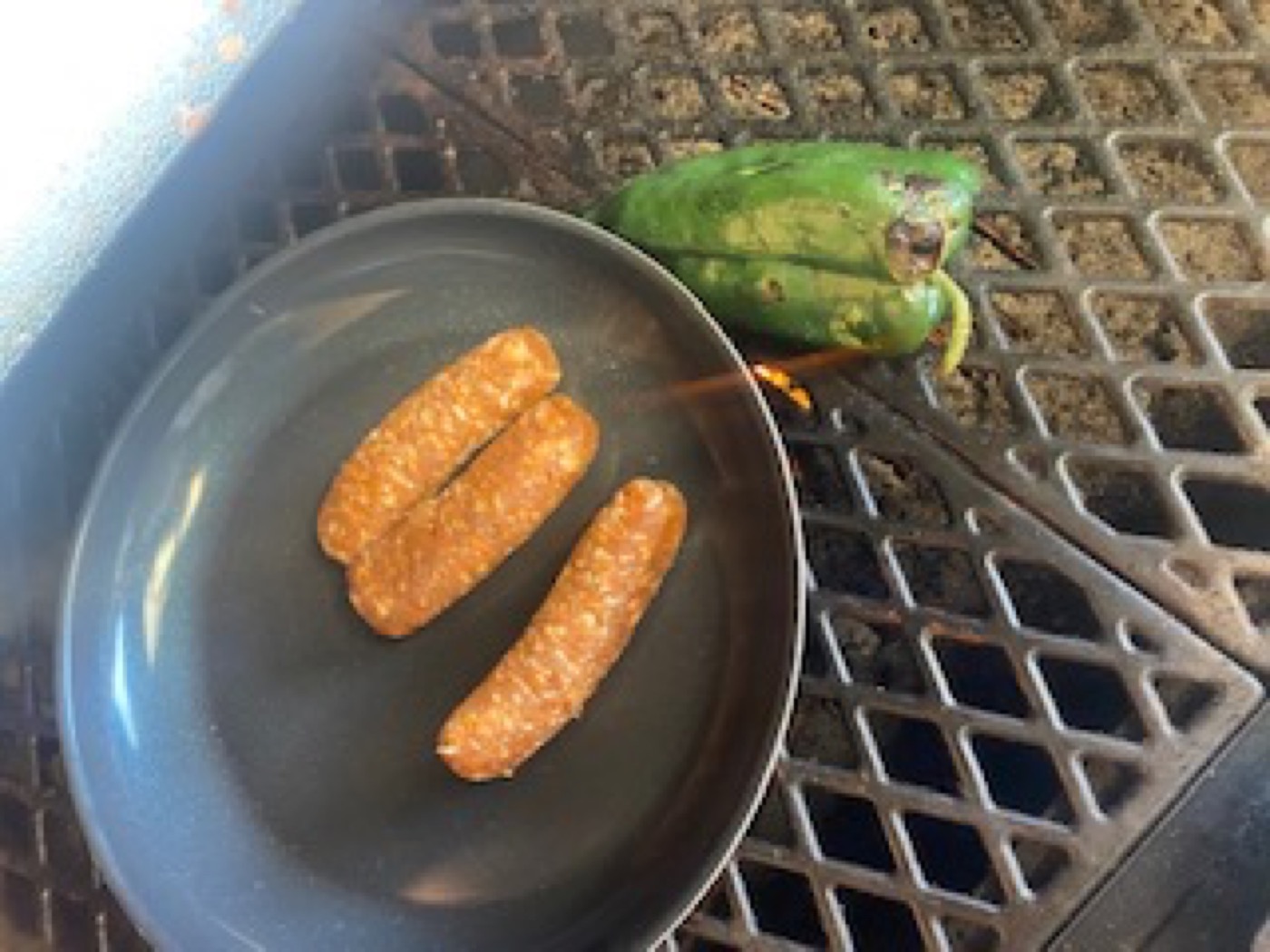 The Preparation
Fire up the grill to around 375-400 degrees as we are going to use this higher heat to cook the protein.
Go ahead and open all your canned items, cube up all the cheese and take chorizo out of the casings so you are ready to rock and roll when the time comes.
Once the skillet is hot, drop in your proteins and go ahead and put the poblano on the open flame. Be sure to turn the poblano often. We are going for a char but not burnt crisp. Once the meat has browned, remove from the skillet and place into the collider to drain any fats. Remove the poblano as well.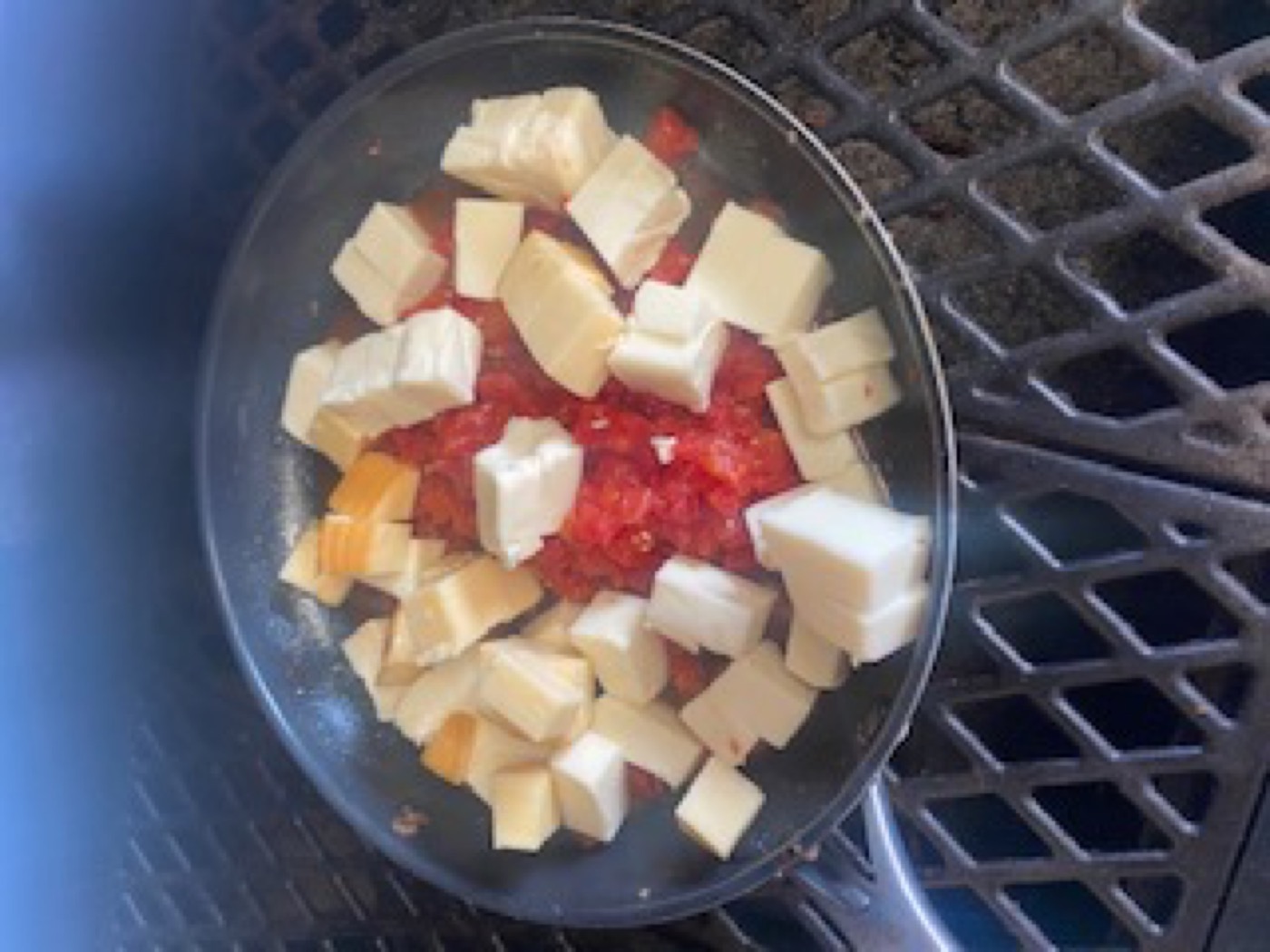 Lower the heat on the grill to 325-350, and in the empty skillet, combine your tomatoes, soup, cream (if using), diced poblano, and all the cheeses. Stir around and make sure liquids are evenly distributed throughout. You want to make sure the cheese is melting but nothing is sticking or burning on the skillet.
Once the cheese has melted, add back in your meat and mix. Place the skillet on indirect heat, and let smoke for around 30-45 minutes.
After 45 minutes, stir thoroughly, and serve along with warm tortillas and chips.
Salute!!